---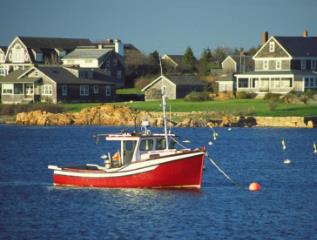 National Grid's no-cost DemandLink program helps customers like you reduce energy consumption, cut utility bills, and help manage your community's rising electricity demand.*

Exclusively for pre-selected customers in Tiverton and Little Compton.

National Grid is here for you.
Our community is thriving! As more families and businesses move into Tiverton and Little Compton, the demand for electricity increases, especially during the hot summer months.
By participating in the DemandLink program, eligible individuals, families, neighbors and businesses can help reduce electricity costs, while also helping to pilot innovative ways to manage electricity use in the community.
Participants may receive significant benefits, including:
No-cost, fully-installed Wi-Fi programmable thermostat and Smart Plug devices to help you take control of your heating and cooling costs
Savings of up to 16% on your cooling costs and 8% on heating costs
An annual bill credit of $40 if you have central air conditioning, or $25 if you have window air conditioners, when you participate in demand response events for at least two years
$50 Rebate for purchase of each new ENERGY STAR® window air conditioner (up to 4 units)
$25 for recycling each old window air conditioner (up to 4 units)
Free EneryWise Home Energy Efficiency Assessment to identify smart money-saving changes and improvements you can consider making
Receive up to an $1100 rebate on installation of a qualified heat pump water heater
Plus, the electricity savings achieved by participants may help to better manage the local electricity grid and could reduce the need for new, local electricity delivery infrastructure.