Lighting
The best and the brightest for your home.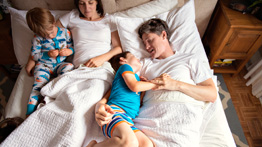 Switching to an LED light bulb will save you money and energy over its lifetime.
Compared to other bulbs, LED light bulbs:
Use less energy
Require less maintenance
Last longer
Take advantage of instant discounts in your local Home Depot, Lowes, Walmart, Target and more!
Visit our online marketplace to purchase instantly discounted bulbs today.
Discounts exclusive to National Grid customers.