Buffalo's Central Terminal Aided by $300k Grant
Aug 10, 2021 - 10:45 AM
Categories: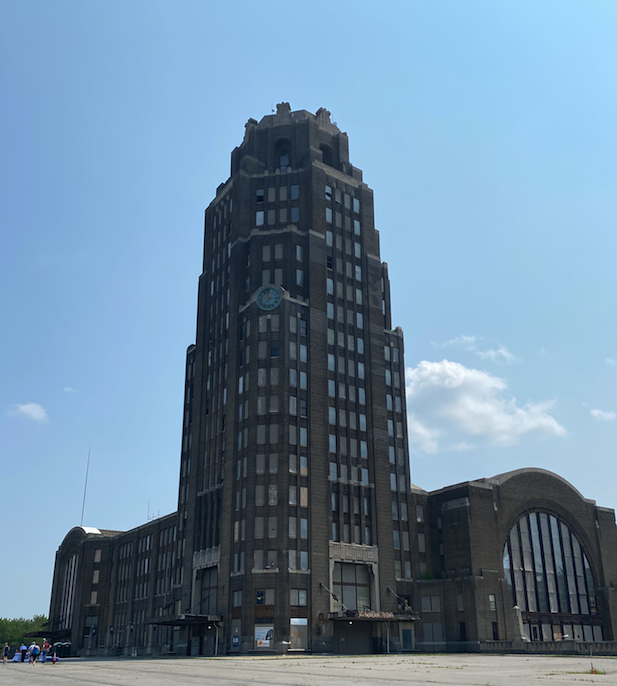 National Grid awarded a $300,000 economic development grant to Central Terminal Restoration Corp. which is moving forward with adaptive re-use plans for the vacant, nearly 100-year-old building in Buffalo.
When Central Terminal opened in 1929, it handled more than 200 trains and 10,000 passengers a day.
The property spans 523,000 square-feet, consists of a concourse building, a 17-story tower and a baggage and mail building. It is on the National Register of Historic Places. Central Terminal closed in 1979.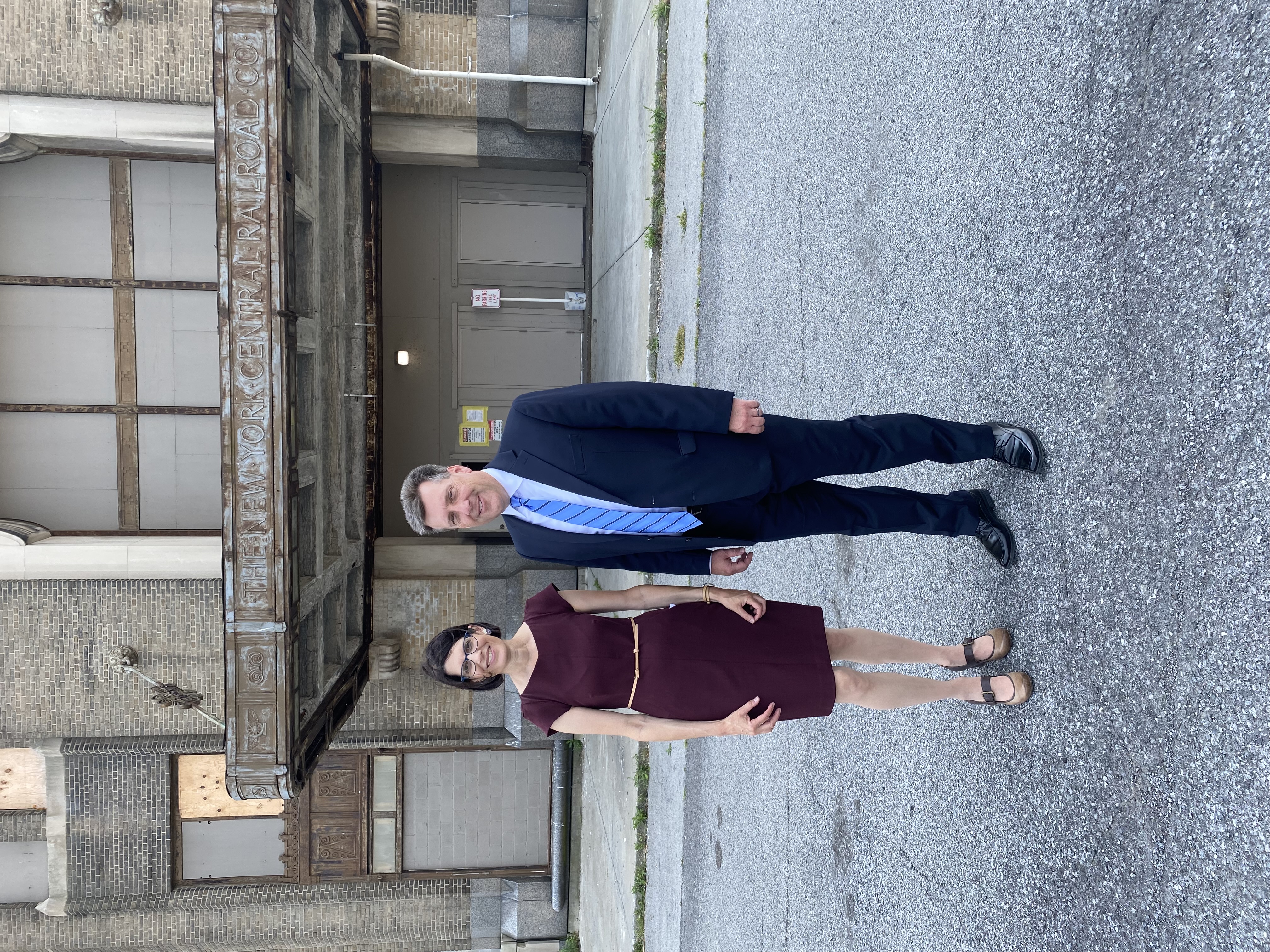 Central Terminal Restoration Corp. Executive Director Monica Pellegrino-Faix thanked National Grid for the grant at an Aug. 9 media event.
Here, she poses with National Grid regional director Ken Kujawa outside the entrance to the terminal.
Central Terminal Restoration Corp. is currently executing a $5 million capital project to prepare event space, focusing on 8,000 square-foot former restaurant area.
The cost to restore the art deco facility is an estimated $300 million, a figure that was released at an Aug. 9 media event. The plan calls for an underground geothermal system and photovoltaic solar panels. When complete, the refurbished Central Terminal will become a destination with economic and social benefits to the neighborhood.
The grant was made through National Grid's Brownfield Redevelopment Program, which funds utility-related infrastructure improvements and other costs that are necessary to progress the redevelopment of a brownfield site or vacant building. More information about National Grid's economic development programs can be found at www.shovelready.com




About National Grid
About National Grid: National Grid (NYSE: NGG) is an electricity, natural gas, and clean energy delivery company serving more than 20 million people through our networks in New York, Massachusetts, and Rhode Island. National Grid is transforming our electricity and natural gas networks with smarter, cleaner, and more resilient energy solutions to meet the goal of reducing greenhouse gas emissions.
For more information, please visit our website, follow us on Twitter, watch us on YouTube, friend us on Facebook, and find our photos on Instagram.
Media Contacts
Related News