National Grid Partners with Massachusetts Food Banks to Deliver $1 Million to Help Residents Facing Food Insecurity
Nov 17, 2022 - 12:45 PM
Categories: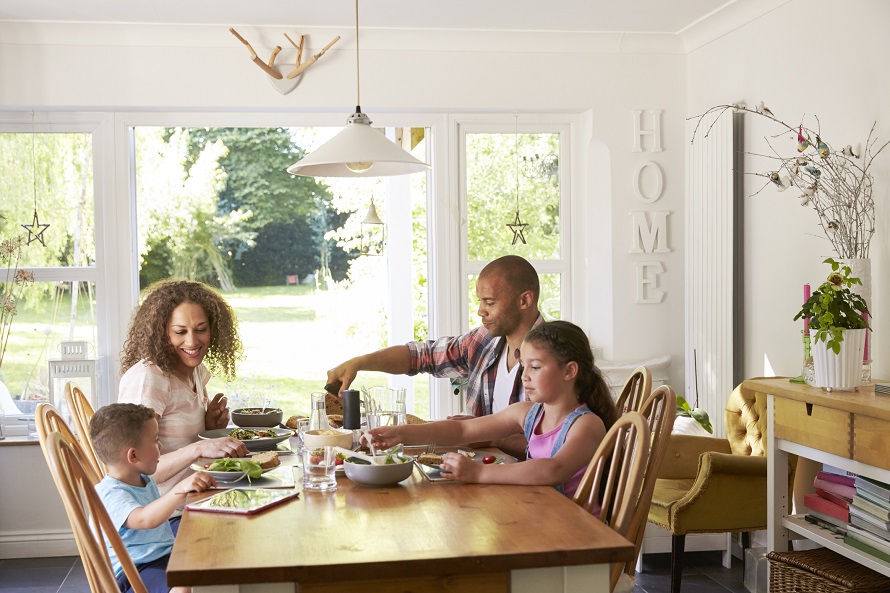 WALTHAM, MA – As increasing prices, rising energy costs and inflation threaten to stretch the budget of many households, National Grid today announced it will distribute a combined $1 million to 10 food bank and hunger prevention programs across Massachusetts.
The Greater Boston Food Bank, which serves 600 partner agencies and food distribution sites across eastern Massachusetts, and the Worcester County Food Bank, which serves 119 partner agencies, including food pantries and community meal programs in Worcester County, will each receive $400,000. Project Bread, a nonprofit that connects people to federal nutrition programs and provides for food for households on tight budgets, will receive $100,000.
The remaining $100,000 will be shared among a number of food assistance programs, including $25,000 each to the Food Bank of Western Massachusetts and the American Red Cross of Massachusetts. The Waltham Boys and Girls Club Food Program, West End House Boys and Girls Club Food for Families Program, YMCA of Greater Boston Hunger Prevention Program, YWCA Central Massachusetts and the Cape Cod Hunger Network will each receive $10,000.
In October, National Grid announced a commitment of $17 million to existing partners and networks across Massachusetts and New York to help customers and communities meet their needs during this financially challenging time. The company donated $1 million combined last month to three Massachusetts branches of the United Way and to the Good Neighbor Energy Fund to assist customers with high winter energy bills.
"As we near the holiday season, having a meal with family and friends is something many of us look forward to. But it's also a time when some worry about food insecurity and financial challenges," said Stephen Woerner, President of National Grid, New England. "We recognize that rising food prices and high energy costs are putting a real financial strain on many households, and we're committed to providing support this winter. We're partnering with some of the leading food support organizations across Massachusetts to help families in need."
"Inflation is taking an unwelcomed seat at the holiday table this year, so these funds will be a big help for many families struggling this winter," said Catherine D'Amato, president and CEO of The Greater Boston Food Bank. "We appreciate National Grid's support of our mission to end hunger here in Eastern Massachusetts. This generous donation will help us provide healthy food to the 600,000 people that our food pantry partners report serving every month across Eastern Massachusetts."
"Our advocacy efforts and food distribution services are more important than ever as people continue to struggle to afford healthy food because of the higher costs for food, gas, and home heating," said Jean McMurray, CEO of the Worcester County Food Bank. "People should not be making the difficult choice between whether to have enough food to eat or enough heat to warm their homes during the winter months. National Grid's support will sustain us and our agency network as a resource people can depend on."
As part of its ongoing commitment to support customers this winter, National Grid will continue to partner with community organizations and nonprofits in the months ahead to distribute additional funding to support populations impacted by increased winter energy rates and higher costs for goods and services such as food and shelter. National Grid launched the Winter Customer Savings Initiative in September to help customers reduce energy use, save money, and better manage their bills. For more information, including available programs and upcoming customer assistance events, visit ngrid.com/heretohelp.
About National Grid
National Grid (NYSE: NGG) is an electricity, natural gas, and clean energy delivery company serving more than 20 million people through our networks in New York and Massachusetts. National Grid is focused on building a path to a more affordable, reliable clean energy future through our
fossil-free vision
. National Grid is transforming our electricity and natural gas networks with smarter, cleaner, and more resilient energy solutions to meet the goal of reducing greenhouse gas emissions.
Media Contacts
Related News