Scam Alert
Recently, we have seen an increased volume of reported scam attempts concerning both residential and business customers. When contacted by a person claiming to represent National Grid, we encourage customers to always verify their identity to protect themselves against scams.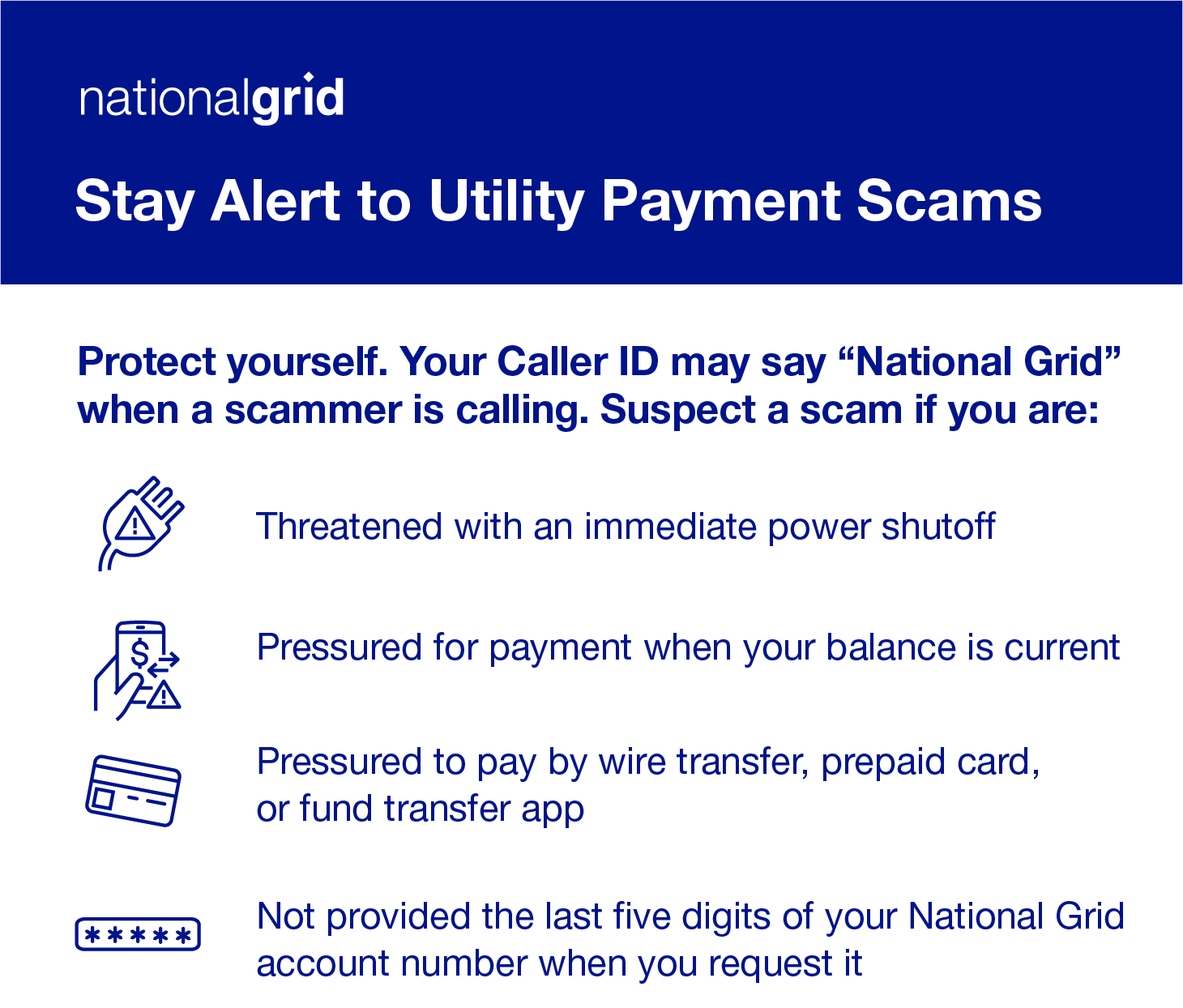 Scam Awareness and Preparedness FAQs
If you're concerned about the status of your account, please call one of the National Grid customer service numbers listed below. If you think you've fallen victim to a scam, call your local law enforcements officials and the Attorney General's office immediately.
Long Island: 1-800-930-5003
Massachusetts Electric: 1-800-322-3223
Massachusetts Gas: 1-800-233-5325
New York, Metro 1-718-643-4050
New York, Upstate: 1-800-642-4272