HVAC/R and Hot Water
Be an even better client resource for energy saving expertise with our HVAC/R and hot water solutions. From residential water heaters and heating systems to rooftop units and chillers for commercial facilities, we offer a range of heating and cooling services for your next project.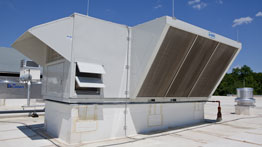 With our HVAC/R and hot water services, you'll gain tools and knowledge about high-performance heating and cooling equipment. That means you can guide your customers to even better energy savings.
We have a wide range of incentives and support for:
Energy Management Systems
Heating and cooling equipment and controls
Water heating equipment
Mechanical insulation
Steam heating systems
To learn more about how our HVAC/R and hot water
solutions can add value to your next project, select
a region and project type below. Please note all
programs are not available in all regions.