Home Builder and
Design Build Services
Energy upgrades make better homes possible. We can help save your customers energy with a range of tools and programs for the residential market for homebuilders and design build professionals.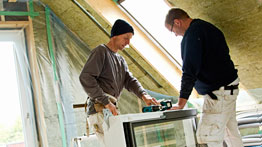 From calculator tools to whole-home energy assessments, we offer services that make it easier to build energy efficiency into your next residential project. You'll enjoy lower project costs up front, and clients will be even happier with lower long-term energy costs.
Energy efficient homes have also been shown to improve quality of life through enhanced comfort, better family health, and the peace of mind that comes from more manageable energy costs.
To learn more about the programs, products,
and services we can provide on your next home
building project, select your region below: