Why We Want to Work
With You
From your perspective, improving a building's performance means you'll have happier clients. We developed the National Grid Professional Network to help professionals like you provide your clients with affordable and dependable energy saving solutions that will add value and grow your business.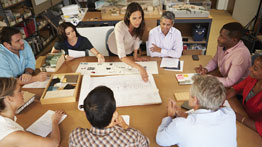 From our perspective, lower energy usage means less strain on the gas and electric infrastructure and lower maintenance costs, benefiting everyone. As a utility, our success is also measured partly through regulated sustainability and savings goals.
The end result is energy saving solutions that help our respective customers, add value to your business, and meet our mutual goals.
Add more value to your business today!