Multifamily
Our energy solutions can help make your buildings smarter, and smarter buildings result in lower utility costs, happier tenants, and better occupancy rates.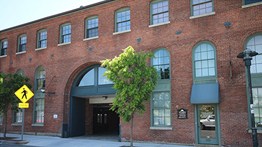 National Grid offers energy efficiency services for multifamily dwellings such as apartment buildings, condominiums, and housing complexes. If you are a building owner or property manager, you can take advantage of our programs to weatherize your facilities or make other energy-saving improvements. If you are a tenant, ask your landlord or property manager to participate in the program to help lower your energy bills.
The first step will be a no-cost energy assessment to identify opportunities for maximizing energy savings throughout your whole facility. During your assessment, ask us about incentives and any rebates on upgrades you may be eligible for.
Energy Upgrades for Multifamily Affordable Housing
If you are a property owner or manager of low-income or affordable housing, our income-eligible program offers extra reimbursement and incentives for qualifying energy efficiency projects. You can simultaneously make your tenants happier by lowering their energy bills while improving the value of your investment. For more information call us at 1-888-633-7947 to learn about your options.
Benefits
More affordable, comfortable units improve occupancy rates.
Lower energy bills for tenants and/or owners.
A more even and comfortable temperature throughout the building.
Reduction in CO2 emissions for any energy used that produces fossil fuels.