Payment Assistance Programs
Assistance Options for Rhode Islanders
Not sure you can pay your next energy bill? We can help.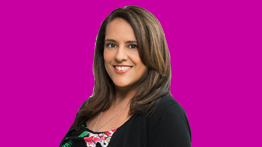 If you need help, there is hope. That's because National Grid has a variety of programs that can help both in the short term and in extended circumstances. Whether you are a homeowner, renter, or landlord, you can take control of your monthly gas and electric bills through these programs and services.
Customer Assistance Expos
The first step is attending one of our Rhode Island Customer Assistance Expos. Here, you can meet with assistance program experts and connect with the resources your family needs, all under one roof, all in one day.
| Region | Date | Time | Location |
| --- | --- | --- | --- |
| Providence | Monday, September 30, 2019 | 2:00 PM – 6:00 PM | St. Martin de Porres Senior Center, 160 Cranston Street, Providence, RI 02907 |

Learn more about our upcoming Customer Assistance Expos