Lighting
The best and brightest for your home.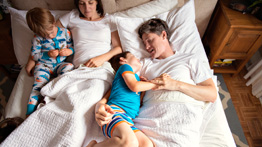 Did you know that lighting burns up to 25 percent of the average home's energy budget? We have many bright ideas for lighting your home, including dimmer switches, sensors, and better ways to use natural light. We offer instant price discounts on today's energy efficient ENERGY STAR® LED and CFL light bulbs, which use up to 90 percent less energy than traditional incandescents and last up to 25 times longer. They also come in a wide range of colors and light levels to enhance your home's design. Our solutions will save on electricity and brighten the mood of every room in your home.
Ready to get started? Learn more about discounted pricing on lighting.