Gas Demand Response Solutions
During the winter months, demand for natural gas is at its highest between the hours of 6am-10pm and from 4pm-8pm. That's when homes and businesses turn up the thermostat and production is at its highest. By reducing gas usage when requested during these periods of high demand (Demand Response Events), your participation will contribute to better management of the gas system, enabling us to serve all customers reliably and affordably, and support the transition to net zero greenhouse gas (GHG) emissions by 2050.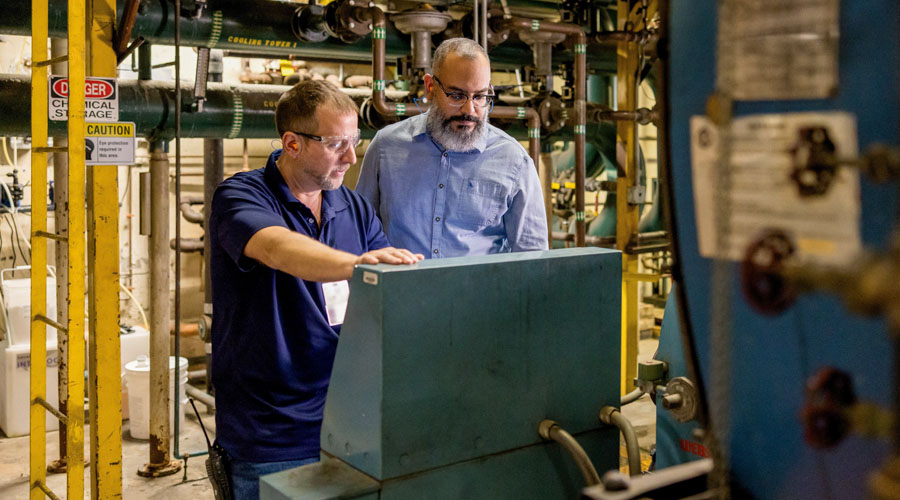 The incentive for this program is based on the amount of reduction you can offer and the option you choose and is subject to your performance during events. An estimate of your incentive is up to 15% of your annual spend. Please see the table below for participation options.
Option
Event Window
Reservation Rate
Performance Rate
Load Shedding DR

6-10am and/or

4pm-8pm*
$40/Event Dth/Mo
$20/Dth
Load Shifting DR
6-10am
$40/Event Dth/Mo
$20/Dth
*Events may start in the 4pm-8pm window and finish the next day following the 6am-10am period.
If you enroll in the program, we can alert you when low temperatures are forecasted to be 3°F or below during the program period. Customers who reduce natural gas usage during these times will not only contribute to managing gas demand but also earn monetary incentives and support the clean energy transition.
You are a customer on an uninterruptible, firm rate.
Enrollment period ends on September 30, 2023.
The program period runs from November 1, 2023, to March 31, 2024.
Customers who successfully reduce usage receive incentives for participation.
This program is NOT available to interruptible or Non-Firm service customers. Customers enrolling in the Load Shedding option will require an alternate fuel source, such as oil, propane, or electric heating, to participate, or be willing to turn off non-heating loads (i.e., process loads, electric generation, etc.). Other customers may opt for the Load Shifting option. Participating customers must reduce their gas usage during Demand Response Solutions Events. The Demand Response Solutions Events will only last for a pre-determined period of time (please see the incentives table for participation time options).
Demand Response Solutions Events may be called for days when forecasts indicate the low temperature at either Syracuse Airport or Albany International Airport will be at or below 3° F.
Your rate won't change, which means no changes to your bills, billing cycle, or anything else.
We will arrange the installation of simple devices that will allow us to monitor your usage. National Grid equipment and installation are free. However, there may be costs to you associated with electrical or communications fill-out needs.
Notifications for events will be sent no less than 20 hours before the start of an event (i.e. by 10 am the day prior to the event morning).
Incentive payments will be mailed out within 90 days of March 31, 2024. Incentive levels are based on customer-enrolled demand reduction amounts, subject to performance during events. There are no penalties associated with not performing during an event.
Program available to National Grid Firm customers in National Grid's Upstate New York service territory, which belongs to the following Service Classifications: SC-2, SC-5, SC 7, SC-8, SC-12.
Most customers can earn incentives of up to 15% of their annual gas bill. Incentives will be calculated based on the quantity enrolled and performance during events in the season.