Cooling
Put energy-efficient cooling to work for your business.
Sustainability and making your employees, tenants, and visitors more comfortable go hand-in-hand with smart cooling upgrades. We can help make these benefits more attainable for your commercial and multifamily buildings.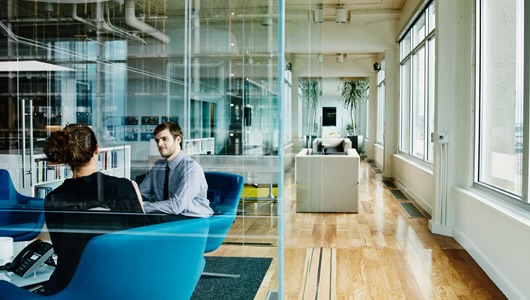 Financial incentives drive down carbon emissions and drive up productivity.
According to a World Green Building Council study, energy-efficient heating and cooling systems improve ventilation and comfort – raising worker productivity by 11%. With financial incentives to improve the reliability and efficiency of your systems, you will not only help increase productivity, you will also minimize disruptions as well as cut maintenance times and costs.
Heat pumps have been an efficient source of heating and cooling for many years, but advances in technology now allow them to address heating needs more effectively. This can help your business use energy more efficiently and reduce greenhouse gas emissions. With the Clean Heat Program, modern heat pump systems are more affordable.
Benefits of heat pumps:
Flexibility: Heat pumps can be installed with or without ductwork and can heat and cool either an individual room or your whole business.
Comfort and Convenience: Heat pumps provide all-in-one comfort: Heating, cooling, and dehumidification are all in one system.
Greenhouse Gas Emissions: Heat pumps are fueled by electricity. In New York, electricity generation is comprised of many sources, many of which are renewable, and that generation system is getting cleaner by the day. This makes heat pumps a great technology to reduce greenhouse gas emissions from your facility.
We offer rebates based on equipment capacity to commercial customers who install heat pumps to supplement or replace a pre-existing heating system.
Keeping your business climate-controlled in all seasons is important for your employees' comfort, and essential for maintaining sensitive technology such as computers and servers. Efficient air conditioning and chiller systems can help your facility deliver these benefits while reducing energy use.
Is your building empty on nights and weekends? An energy management system (EMS) can automatically control temperatures during off-hours. By taking control of your systems, you can maintain occupant comfort, prolong the life of your equipment, and ensure that your facilities are performing at their best.