Solar Works for New York
National Grid is supporting the State of New York's carbon reduction goals and our own commitment to advancing sustainable energy solutions to safeguard the environment for future generations. We're doing it for you, our customers.
---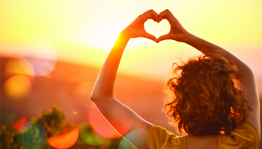 Why go solar?
The cost for solar panels has dropped 70% since 2010 in the United States, and continues to drop.
Solar panels are well-suited for a variety of locations across Upstate New York – from urban to suburban - and can be conveniently installed on roof tops or on open, unused property.
By adding solar to your home or property, you are investing in a long-term clean source of local energy, which can reduce or eliminate your electricity bill.
National Grid has partnered with EnergySage, the nation's leading online marketplace for solar, to make it easier than ever for our customers to go solar. Learn more, use our real-time solar calculator and get easy to compare quotes from pre-screened, high-quality installers in your area by visiting our Solar Marketplace.