Affordable, Reliable, Sustainable Energy For Generations To Come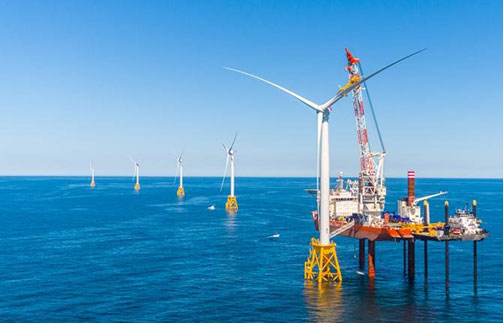 Since 1847 we have served Rhode Island's energy needs as Providence Gas, the Narragansett Electric Lighting Company, and now National Grid. Along the way, we have worked hard to leverage the strength and scale of our company for the benefit of Rhode Islanders. And we have seen results. Our energy efficiency programs are third in the nation. We helped connect the first offshore wind facility, Block Island Wind Farm, in the U.S. Our world class workforce draws from vast experience across a multitude of operational and functional disciplines. And our leadership is here, on blue-sky days and during any crisis that may demand the full reach of our global capabilities.
Now our company and our community sit at the center of a new transformation. Rhode Islanders all have a deep, shared commitment to the health of our communities and our environment. As a coastal state, we have the most to gain from an expanding blue economy, and we have the most to lose from rising sea levels and other threats of climate change. We also have an extraordinary opportunity to capitalize on our nation-leading educational institutions which will help develop the innovators and workers who will drive us towards a clean energy future. But success is not a certainty.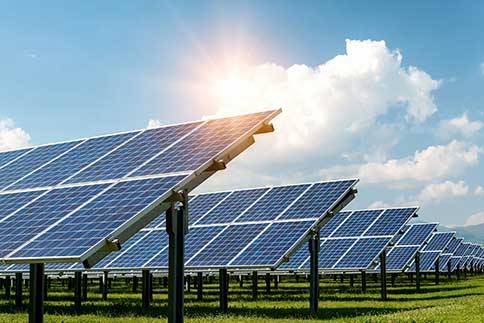 We must act more aggressively on decarbonization.
We must reform our policies and stretch our goals.
We must accelerate our pace of investment.
We must better prepare our workforce.
We must protect our most vulnerable citizens.

Learn more about our Net Zero by 2050 Plan
---
Clean Energy Pathways:
Continue investing in energy efficiency first.
Drive more innovation.
Develop more comprehensive and personalized energy saving solutions.
Modernize the network through Grid Modernization and Advanced Metering Functionality.
Expand Large Scale Renewable Generation and Distributed Generation.
Participate in future clean energy procurements.
Create renewable energy zones.
Secure additional Renewable Energy Certificates.
Pursue critical wholesale market changes.
Optimize current distributed energy resource programs.
Support the Transportation and Climate Initiative.
Coordinate Use of Volkswagen Settlement funds.
Assess EV charging infrastructure market.
Develop EV Consumer Education Initiatives.
Enable electrification through geothermal investments.
Promote gas decarbonization through RNG and hydrogen.
Explore innovative partnerships.