Kenmore coolControl
Our coolControl program uses smart technology to help
customers save energy on window air conditioners.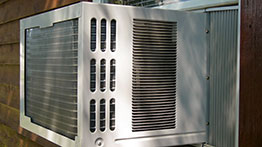 In the hot summer months, air conditioning can mean higher electricity bills and increased strain on the power grid. In partnership with ThinkEco, we are introducing the coolControl program, which enables customers in the Kenmore area to control their air conditioning remotely from a smartphone or computer. Qualified customers receive a no-cost smartAC kit and a $30 gift card for every device they set up. By lowering demand during peak times, coolControl participants can reduce their air conditioning bills, as well as help make the grid cleaner and more reliable for everyone.
Join the coolControl community and lower your air conditioning bills!