NY Prize
We are participating in the statewide competition called NY Prize to reinvent resilience through renewable microgrids.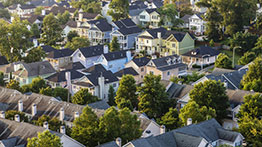 To modernize New York State's electric grid, the New York State Energy Research and Development Authority (NYSERDA) launched a statewide competition, NY Prize, to help communities create microgrids. The mission of the competition is to enable the technological, operational, and business models that will help communities reduce costs, promote clean energy, and build resilience into the grid.
NY Prize Competition Background
NY Prize is a three-stage competition (Feasibility Studies, Designs, and Project Build-Outs) that invites utilities, local governments, and the private sector to propose energy innovations in areas defined as "opportunity zones." These zones are geographic areas that have been identified by each of the state's electric distribution companies where having microgrids may reduce utility system constraints, as well as defer expensive infrastructure investment costs.
To learn more about the three stages of the competition, we encourage you to visit the NY Prize Site.
Defining a Resilient Microgrid
What is a microgrid and how does it work? A microgrid is a portion of an electric utility's distribution system that is capable of maintaining power during a broad, unexpected grid outage.
Microgrids can also serve as integration platforms for Distributed Energy Resources (think solar photovoltaic, energy storage, backup generation, etc.). In fact, our own project in Potsdam, NY, is testing this level of integration by demonstrating a community resilience microgrid solution that integrates both community and customer-owned distributed generation.
If you are interested in learning more about microgrids and how they work, we encourage you to check out NYSERDA's Microgrids 101 Guide.
National Grid's Competition Participation
Creating a resilient and reliable grid for our customers is one of our key priorities. We are very excited to participate in this competition and are proud to announce that we have passed the first stage. We encourage you to learn more about our role in the competition below.