Test Driving EVs
Check out the Sierra Club's "Rev Up EVs" program.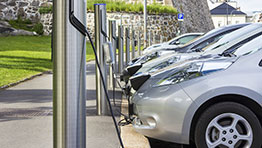 Calling all drivers! Test-drive an electric vehicle (EV) and let us know what you think. Sponsored by the Sierra Club, the "Rev Up EVs" program connects you with local auto dealerships and helps get more EVs on the road.
Massachusetts and New York residents: Learn how you can participate at a dealership near you.
Rhode Island residents: Find the type of vehicle you are interested in at the DOE Alternative Fuels Data Center, then ask your local dealership if it's got one you can try.