NYC Benchmarking Law
National Grid can help you with New York City's Benchmarking Law.
New York City's ambitious Climate Mobilization Act aims to reduce buildings-generated emissions by 40% by 2030, and 80% by 2050. These long-range goals present very real-time challenges for building owners and property managers, including adherence to New York City's Benchmarking Law. (Local Law 84 as amended by Local Law 133).
While the new regulations and building grading system (Local Law 33 as amended by Local Law 95) may be intimidating, it is clear that investing in energy efficiency has never been more important to your building's operation as it is today and into the future.
National Grid's Anthony Rondinelli and Laura McNeill discuss things you can do to boost your building grade score.
Laura McNeill talks about what programs and incentives are available to you for energy efficiency projects you're considering.
Tackling Climate Change in New York
Changes to how we power and heat our homes and businesses, as well as changes to how energy is used in transportation and other sectors, are key elements of The Climate Leadership and Community Protection Act (CLCPA or Climate Act) to help address climate change in New York state.
Climate Act goals include:
85% Reduction in Green House Gas Emissions by 2050
70% of the Electricity Supply from Renewable Energy by 2030
100% Zero-emission Electricity Supply by 2040
9,000 MW of Offshore Wind installed by 2035
3,000 MW of Energy Storage installed by 2030
6,000 MW of Solar installed by 2025
22 Million Tons of Carbon Reduction through Energy Efficiency and Electrification (by reducing energy consumption by 185 TBtu from the 2025 forecasted energy use)
The Climate Act also includes provisions to direct investments to historically disadvantaged and low-income communities. At least 35-40% of the benefits from an array of energy-related State programs must be directed to these communities.
National Grid's energy efficiency, electrification and electric vehicle programs for homes and businesses can help you manage your energy bills, improve the comfort of your home or business, and help the State reach its Climate Act goals.
Learn more about National Grid's broader climate commitments at https://www.nationalgridus.com/net-zero.
In New York City, Local Law 97, is part of the city's Climate Mobilization Act, and requires most buildings over 25,000 sq. ft. to significantly reduce their carbon emissions beginning in 2024, with the goal of reducing emissions from buildings 80% by 2050.
Our energy efficiency programs can help building owners and managers meet their emissions targets under this law.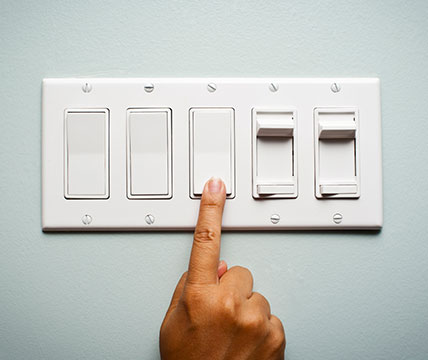 Tips to help multifamily property owners/manager cut utility costs amid COVID-19
Between COVID-19 and now the NYC Benchmarking Law, multifamily properties are facing unprecedented challenging times. This article identifies several cost-cutting upgrades that only take a few minutes but could save hundreds of dollars in the long run.
---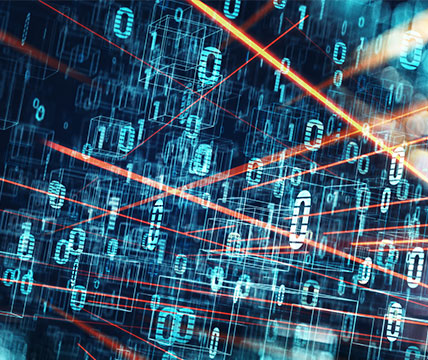 Using data to enhance business energy-efficiency initiatives
Currently two thirds of all energy efficiency potential remains untapped. Businesses can do much more than rely on the meter as the only way to measure their electricity usage. This article explains how data can make a big difference in achieving energy savings and efficiency.
---
Will the Benchmarking Law change?
National Grid's Anthony Rondinelli provides insight into what changes may be coming to the Benchmarking Law and how to prepare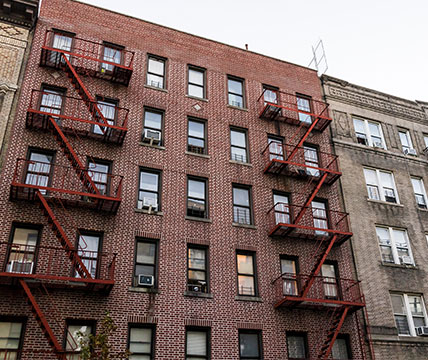 Energy-efficient natural gas solutions for multifamily buildings
This program provides incentives for energy efficiency to multifamily building owners and operators for buildings in New York City and Long Island.
---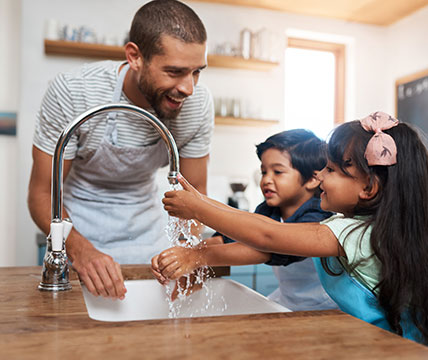 Direct-install multifamily program
National Grid's Direct Install Program offers multifamily buildings no-cost installation of high-efficiency water- and energy-saving measures.
---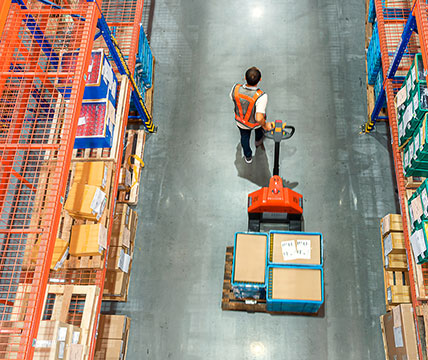 National Grid's custom energy-efficiency programs
National Grid provides technical assistance and incentives for new commercial facilities to help improve their bottom line.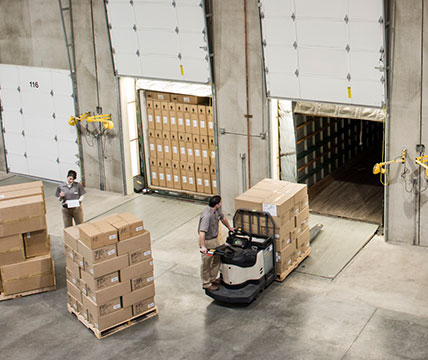 High-efficiency commercial gas equipment incentives
Large commercial and industrial businesses can save energy with high-efficiency equipment, and National Grid incentives are available to reduce the cost difference between standard efficiency and high-efficiency equipment.
---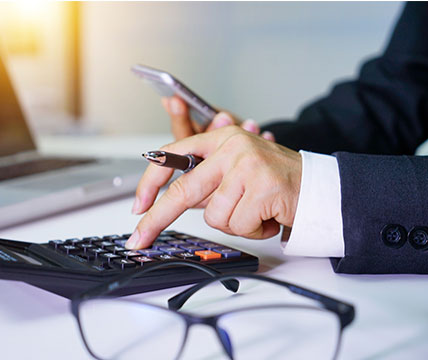 Services and rebates for commercial/industrial companies
National Grid offers a wide range of services and rebates specifically for commercial and industrial companies in New York City and Long Island.
---
Customer reactions to building grades
National Grid's Laura McNeill discusses experiences customers are having after receiving their building grade.
Connect With Our Team
To get started, please call 1-855-236-7052 to get in touch with an energy expert.