National Grid Named Top Utility for Diversity, Inclusion, and LGBT Employees
May 14, 2020 - 10:00 AM
Categories: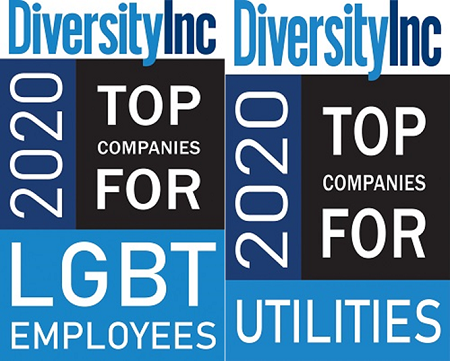 WALTHAM, MA – National Grid has been ranked as one of the top utilities for diversity and inclusion by DiversityInc. This marks the second time National Grid has earned this distinction as one of only six utility honorees. For the first time, National Grid has also been named a top company for LGBT employees as part of the ranking.
"Building a culture of inclusion and equality remains one of our top priorities and we're so proud that DiversityInc has recognized our continued efforts," said Keith Hutchison, National Grid's Senior Vice President, US Human Resources and Chief Diversity Officer. "At National Grid, our steadfast commitment to equality in the workplace has never been more important. Valuing and celebrating the unique backgrounds, experiences, and perspectives of our 17,000 team members will enable everyone to be themselves and be at their best every day, fulfilling their potential."
The DiversityInc Top 50 list, issued yearly since 2001, recognizes the nation's top companies for diversity and inclusion management. These companies excel in such areas as hiring, retaining and promoting women, minorities, people with disabilities, LGBT, and veterans. To view the entire 2020 top 50 list and specialty lists, visit http://www.diversityinc.com/top50
CONTACT: Media Relations – 781-907-3980
About National Grid
About National Grid: National Grid (NYSE: NGG) is an electricity, natural gas, and clean energy delivery company serving more than 20 million people through our networks in New York, Massachusetts, and Rhode Island. National Grid is transforming our electricity and natural gas networks with smarter, cleaner, and more resilient energy solutions to meet the goal of reducing greenhouse gas emissions.
For more information, please visit our website, follow us on Twitter, watch us on YouTube, friend us on Facebook, and find our photos on Instagram.
Media Contacts
Related News