Company Warns of Troubling Trend Customers are Reminded that National Grid Employees are In the Field Every Day Maintaining the Energy Delivery System
Oct 14, 2020 - 3:00 PM
Categories: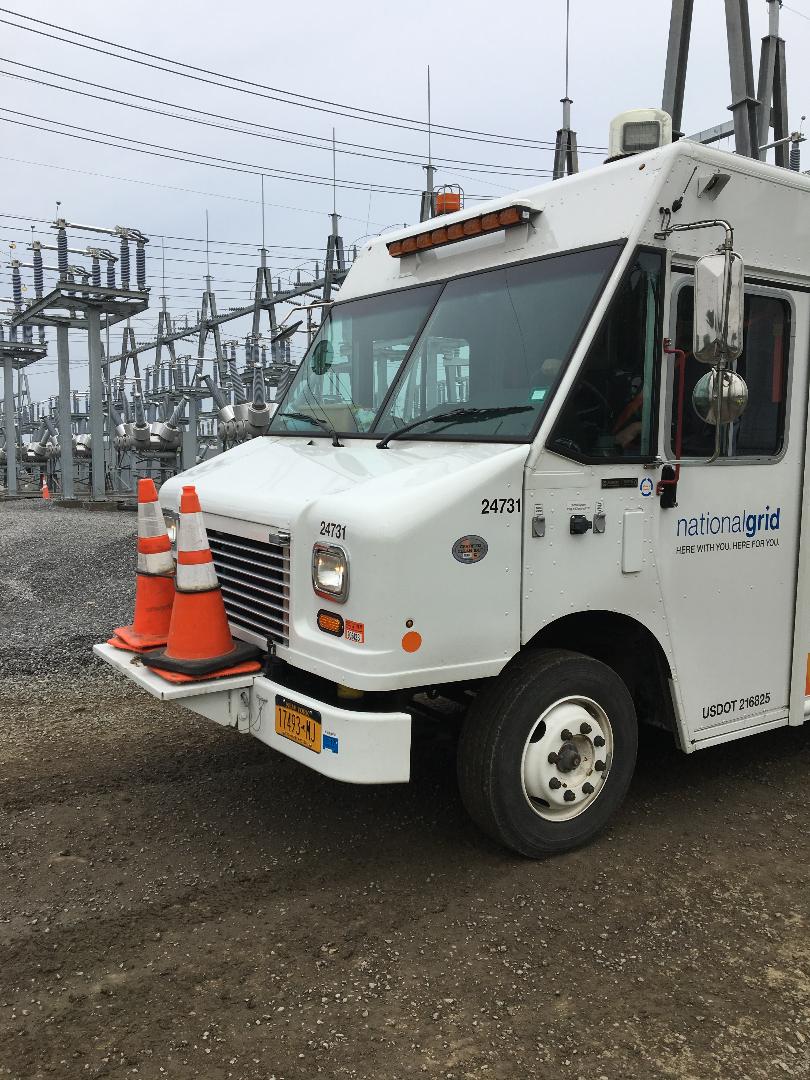 Most of our employees drive National Grid vehicles.
National Grid has been made aware of an increase in members of the public calling 911 to report everyday work performed by company employees as suspicious activity. The reports are occurring in parts of the company's upstate New York service area and appear to be targeting National Grid employees of color. In all instances, the employees were driving a company-branded vehicle, wearing company-labeled clothing and PPE, and carrying a company-issued photo ID.
"We take employee safety very seriously," said Michael A. West Jr., National Grid's Senior Vice President of Corporate Affairs. "Our employees work in the field every day maintaining the reliability of an energy system that is even more important than ever during this pandemic. These reports highlighting the targeting of African American and other ethnically diverse employees are very troubling, and the disconcerting nature of these 911 calls are unnecessarily disruptive to our work and the work being performed by local law enforcement."
National Grid employees are in neighborhoods delivering work that is essential to maintaining safe, reliable service, including maintenance, inspections and responding to emergencies. They adhere to all CDC COVID-19 health and safety guidelines. Here's how they can be identified:
Every National Grid employee carries a photo ID, and any contractor doing work for the company is required to carry ID.

Our employees wear company-branded hard hats, clothing and other personal protective equipment, and most drive National Grid vehicles.

If a company representative needs to inspect a gas or electric meter that is outside of a customer's home, we will knock on the door, show a National Grid picture ID, make the customer aware we are on the premises for official company business, and follow all CDC health and safety guidelines

We will notify customers in advance and receive their consent if an inside service visit is required to complete compliance, safety or mandated work.

If it is necessary for our field workers to enter a customer's premises for emergency or essential response, our employees will:

Show a picture ID to verify they are representing National Grid.

Avoid handshakes.

Ask that every person on the premises maintains a personal distance of six feet or more at all times.

Ask that anyone on the premises who is or may be ill remain in a separate room apart from the area where our representative will be performing service work.

Wear disposable latex or nitrile gloves to prevent contact with possible contaminated surfaces.

Wear a face covering.

As a reminder, due to the COVID-19 pandemic we continue to pause residential collections-related activities, including service disconnections. If you are told by a person claiming to be from National Grid that your services will be cut off because you have not paid your bill, it is a scam.
About National Grid
National Grid (NYSE: NGG) is an electricity, natural gas, and clean energy delivery company serving more than 20 million people through our networks in New York and Massachusetts. National Grid is focused on building a smarter, stronger, cleaner energy future — transforming our networks with more reliable and resilient energy solutions to meet state climate goals and reduce greenhouse gas emissions.
Media Contacts
Related News