New York Power Authority Board of Trustees Approve Joint Development Agreement with National Grid
May 25, 2021 - 4:30 PM
Categories: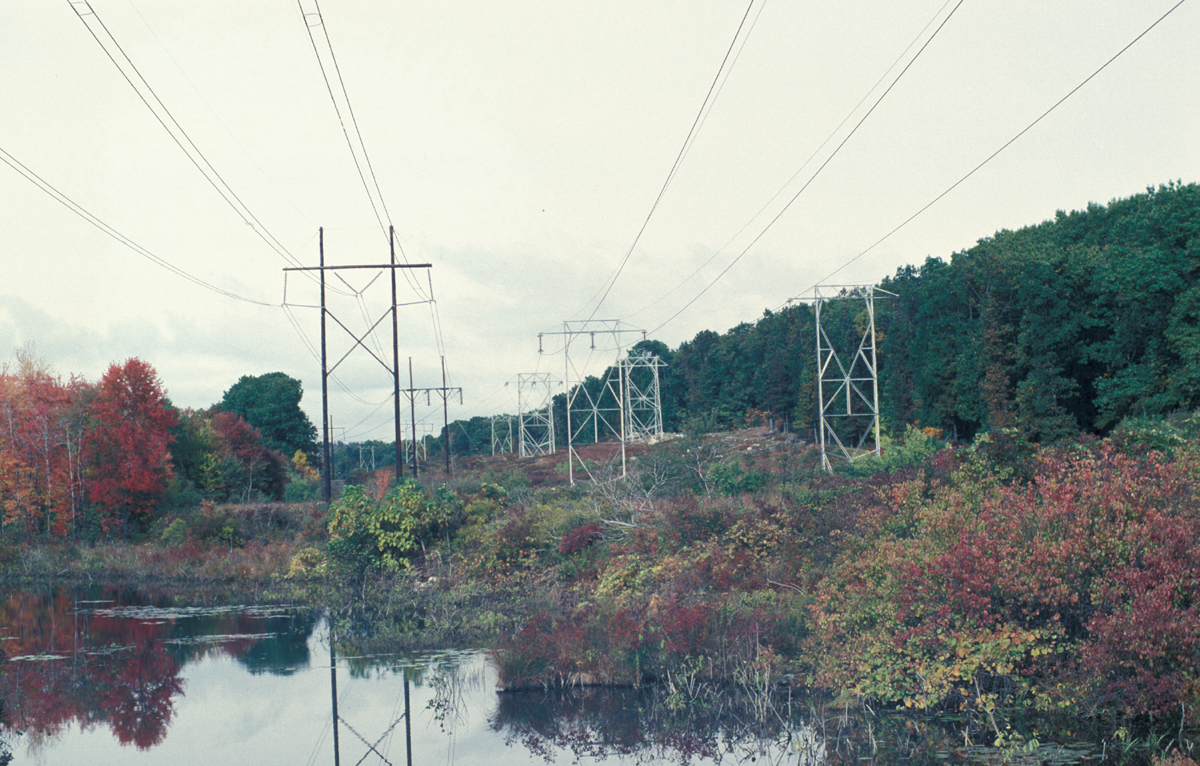 WHITE PLAINS—The New York Power Authority (NYPA) Board of Trustees today approved a Joint Development Agreement (JDA) with National Grid, an electricity, natural gas and clean energy delivery company, to rebuild approximately 110 miles of transmission lines in the North Country and the Mohawk Valley. The work falls primarily within NYPA's and National Grid's existing transmission rights-of-way. The project, formerly known as the Northern New York Priority Transmission Project, was recently rechristened 'Smart Path Connect,' to reflect the project's connection to another prominent NYPA transmission project currently under construction in the North Country, known as Smart Path.
"This is good news for the North Country, the Mohawk Valley and for New York State," said Eugene L. Nicandiri, NYPA trustee and Massena resident. "I'm very pleased to see the progress on both these North Country transmission projects because they represent a shot in the arm to the local economy and will strengthen the long-term resiliency of New York's electric system for many years to come."
Under the Joint Development Agreement approved today, NYPA is expected to own more than 50% of the project and National Grid will own the remainder. NYPA will lead all development and permitting efforts with input from National Grid. NYPA and National Grid will each retain ownership of their existing facilities and all facility improvements.
Both projects will harden the resiliency of New York's power grid and accelerate movement toward meeting Governor Andrew M. Cuomo's 's aggressive clean energy goals. Today's action to approve the JDA follows the NYPA trustees' March 30 approval of the selection of National Grid as the project's co-participant. Smart Path Connect is expected to stimulate local and regional economies by creating and supporting hundreds of clean energy construction jobs.
"This public-private venture represents a significant investment in New York's transmission infrastructure," said Gil C. Quiniones, NYPA president and CEO. "The Power Authority is very pleased to be moving forward with the Smart Path Connect project with National Grid, as we work to harden our electric system against adverse weather events and clear the way for more renewable energy to meet the needs of New Yorkers across the state."
"National Grid appreciates the commitment from the NYPA Board in supporting this important step toward realizing the clean energy future for New York," said Rudolph Wynter, President of National Grid New York. "With the Smart Path Connect project, NYPA and National Grid will work together expeditiously to enable the integration of clean, renewable energy into the New York grid, while making the grid more resilient and reliable for years to come. We're looking forward to getting started and making the clean energy transition a reality."
Smart Path Connect: Upgrades to Two Major Transmission Sections
Smart Path Connect is a multi-faceted project that includes work to rebuild transmission infrastructure in two distinct areas of New York State; one section, covering approximately 45 miles running eastward known as Massena to Clinton; and the other section, covering approximately 55 miles running southward, known as Croghan to Marcy. The two segments are connected by NYPA's Smart Path Moses-Adirondack a transmission project that began construction early last year and spans approximately 78 miles from Massena to Croghan. The Smart Path project celebrated the energization of another segment of the project last week making it one-third complete and on-schedule for completion in mid-2023.
Smart Path Connect will help unbottle existing renewable resources in the region, and will also yield significant production cost savings, emissions reductions, and decreases in transmission congestion. It is estimated to result in more than 1.16 million tons of carbon dioxide (CO2) emissions avoided annually on a statewide basis and an annual reduction of approximately 160 tons of nitrogen oxide (NOx) emissions from downstate emissions sources. NYPA estimates the project will provide more than $447 million in annual congestion savings in northern New York and create hundreds of clean energy jobs during construction.
Acting on a petition filed by NYPA, the Smart Path Connect project was approved by the PSC on October 15 as a priority transmission project that should move forward expeditiously under New York's Accelerated Renewable Energy Growth and Community Benefit Act. The project was approved for acceleration in order to help the State meet its nation-leading climate and clean energy goals set forth in the Climate Leadership and Community Protection Act, enacted in July 2019, which calls for a zero-emissions electricity sector by 2040, 70 percent renewable energy generation by 2030, and economy-wide carbon neutrality. This project builds upon Governor Andrew M. Cuomo's announcement in his 2021 State of the State address of five transmission projects totaling 250 miles across the state that will form New York's Green Energy Superhighway. The project is expected to begin construction next year, after environmental and regulatory approvals, and take approximately three years to conclude.
Smart Path Connect builds on New York's unprecedented ramp-up of clean energy including more than $4 billion invested in 91 large-scale renewable projects across the state, the creation of more than 150,000 jobs in New York's clean energy sector, a commitment to develop 9,000 megawatts of offshore wind by 2035, and 1,800 percent growth in the distributed solar sector since 2011. Under Governor Cuomo's leadership, New York will build on this progress and reduce greenhouse gas emissions by 85 percent from 1990 levels by 2050, while meeting a goal to deliver 40 percent of the benefits of clean energy investments to disadvantaged communities and advancing progress towards the state's 2025 energy efficiency target of reducing on-site energy consumption by 185 trillion BTUs in end-use savings.
NYPA owns and operates approximately one third of New York's high voltage power lines. These lines transmit power from NYPA's three large hydroelectric generation facilities and independent wind power generation facilities, connecting nearly 7,000 megawatts of renewable energy to New York State's power grid. This includes connecting more than 6,300 megawatts of hydroelectric power and about 700 megawatts, or more than a third, of New York State generated wind energy to the grid. NYPA is the largest state public power organization in the nation, operating more than 1,400 circuit miles of transmission lines and 16 generating facilities.
For information about the project, please visit https://www.nypa.gov/SmartPathConnect
About NYPA
NYPA is the largest state public power organization in the nation, operating 16 generating facilities and more than 1,400 circuit-miles of transmission lines. More than 80 percent of the electricity NYPA produces is clean renewable hydropower. NYPA uses no tax money or state credit. It finances its operations through the sale of bonds and revenues earned in large part through sales of electricity. For more information visit www.nypa.gov and follow us on Twitter @NYPAenergy, Facebook, Instagram, Tumblr and LinkedIn.
About National Grid
About National Grid: National Grid (NYSE: NGG) is an electricity, natural gas, and clean energy delivery company serving more than 20 million people through our networks in New York, Massachusetts, and Rhode Island. National Grid is transforming our electricity and natural gas networks with smarter, cleaner, and more resilient energy solutions to meet the goal of reducing greenhouse gas emissions.
For more information, please visit our website, follow us on Twitter, watch us on YouTube, friend us on Facebook, and find our photos on Instagram.
Media Contacts
Related News