National Grid US Crosses Milestone, Connects 3 GW of Clean Distributed Generation
Jan 19, 2022 - 12:00 PM
Categories: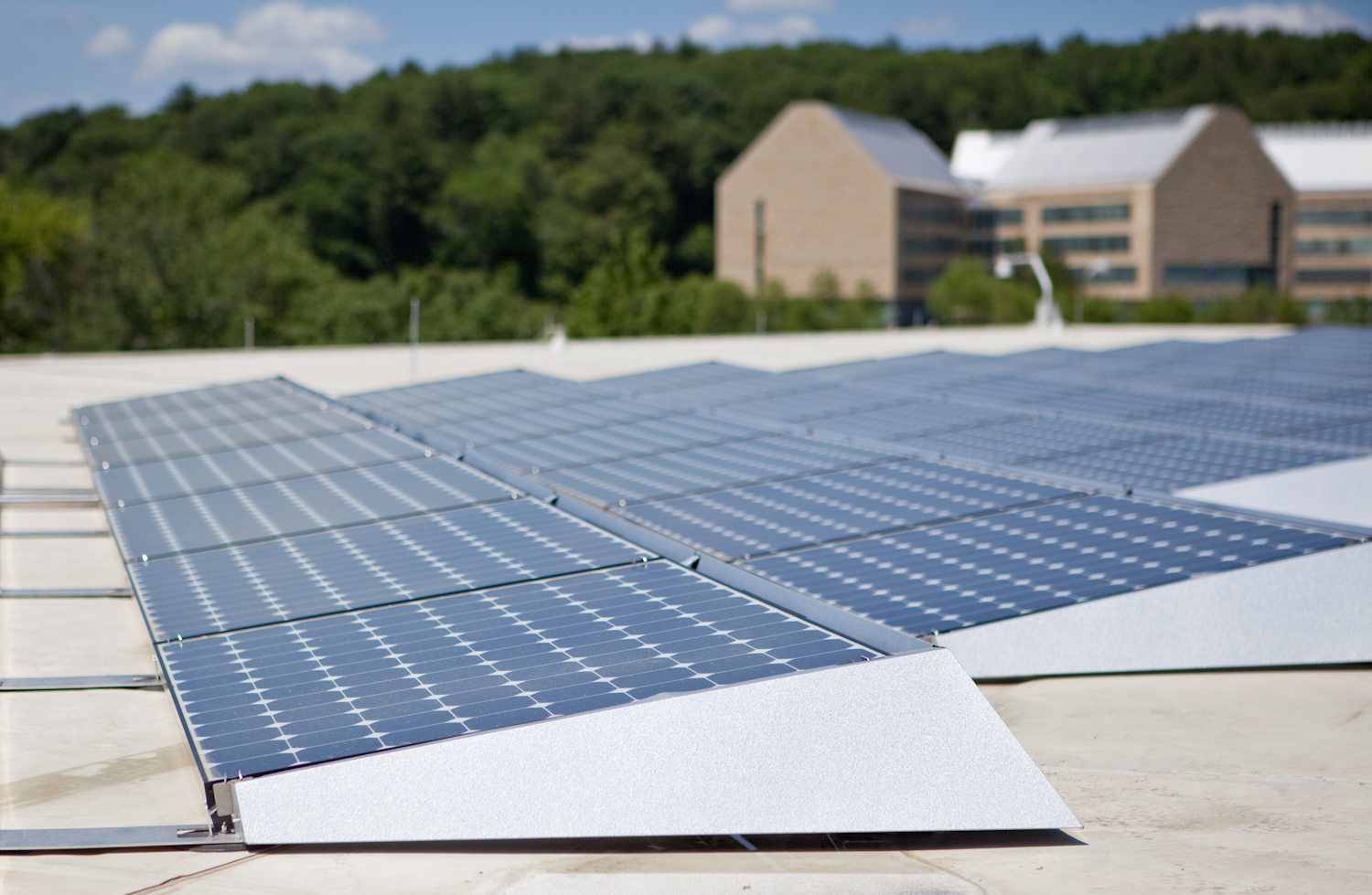 WALTHAM, MA – National Grid announced today that the company has reached a milestone in connecting more than three gigawatts (GW) of renewable distributed generation across its network.
With 3 GW total of renewable distributed generation now connected to its network, enough to power approximately 600,000 homes, National Grid is the #2 utility in the nation for non-residential solar installations and #7 for residential solar installations.
"This milestone reflects our company's commitment toward making a Net Zero future a reality," said Badar Khan, President of National Grid US. "We are striving to connect solar and distributed generation projects as quickly as possible and are proud to be making rapid progress. By connecting these projects to the grid, we're helping states meet their clean energy goals, and delivering more renewables to our customers. We are committed to finding a way to ensure fair, and equitable clean energy for our customers and connecting clean, affordable solar power is one way we're doing that."
The connection of renewable projects, primarily solar energy, broke previous records in 2021, as more than 525 megawatts (MW) of solar projects – enough to power more than 100,000 homes -- were interconnected across New York, Massachusetts, and Rhode Island. The previous high was in 2020, when the company connected 470 MW of solar projects to its network.
The success is expected to continue into 2022 as connection applications continue to increase and both New York and Massachusetts are implementing new cost allocation arrangements that will reduce the cost barrier where significant electric distribution modifications are needed.
The states where National Grid operates, New York, Massachusetts, and Rhode Island, have ambitious clean energy goals. In New York, the state hopes to have 70 percent of electricity from renewable sources by 2030. Rhode Island is striving for 100 percent renewable electricity by that year, and Massachusetts' goal is for 40 percent by 2030. National Grid has worked closely with solar developers to conduct studies to find solutions to maximize the amount of distributed generation that is connected to the grid.
The states have ranked highest in overall solar integration, with Rhode Island ranking #1 in total solar installed per square mile where National Grid serves most of that territory. Massachusetts ranks #3 and New York at #11, where the majority of those solar installations are located in National Grid's service territory.
National Grid is also exploring the use of new technologies including distributed energy resource (DER) management systems and smart inverters through scalable demonstration projects that will help to enable DG interconnections throughout the Company's service territory.
"In the race to reach 100% clean energy, every electron counts. And when those electrons lead to gigawatts, that's when you're making serious progress. National Grid has reached a milestone worthy of recognition," said Northeast Clean Energy Council President Joe Curtatone. "Utilities are-- and must continue to be-- partners in the just transition to a clean energy economy. We look forward to many gigawatts to come."
"The distributed solar industry welcomes this milestone in attaining the clean energy grid of the future," said NYSEIA Executive Director Zack Dufresne. "We look forward to continuing to work collaboratively with New York's utilities, who play an essential role in meeting our ambitious clean energy goals, to bring even more of the benefits of distributed solar technologies to New York's customers."
National Grid aims to develop and construct nearly $5 billion in necessary transmission and distribution upgrades to, in part, help meet the renewable targets in the states where it operates, including up to $4 billion in New York for up to 5,000 MW of new renewable capacity and up to $700 million in Massachusetts for up to 1,200 MW of new capacity.
About National Grid
About National Grid: National Grid (NYSE: NGG) is an electricity, natural gas, and clean energy delivery company serving more than 20 million people through our networks in New York, Massachusetts, and Rhode Island. National Grid is transforming our electricity and natural gas networks with smarter, cleaner, and more resilient energy solutions to meet the goal of reducing greenhouse gas emissions.
For more information, please visit our website, follow us on Twitter, watch us on YouTube, friend us on Facebook, and find our photos on Instagram.
Media Contacts
Related News