Lower Your Energy Costs Through Energy Efficient Measures
Feb 03, 2022 - 11:39 AM
Categories: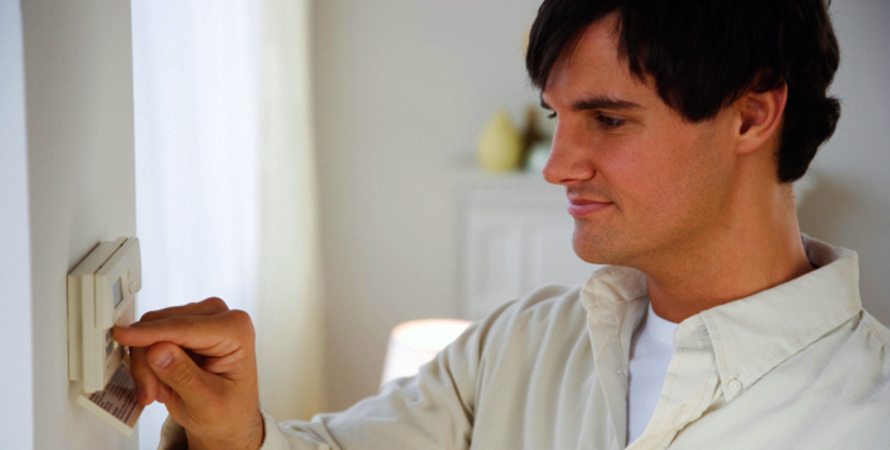 National Grid reminds customers they can save money for their households and businesses by conserving electricity and natural gas during the winter months.

Staying warm and comfortable during an upstate New York winter means keeping an eye on your thermostat. Whether it's to increase the temperature in your household or business a couple of degrees or because temperatures have caused furnace to turn on, the energy we use during the winter months adds up quickly. By making smart energy choices, customers can reduce their energy costs and impact on climate change.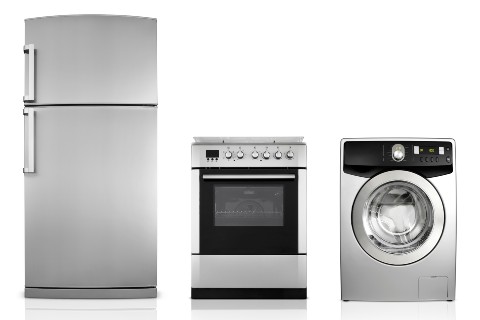 ENERGY STAR® certified appliances can reduce energy usage without sacrificing performance.
National Grid offers the following energy efficiency tips to inform customers about how they may reduce their energy use during the cold-weather months:
Set your thermostat to the lowest temperature to maintain comfort and safety. For every 1 degree Fahrenheit you set your thermostat back, you may save between 1 to 3 percent on your annual heating bill.
Keep drapes or blinds open during the day to let the sun warm your living spaces. Close them at night to help insulate your home.
Have your heating and cooling systems serviced regularly to maintain performance.
Change your disposal furnace filter or clean replaceable filters at the interval recommended by the manufacturer. Dirty air filters impede airflow, which makes heating systems work harder and use more energy.
During the winter, flip the switch at the top of your ceiling vans. This changes the fan to operate in a clockwise direction, pushing warm air back down in the room. Change it back to counter-clockwise during the summer to draw hot air away from you.
A 100-watt incandescent bulb and 16.6-watt LED bulb each provide approximately 1,500 lumens of brightness. Replacing five incandescent bulbs with LEDs can save more than $11 per month.
Turn off lights, appliances, TVs, stereos, and computers when not in use, and save approximately $9 a month.
Unplug your electric space heater or hot tub and save $41 a month.
Replace your second, older refrigerator and save $23 a month.
Washing your clothes in cold water can save you $9 per month.
Repair leaky faucets and save $6 per month.
Unplug electronics with remote control or "instant on" features and save $4 a month. An advanced power strip will do the work for you.
Install an ENERGY STAR® certified smart thermostat that lowers the setting at night and when no one is home and save $15 a month.
Caulk or weatherstrip around windows and doors to keep warm air in and save $13 a month.
When buying new appliances, always choose ENERGY STAR® certified appliances and save $11 to $24 a month for the life of the appliance.
(Note: Savings are based on average usage and electric supply rates.)
Customers can also shop the National Grid Marketplace, which features energy-efficient products including smart thermostats, lighting, and water fixtures — many of which have instant rebates — sold at manufacturer's suggested retail prices.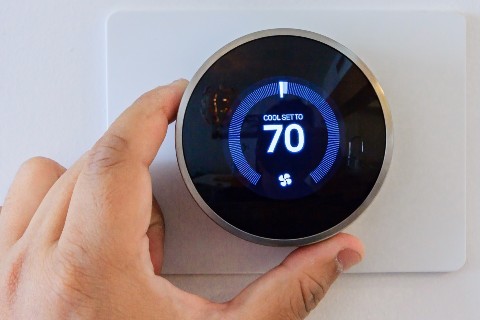 The National Grid Marketplace carries energy-efficient products, including programmable and smart thermostats.
Energy-efficiency programs from New York State
New York State offers programs for income-eligible residents to reduce energy usage through energy efficiency tools:
EmPower New York, administered by the New York State Energy Research and Development Authority, provides no-cost energy efficiency solutions to income-eligible New Yorkers. Learn more about the program by calling 1-877-697-6278 or visit EmPower New York's website.
The Weatherization Assistance Program assists families and individuals by reducing their heating costs and improving the safety of their homes through energy efficiency measures.
Eligible households may participate in HEAP's Clean & Tune or Heating Equipment Repair and Replacement programs. These benefits, available through HEAP, support maintaining heating equipment or repair and replacement of furnaces, boilers, or other direct heating equipment necessary to keep the home's primary heat source working. Learn more at the HEAP website or contact your HEAP Local District Contact.


About National Grid
About National Grid: National Grid (NYSE: NGG) is an electricity, natural gas, and clean energy delivery company serving more than 20 million people through our networks in New York, Massachusetts, and Rhode Island. National Grid is transforming our electricity and natural gas networks with smarter, cleaner, and more resilient energy solutions to meet the goal of reducing greenhouse gas emissions.
For more information, please visit our website, follow us on Twitter, watch us on YouTube, friend us on Facebook, and find our photos on Instagram.
Media Contacts
Related News