NYSERDA and National Grid Select ICF to Deliver Energy Efficiency Upgrades for Central New York Homeowners
Apr 13, 2022 - 09:01 AM
Categories: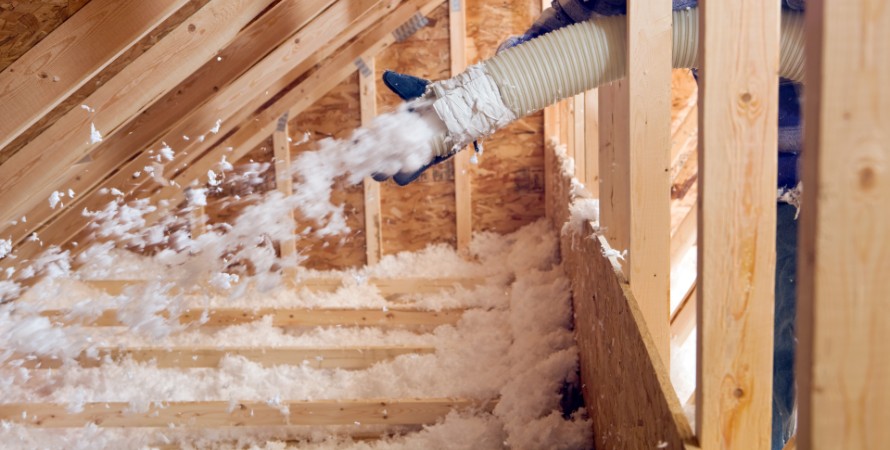 The New York State Energy Research and Development Authority, in partnership with National Grid, today announced the selection of ICF to deliver energy efficiency and clean energy upgrades for Central New York homeowners as part of the Home Energy Savings Program, an innovative pay-for-performance pilot designed to transform the way the state invests in energy efficiency. The program will help residents improve the comfort of their homes and save energy while also delivering economic development benefits to many communities across upstate New York. Today's announcement supports Governor Kathy Hochul's goal to achieve 2 million climate-friendly homes by 2030 and the Climate Leadership and Community Protection Act's energy efficiency target of 185 trillion BTUs in end-use savings in the building and industrial sector by 2025.
Doreen M. Harris, President and CEO, NYSERDA said, "As part of Governor Hochul's comprehensive approach to decarbonizing homes, NYSERDA's Home Energy Savings Program provides greater access to innovative energy efficiency solutions that will help homeowners lower their costs through decreased energy use and ensure more comfortable places to live. We are excited to work with National Grid and ICF in launching this innovative pilot program and look forward to bringing these opportunities and their benefits to residents across Central New York."
Melanie Littlejohn, vice president of New York Customer and Community Engagement for National Grid, said, "The Home Energy Savings Program is a customer-focused program that creates smarter, cleaner and more resilient energy solutions to help us meet our goal of reducing greenhouse gas emissions. This joint effort between National Grid and NYSERDA identifies innovative solutions that reduce energy use and increase cost savings. National Grid is committed to programs like these that create a dual benefit for our customers and climate."
Through this program, ICF will offer a suite of energy efficiency and clean energy solutions to homeowners in Oneida, Onondaga and Oswego Counties that are tailored to each customer. These solutions include but are not limited to energy audits, air sealing, insulation, heating and cooling system (HVAC) improvements, heat pump installations, heat pump water heaters, and LED lighting. The service providers will work with customers to identify the right upgrades for their homes and will also provide access to incentives and financing options to help offset the upfront costs of energy upgrades. By making the recommended upgrades, homeowners can expect more comfortable homes, lower energy use, and cost savings in the near and long term. This program is expected to serve approximately 500 residential customers served by National Grid, one of the largest utilities in the Northeastern U.S.
Kyle Wiggins, ICF Senior Vice President and Utility Programs Lead said, "We are pleased to support National Grid and NYSERDA on this innovative program. Leveraging private-public partnerships and working with local contractors to deliver meaningful and measurable energy savings to homeowners is an important step in both lowering energy bills and reducing carbon emissions."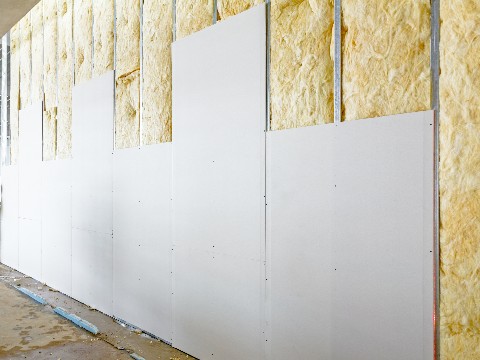 ICF has over three decades of experience developing demand-side management (DSM) and energy efficiency programs that manage the grid in a more efficient and resilient manner while reducing greenhouse gas emissions. Currently delivering more than 150 DSM programs for nearly 50 utilities across the U.S., ICF's DSM programs include planning, developing, administering and implementing energy efficiency programs and portfolios using proprietary tools and technologies.
NYSERDA's Home Energy Savings Program incentivizes reductions in energy consumption as they occur over time and provides flexibility for ICF to customize their offerings to meet the needs of homeowners. This pay-for-performance model pays ICF for the actual savings from the energy efficiency upgrades at each home, an approach that has begun to emerge nationally with significant potential benefits to customers, energy efficiency service providers, and utilities. The reoccurring nature of payments enables service providers to seek continuous improvement by incorporating new solutions that yield impactful results for homeowners while also enabling innovative finance solutions.
The program is funded with approximately $3 million from NYSERDA's $5.3 billion Clean Energy Fund, a core component of New York's strategy to achieve a clean, resilient, and more affordable energy system for all New Yorkers.
About NYSERDA
NYSERDA, a public benefit corporation, offers objective information and analysis, innovative programs, technical expertise, and funding to help New Yorkers increase energy efficiency, save money, use renewable energy, and reduce reliance on fossil fuels. NYSERDA professionals work to protect the environment and create clean-energy jobs. NYSERDA has been developing partnerships to advance innovative energy solutions in New York State since 1975. To learn more about NYSERDA's programs and funding opportunities, visit nyserda.ny.gov or follow us on Twitter

, Facebook

, YouTube

, or Instagram

.
About National Grid
National Grid (NYSE: NGG) is an electricity, natural gas, and clean energy delivery company serving more than 20 million people through our networks in New York and Massachusetts. National Grid is focused on building a smarter, stronger, cleaner energy future — transforming our networks with more reliable and resilient energy solutions to meet state climate goals and reduce greenhouse gas emissions.
Media Contacts
Related News