National Grid Receives Approval for Phase III Electric Vehicle Proposal
Jan 12, 2023 - 9:30 AM
Categories: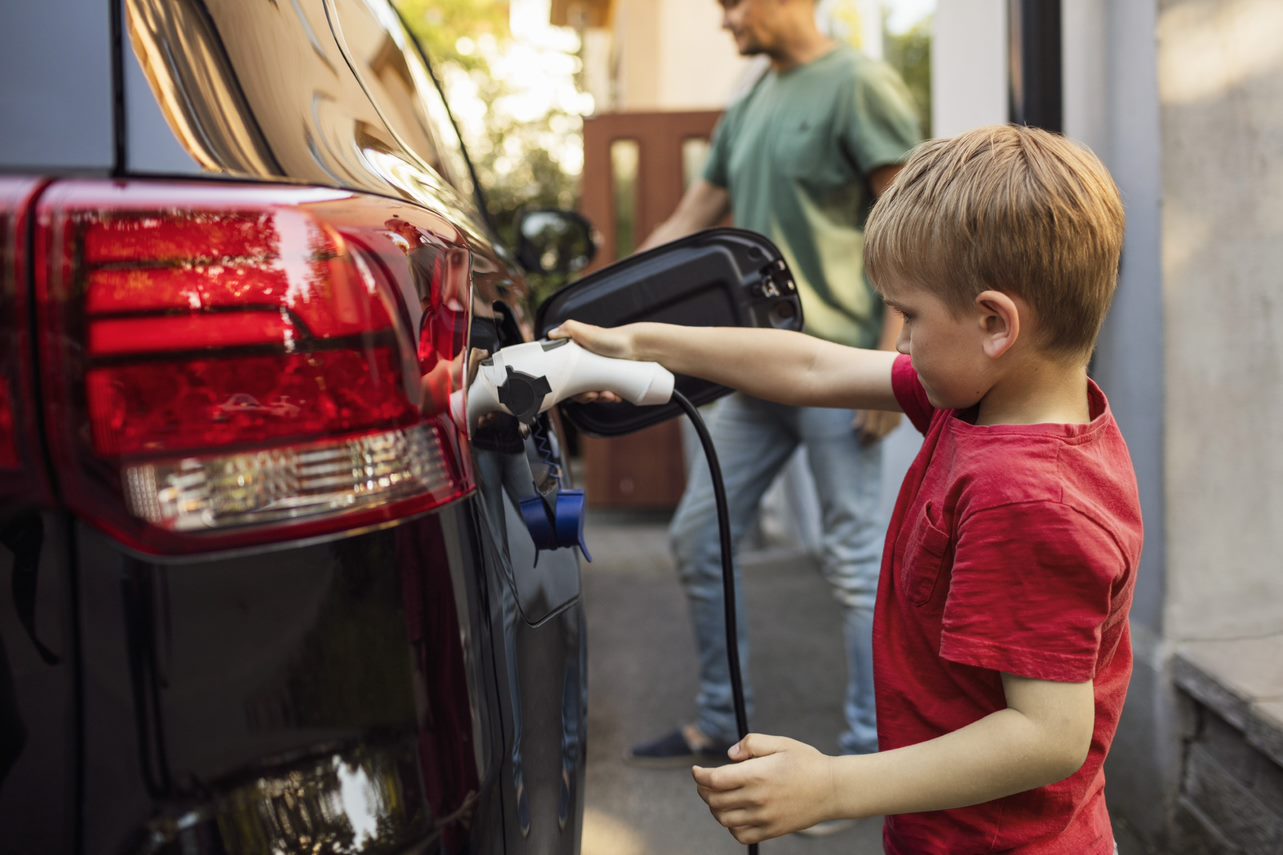 WALTHAM, MA –The Massachusetts Department of Public Utilities recently approved National Grid's Phase III Electric Vehicle (EV) proposal, the largest and most comprehensive EV program ever filed by the company, supporting the Commonwealth's goals of achieving net zero emissions, accelerating transportation electrification throughout Massachusetts, and providing customers with more charging options. This approval is among the first of its kind in the Northeast and will provide extensive EV infrastructure (Make Ready) through incentives and programs for residential, fleet, public, and workplace customers.
"With this approval, we aim to enable up to 32,000 additional charging ports to support the vehicle charging needs of all our customers and the communities we serve—including targeted components for low-income households and environmental justice communities," said Jake Navarro, Director, Clean Transportation Products, National Grid. "We know there remains more to do, including long-term investments in our electric infrastructure, but this is a significant step as we increase awareness, accessibility, and affordability to ensure the benefits of clean transportation are available to all."
Highlights of the Program offerings include:
Residential incentives to support at-home electrical upgrades, EV charger installations, and off-peak charging.
Public and Workplace EV charger incentives to enable widespread access to charging across communities and the Commonwealth.
Fleet offerings to assist with installing EV chargers and electrifying fleet vehicles, including light-, medium- and heavy-duty.
Demand Charge Alternative Program to reduce the operating costs of fast chargers and help accelerate charger deployment in underserved locations.
Transportation is the largest contributing sector to greenhouse gas emissions in the Commonwealth (42% as of 2017). Under the Massachusetts Clean Energy and Climate Plan the Commonwealth aims to have 200,000 EVs on the road by 2025 and 900,000 EVs by 2030.
The number of charging stations that will be built as a result of this approval is the right order of magnitude to accommodate the growth in EVs that we need and expect to see over the next four years," said Larry Chretien, Executive Director, Green Energy Consumers Alliance. "The rebate that will be offered to residential EV owners who install Level 2 charging units will also be helpful in both encouraging people to get an EV and to charge their cars off-peak."
The Phase III Programs build upon the Company's first two Phases by providing offerings to meet the diverse needs of all our customers, creating the infrastructure required to support statewide EV adoption—at the scale necessary to meet Massachusetts' EV targets—and helping to enable the Commonwealth's broader transition to a clean transportation future.
As the energy provider to over 2 million customers in Massachusetts, National Grid is committed to advancing clean energy solutions that further our commitment to environmental stewardship. We strongly support these goals and believe that all utilities play a critical part in meeting these ambitious goals.
About National Grid
National Grid (NYSE: NGG) is an electricity, natural gas, and clean energy delivery company serving more than 20 million people through our networks in New York and Massachusetts. National Grid is focused on building a smarter, stronger, cleaner energy future — transforming our networks with more reliable and resilient energy solutions to meet state climate goals and reduce greenhouse gas emissions.
Media Contacts
Related News