National Grid Ventures Names Sarah Salati New Chief Commercial Officer
Mar 28, 2023 - 9:00 AM
Categories: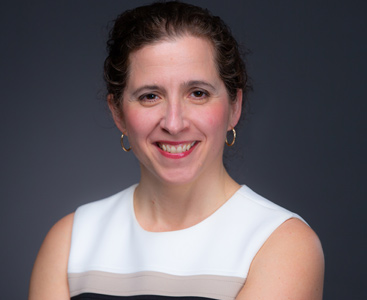 NEW YORK, NY – Sarah Salati joins the National Grid Ventures (NGV) US Northeast team as its new Chief Commercial Officer (CCO). Salati steps into the NGV role from the New York Power Authority (NYPA) where she served as the Executive Vice President and Chief Commercial Officer.
As the new CCO and member of the NGV leadership team, Salati will be responsible for developing new growth business opportunities for NGV including overseeing commercial development opportunities for its generation assets, and current and future partnerships in transmission including the existing New York Transco partnership. She will also lead the development of NGV Northeast business strategy and strategic stakeholder management.
While at NYPA, Salati's responsibilities included managing wholesale and retail commercial operations, including oversight of $2 billion in annual revenues from NYPA's power generating assets through wholesale energy trading and contracting. Salati also led NYPA's integrated customer solutions, comprised of customer-sited distributed energy resource advisory services, turn-key energy efficiency project implementation, digital building energy management services and electric vehicle charging infrastructure implementation. Additionally, she led NYPA's grid scale business development team focused on bulk transmission and storage projects. Her tenure at NYPA, built on her work at the AES Corporation where she held positions in the US and Europe in various commercial, strategic, operational and transformational roles.
Salati was also a strong advocate at NYPA for diversity, equity and inclusion, including as an executive sponsor of the first employee resource group (ERG) at NYPA, the "Women in Power" ERG.
"National Grid Ventures is at the forefront of supporting a clean energy transition for all - bringing significant clean energy projects to the Northeast like offshore wind, solar, storage, clean hydrogen and modernized transmission," said Sarah Salati. "I am excited to lead a team that will both progress these projects and connect additional renewables in the region. My career has always been about advancing an equitable energy future as effectively as possible. I look forward to working with my new colleagues and external stakeholders to accelerate this future."
About National Grid Ventures
National Grid Ventures (NGV) is the non-regulated division of National Grid plc, one of the largest investor-owned energy companies in the world. NGV operates outside of National Grid's core regulated businesses in the US and UK where it develops, operates and invests in energy projects, technologies and partnerships to accelerate the development of a clean energy future. NGV's diverse portfolio of low carbon and renewable energy businesses across the UK, Europe and US includes subsea electricity interconnectors, wind and solar power, and battery storage. For more information, visit https://www.nationalgrid.com/national-grid-ventures.
Media Contacts
Related News