National Grid to present 37th annual Jazz Fest in Syracuse
Mar 09, 2023 - 1:30 PM
Categories: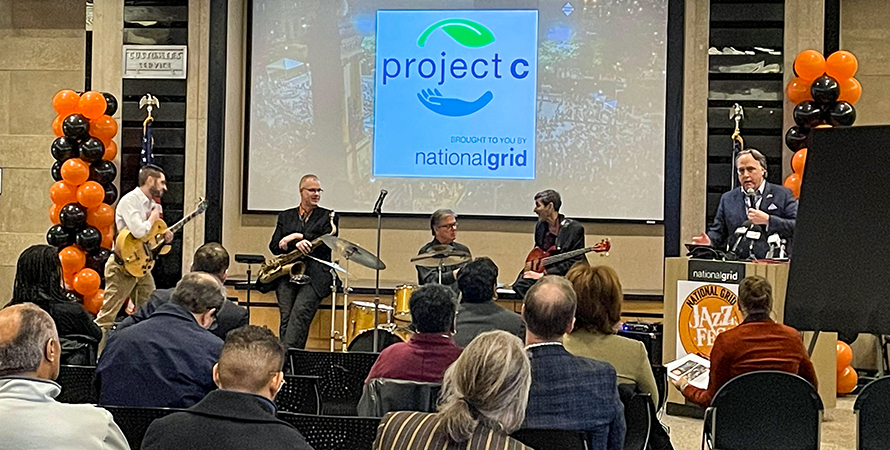 Celebrated musicians Herbie Hancock and Gladys Knight will headline the 2023 National Grid Jazz Fest, June 21 to 25, in Syracuse. National Grid's participation as the title sponsor, and the full lineup of musicians, were announced today at an event held at the company's Downtown Syracuse building.
National Grid Jazz Fest is the largest free jazz festival in the Northeastern U.S. and National Grid has been part of the event for more than 25 years.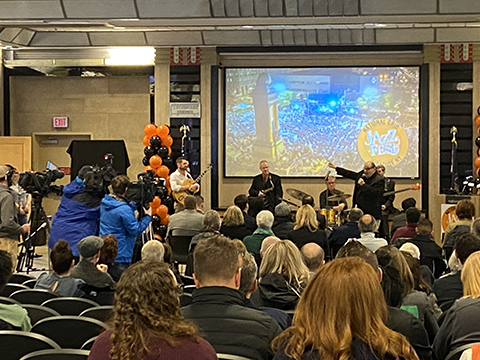 "The diversity of artists is reflective of the community in which we live," said Alberto Bianchetti, regional director of customer and community engagement for National Grid. "There isn't one type of jazz or jazz singer just as there isn't a typical Central New York. When you look out at a Jazz Fest crowd, you see a community of different ethnicities and experiences. The combined cultural heritage of this area is not unlike jazz music itself."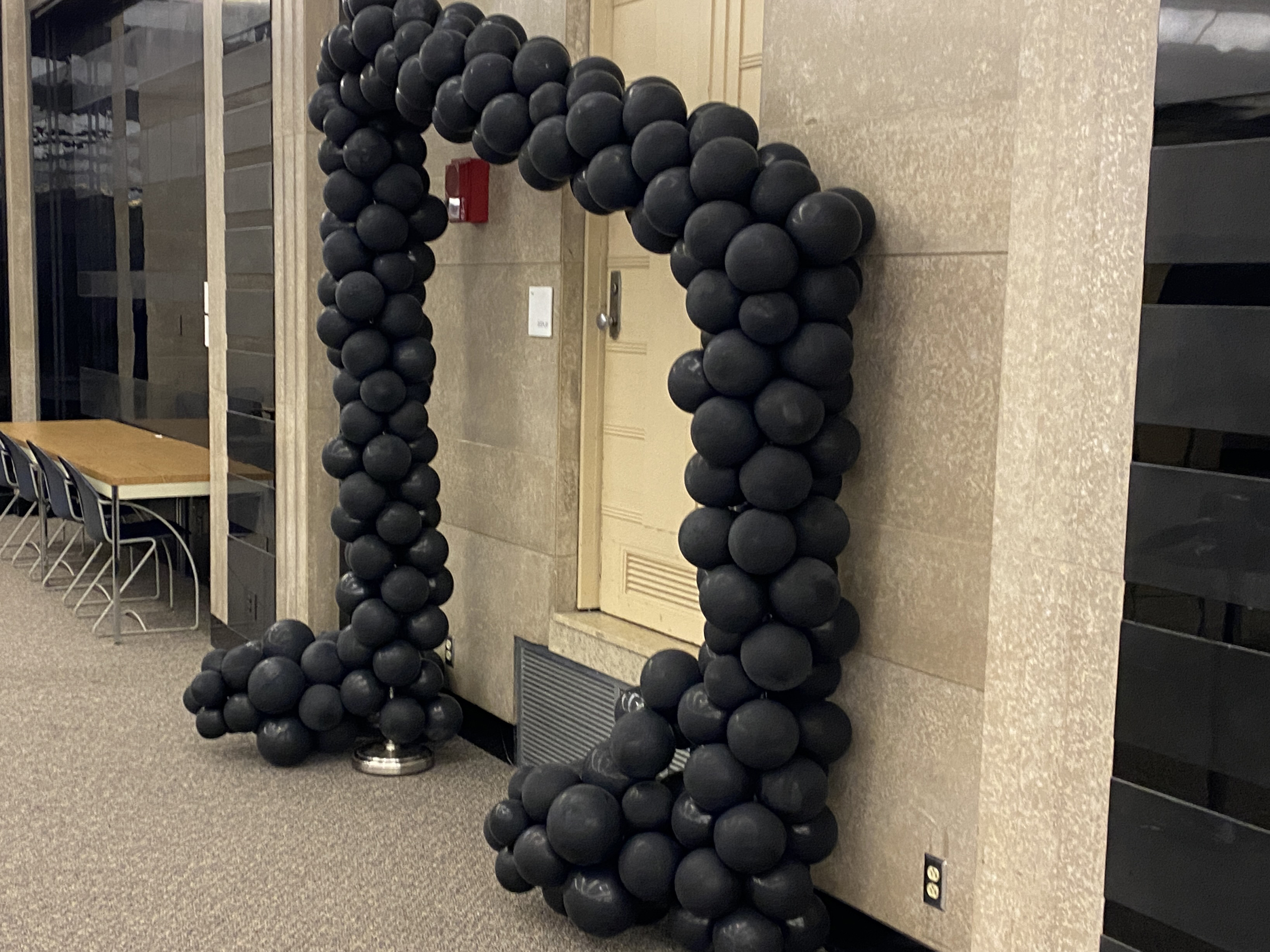 National Grid Jazz Fest kicks off on June 21 with jazz artists from Syracuse, or with a connection to the area, playing clubs, bars and restaurants throughout downtown. The festival moves to Hanover Square on June 22 with music from Harri Stojka & Acoustic Drive and Something Else. On June 23, the music shifts to Clinton Square for Scott Bradlee's Postmodern Jukebox, Tower of Power and Herbie Hancock. Gladys Knight highlights the June 24 lineup that includes Tuba Skinny, Spyro Gyra and Gladys Knight. The festival rounds out on June 25 at Syracuse University's Hendricks Chapel with a gospel concert and celebration featuring local and student-led ensembles.
Hancock is an Academy Award winner and 14-time Grammy-award winning artist. He pioneered the 70s era jazz sound that blended rock and funk, and is a highly-influential figure in contemporary jazz. Knight was the lead singer of Gladys Knight & The Pips, a legendary soul R&B group best known for the songs I Heard It Through The Grapevine, Best Thing That Ever Happened to Me, and Midnight Train to Georgia. Knight is a seven-time Grammy winner and a Kennedy Center honoree.
The event aligns with the priorities of Project C, the company's commitment to make lasting change in the communities where we work, live and play.
About National Grid
National Grid (NYSE: NGG) is an electricity, natural gas, and clean energy delivery company serving more than 20 million people through our networks in New York and Massachusetts. National Grid is focused on building a path to a more affordable, reliable clean energy future through our
fossil-free vision
. National Grid is transforming our electricity and natural gas networks with smarter, cleaner, and more resilient energy solutions to meet the goal of reducing greenhouse gas emissions.
Media Contacts
Related News