Charging Ahead: EV Make-Ready Program Designed for Commercial Customers 
Sep 01, 2021 - 6:45 PM
Categories: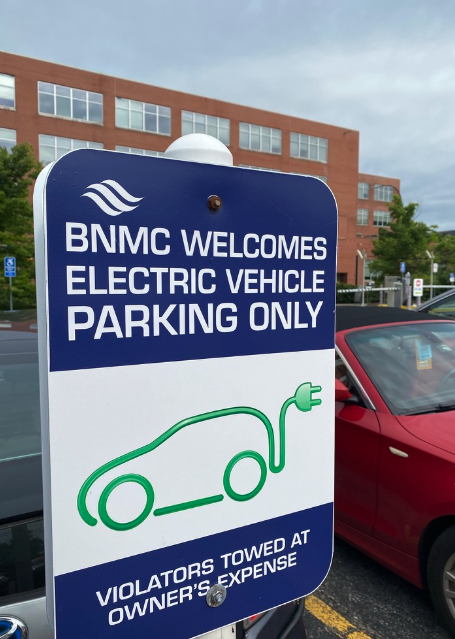 Through its EV Charging Station Make-Ready Program, National Grid is offering generous incentives to Upstate New York business customers who are adding electric vehicle charging stations for customers, employees, tenants and communities.

"Launched in 2020, our program provides eligible electricity business customers with up to 100 percent of the cost of charging station infrastructure, which connects the power source to the charging site," said Kate Carleo, National Grid's eastern New York EV Program Manager. "Our incentives to install 16,000 plugs statewide are available through 2025, and levels depend on a variety of factors including station location and accessibility."

Echoing New York's climate leadership commitment, National Grid's $143 million, make-ready program is among the country's largest and best-funded EV infrastructure programs that expands public charging options and encourages broad EV adoption.

Complementing the company's infrastructure-side incentives, New York State Energy Research Development Authority's (NYSERDA) Charge Ready NY program may provide rebates for installed charging ports plus other incentives. Between National Grid and NYSERDA, plus state and federal tax credits, opportunities exist for customers to greatly reduce costs related to EV station installations.
"Now is an ideal time to capitalize on the advantages of early adoption," said Whitney Skeans, the company's EV Program Manager for Western New York. "We're ready to assist customers who are interested in learning more and are encouraging businesses and communities across Upstate New York to take advantage of this funding while it's available."

For a limited time, qualified National Grid commercial electricity customers can install EV charging stations at little or no cost. More information is in this 90-second video.
"Customers who typically reach out to us are those who appreciate the importance of sustainability and building a clean energy future," said Tim Ferguson, the company's central New York EV Program Manager. "Companies that embrace EVs support their employee drivers and can increase sales by attracting more customers who shop longer while charging their cars."

For more information about the program visit: https://ngrid.com/takechargeuny or contact the following National Grid EV program managers:
About National Grid
About National Grid: National Grid (NYSE: NGG) is an electricity, natural gas, and clean energy delivery company serving more than 20 million people through our networks in New York, Massachusetts, and Rhode Island. National Grid is transforming our electricity and natural gas networks with smarter, cleaner, and more resilient energy solutions to meet the goal of reducing greenhouse gas emissions.
For more information, please visit our website, follow us on Twitter, watch us on YouTube, friend us on Facebook, and find our photos on Instagram.
Media Contacts
Related News