Inspiring Girls to Enter Pursue STEM Careers
Jan 06, 2022 - 10:45 AM
Categories: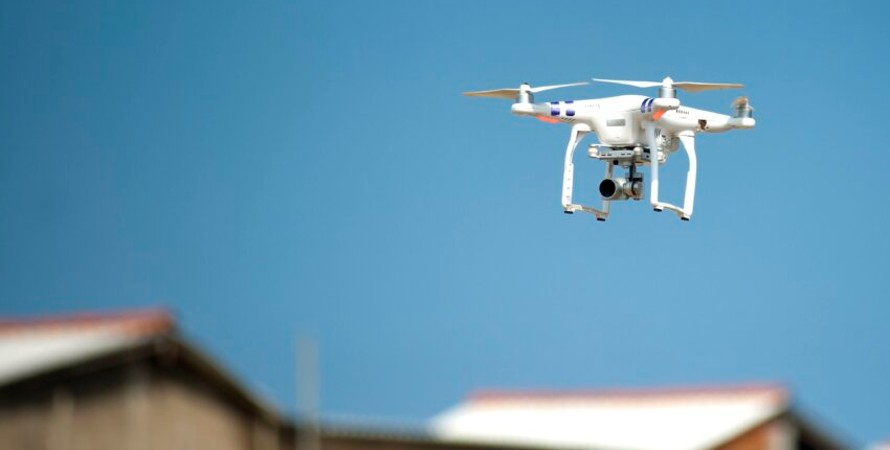 The earlier you expose children to topics in science, technology, engineering and math, the more likely they are to pursue careers in these emerging and lucrative fields. Developing the next generation of professionals to engineer the world's clean energy future is a priority for National Grid and a focus for its charitable giving.
Representatives from National Grid recently visited the
PGR Foundation in Syracuse
to announce a $6,000 donation to support The Road2Dreams Drone and Robotics initiative. Road2Dreams is a nine-month program for girls age 6 to 18 years old that introduces them to unmanned aircraft and basic robotic systems. Each student will build their own drone, apply principles of flight, learn coding and participate in competitions. In addition, participating girls will meet women in STEM-related careers and discuss the ethical and moral issues related to unmanned aircraft.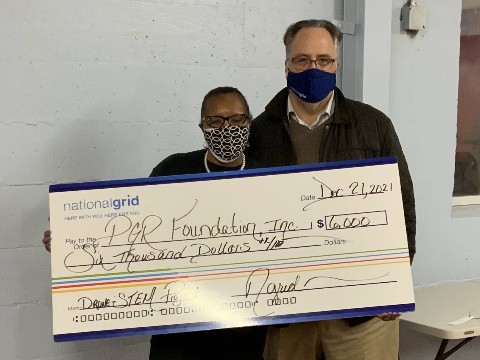 Debra McClendon-Boddie, founder and president of the PGR Foundation, accepts a donation from Alberto Bianchetti from National Grid.
"National Grid invests in programs such as Road2Dreams because they are catalysts to growing and diversifying our future workforce," said Alberto Bianchetti, regional director for Customer and Community Management for National Grid. "Women
hold less than one-third of jobs in STEM-related fields
and programs like this one will broaden the field to support the future needs of our local and global communities."
Workforce development, and neighborhood development and community engagement are two pillars of
National Grid's Project C initiative
, a reaffirmation of the company's commitment to the places its employees live and work.
"Project C strives to harness innovation to create a more equitable future for our communities and those we serve," Bianchetti said. "When we can use this power to inspire creativity and inquiry, we can create positive changes for generations to come."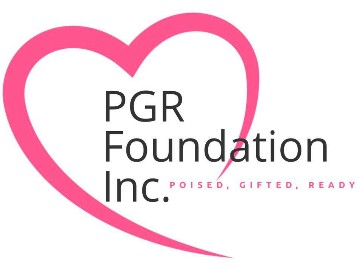 The
PGR Foundation
is a not-for-profit mentoring program that provides resources and mentorship for underserved girls for ages 6 to18 years old to inspire and empower them to recognize and develop their talents at an early age and to encourage them to use their gifts to contribute to society. The mentoring program builds their character to ensure they are "Poised, Gifted & Ready" for the world.
About National Grid
About National Grid: National Grid (NYSE: NGG) is an electricity, natural gas, and clean energy delivery company serving more than 20 million people through our networks in New York, Massachusetts, and Rhode Island. National Grid is transforming our electricity and natural gas networks with smarter, cleaner, and more resilient energy solutions to meet the goal of reducing greenhouse gas emissions.
For more information, please visit our website, follow us on Twitter, watch us on YouTube, friend us on Facebook, and find our photos on Instagram.
Media Contacts
Related News