It was a special day in NYC with a ticker-tape parade
Jul 16, 2021 - 3:30 PM
Categories: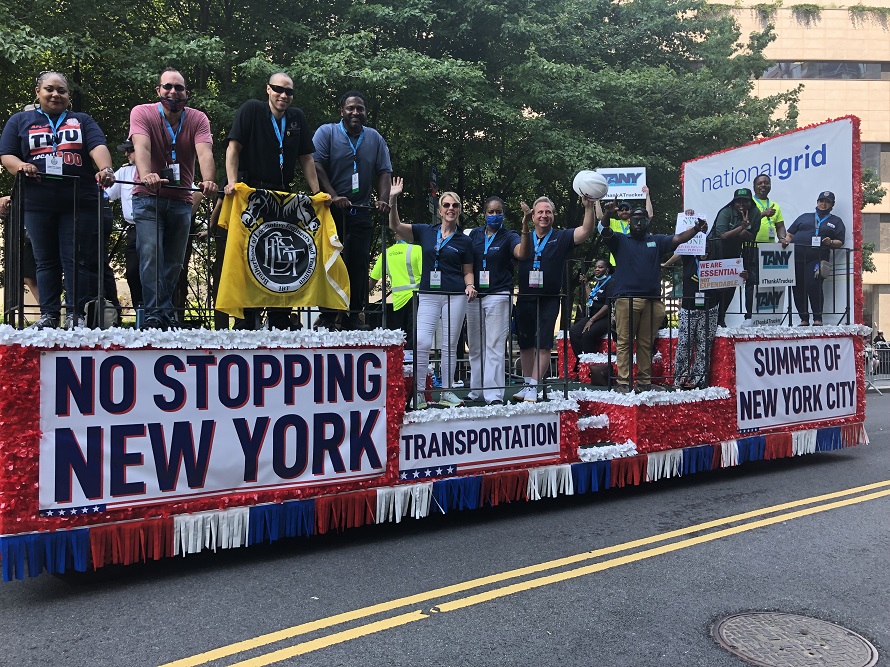 Wednesday, July 7, was a special day for National Grid employees recognized as essential workers who participated in the Canyon of Heroes ticker tape parade honoring and celebrating our hometown heroes. We marched side by side with over 2500 participants representing over 260 groups of essential workers. Workers from healthcare, education, transportation, and utilities were recognized for remaining on the front line to serve our communities.
"National Grid employees showed incredible strength, courage and resiliency during the pandemic, adapting to the changes required to safely and reliably serve our customers," said Rudy Wynter, President, National Grid New York. "As the new president of our New York business, I'm very proud of our employees who went the extra mile providing food and essential care items to support our neighbors and other first responders in the communities we serve. I'm grateful for all essential workers who kept this great City running despite the unprecedented challenges."
Our sponsored float included transportation workers who tirelessly kept NYC moving which included our own employees representing Local 10, Local 3, Local 100 and Corporate Affairs.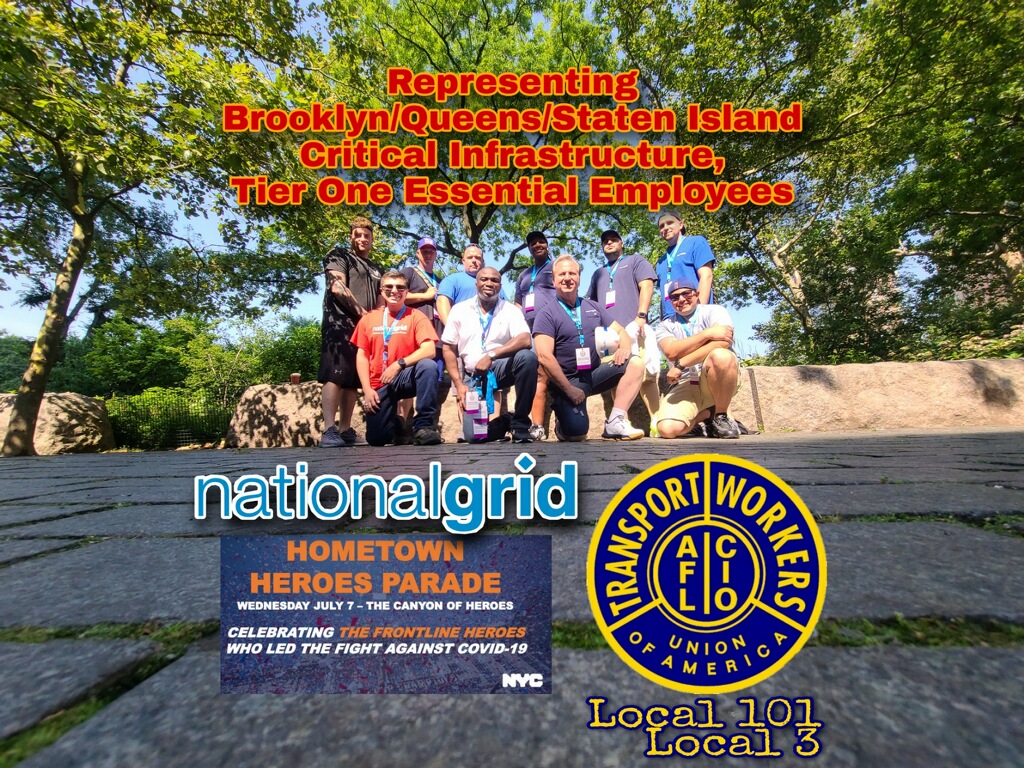 It was also a great day to connect with leaders in our communities such as Councilmember Matheu Eugene, Councilman Brad Launders (soon to be Comptroller of NYC), God Squad's Pastor Monrose, Andrew Riggie, Head of NYC Restaurant Association and Senator Chuck Schumer which provided us the opportunity to march in unison in support of our frontline workers.
Watch the CBS news coverage here. (National Grid float can be seen at ~1:30 on the video timeline).
About National Grid
About National Grid: National Grid (NYSE: NGG) is an electricity, natural gas, and clean energy delivery company serving more than 20 million people through our networks in New York, Massachusetts, and Rhode Island. National Grid is transforming our electricity and natural gas networks with smarter, cleaner, and more resilient energy solutions to meet the goal of reducing greenhouse gas emissions.
For more information, please visit our website, follow us on Twitter, watch us on YouTube, friend us on Facebook, and find our photos on Instagram.
Media Contacts
Related News