National Grid Boosts Staten Island Charter Schools with $500,000 in Economic Development Grants
Nov 08, 2023 - 8:00 AM
Categories: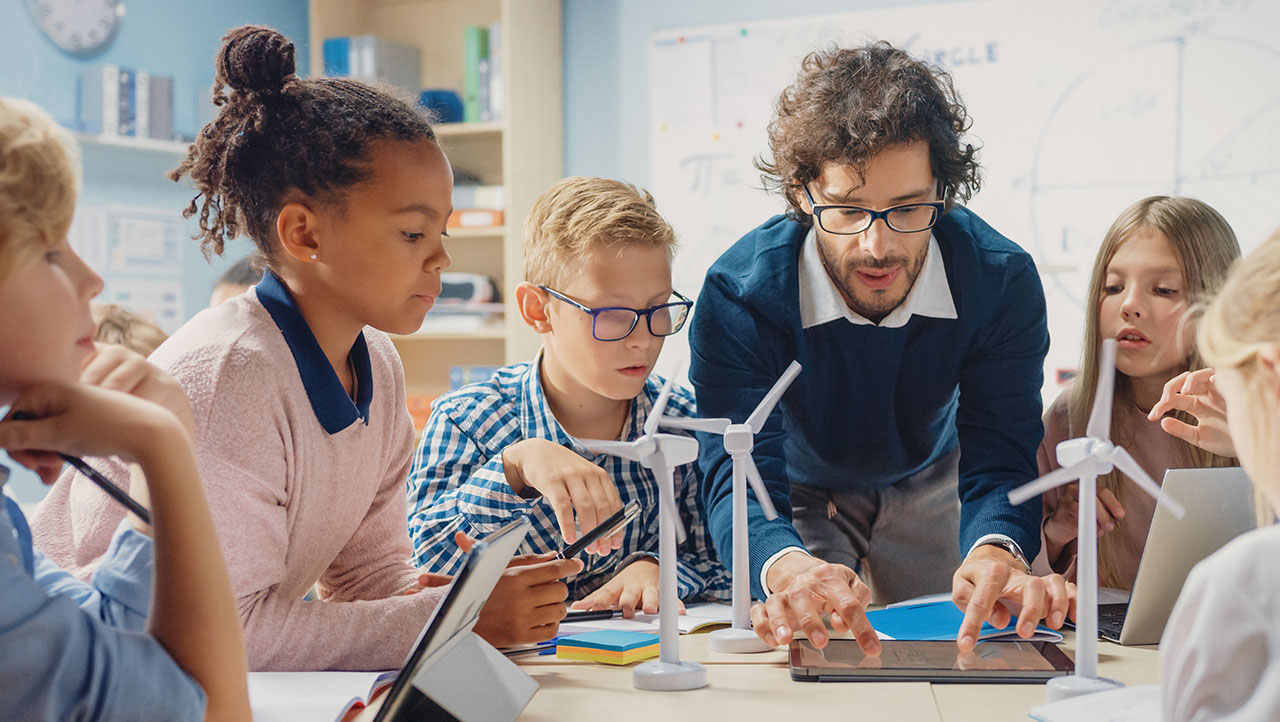 Staten Island, NY – National Grid has awarded $500,000 in economic development grants to Integration Charter Schools and New World Preparatory Charter School on Staten Island to support construction and renovation projects, including science labs, green spaces, and new technology.
National Grid's Economic Development grant programs are designed to bolster projects with both economic and social significance within the community. These initiatives prioritize job creation, capital investment, and neighborhood enhancement, aligned with the vision of a clean energy future by emphasizing sustainability. Integration Charter Schools (ICS) and New World Preparatory Charter School (NWP) will each receive a Cinderella grant in the amount of $250,000 for construction and renovation of the schools.
ICS a network of K-12 public schools in central Staten Island, is expanding its educational offerings at Richmond Prep Charter School, which offers a computer-science focused program for grades 6-12. This innovative project transforms a vacant Barnes and Nobles bookstore, expanding its learning environment, to include a music room, science lab, movement studio, doubling the current classroom space of their existing facility. Plans also include a rooftop outdoor play space, and the addition of multiple green spaces for students.
"We are able to expand an environment at Richmond Preparatory Charter School where every student, regardless of background or circumstance, has the opportunity to succeed thanks to the generosity and support of National Grid." Said Michael Caridi, Chairman of The ICS Foundation, Inc.
Also speaking to the positive impact of the support provided by National Grid, Sean-Thomas Harrell, CEO and President of ICS said, "I am deeply honored to accept the Cinderella grant from National Grid on behalf of Integration Charter Schools. This generous support will be the magic wand that transforms this building into the space where every child will want to come to learn. This grant lights the path towards a brighter future for our students and our community."

An Artist's rendering of ICS's expanded Richmond Prep Charter School expanded building.
NWP, serving grades K-8, is unifying its various locations into one consolidated campus in Richmond Terrace. This transformative project encompasses the renovation and expansion of existing academic buildings, resulting in 36 new classrooms, offices, a state-of-the-art cafeteria, science laboratories, dedicated spaces for performances and the arts, a Learning Center, playground and more. The facility will feature laptop charging stations to keep devices powered and ready to go for the students.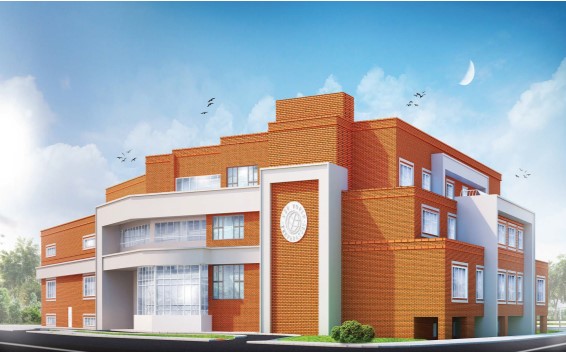 An artist's rendering of NWP's new consolidated Richmond Terrace campus.
Support for the economic development grant program has been met at all levels, of state and local leadership, from Staten Island officials:
"National Grid's dedication to our community shows through this generous support. I am so thrilled for the students at New World Preparatory Charter School who will benefit from this grant." – State Senator Jessica Scarcella-Spanton.
"The substantial grants awarded to Integration Charter Schools and New World Preparatory Charter School by National Grid represent a profound commitment to the educational fabric and future prosperity of Staten Island. Such support is not just an investment in the infrastructure of our schools, but a direct investment in our children's future and the community at large. These initiatives align perfectly with our mission to nurture a learning environment that is both innovative and inclusive. I am thrilled to see the transformation these projects will bring, fostering an enriched educational experience that prepares our young citizens for a bright and sustainable future. My heartfelt thanks go to National Grid for recognizing the potential of our schools and for powering progress right here in the 61st district." – State Assemblyman Charles D. Fall.
"Investing in Staten Island's students and schools is critical to creating new, meaningful economic development opportunities. Thank you to National Grid for recognizing our potential and committing $500,000 in grants to Integration Charter Schools & New World Preparatory Charter School." – State Assemblymember Sam Pirozzolo.
"We applaud National Grid for their valued contribution to our children's education. This welcome investment in the construction and renovation of ICS and NWP is important for enriching the education of their students. We are thankful for National Grid's support for expanding ICS and NWP's capacity to provide an enriching learning space for our youth." – Staten Island Borough President Vito Fossella.
"National Grid's significant investment in Staten Island schools is a game-changer. By supporting Integration Charter Schools and New World Preparatory Charter School, they're not just building classrooms—they're investing in our children's future. It's not just about buildings; it's about giving our children the best chance to do well. National Grid's commitment to education is clear and I am thankful for their commitment to improving schools on Staten Island." – City Councilwoman Kamillah Hanks.
"National Grid's investment in Staten Island's educational facilities is greatly appreciated. We're a growing borough, and they not only recognized the importance of state-of-the-art facilities and the need to offer every opportunity possible to our children, but they acted on it by actively funding these projects. We hope other companies will see Nat Grid's fulfilment of corporate social responsibility as an example, inspiration, and guideline by which to invest in the communities they do business in." – City Councilman David Carr.
"Thank you to National Grid for recognizing that Staten Island students deserve state-of-the-art education environments where they can learn and thrive. This grant will help ensure ICS and New World Prep students receive a high-quality education in computer science, life sciences, and the arts and can reach their full potential." – City Councilman Joseph C. Borelli.
In 2023, National Grid's Economic Development programs have awarded $1.5 million in funding, contributing to $12.8 million in capital investments, creating jobs in Staten Island, Brooklyn, Queens, and Long Island. Grant recipients include businesses, nonprofit organizations, local development corporations, universities, and industrial development agencies.
Commenting on this project and how it fits into the ongoing big picture commitment National Grid has to the community and customers across their service territory, Carol Decina, National Grid Regional Manager said, "National Grid is committed to nurturing the growth and vitality of the community. Together with ICS and NWP, National Grid is building a cleaner, stronger, better future for Staten Island."
For additional information about National Grid's economic development grants, please visit ShovelReady: Downstate Grant Programs.
About National Grid
National Grid (NYSE: NGG) is an electricity, natural gas, and clean energy delivery company serving more than 20 million people through our networks in New York and Massachusetts. National Grid is focused on building a smarter, stronger, cleaner energy future — transforming our networks with more reliable and resilient energy solutions to meet state climate goals and reduce greenhouse gas emissions.
Media Contacts
Related News