National Grid Earns Two EEI Awards for Massachusetts Emergency Response
Jun 15, 2023 - 11:00 AM
Categories: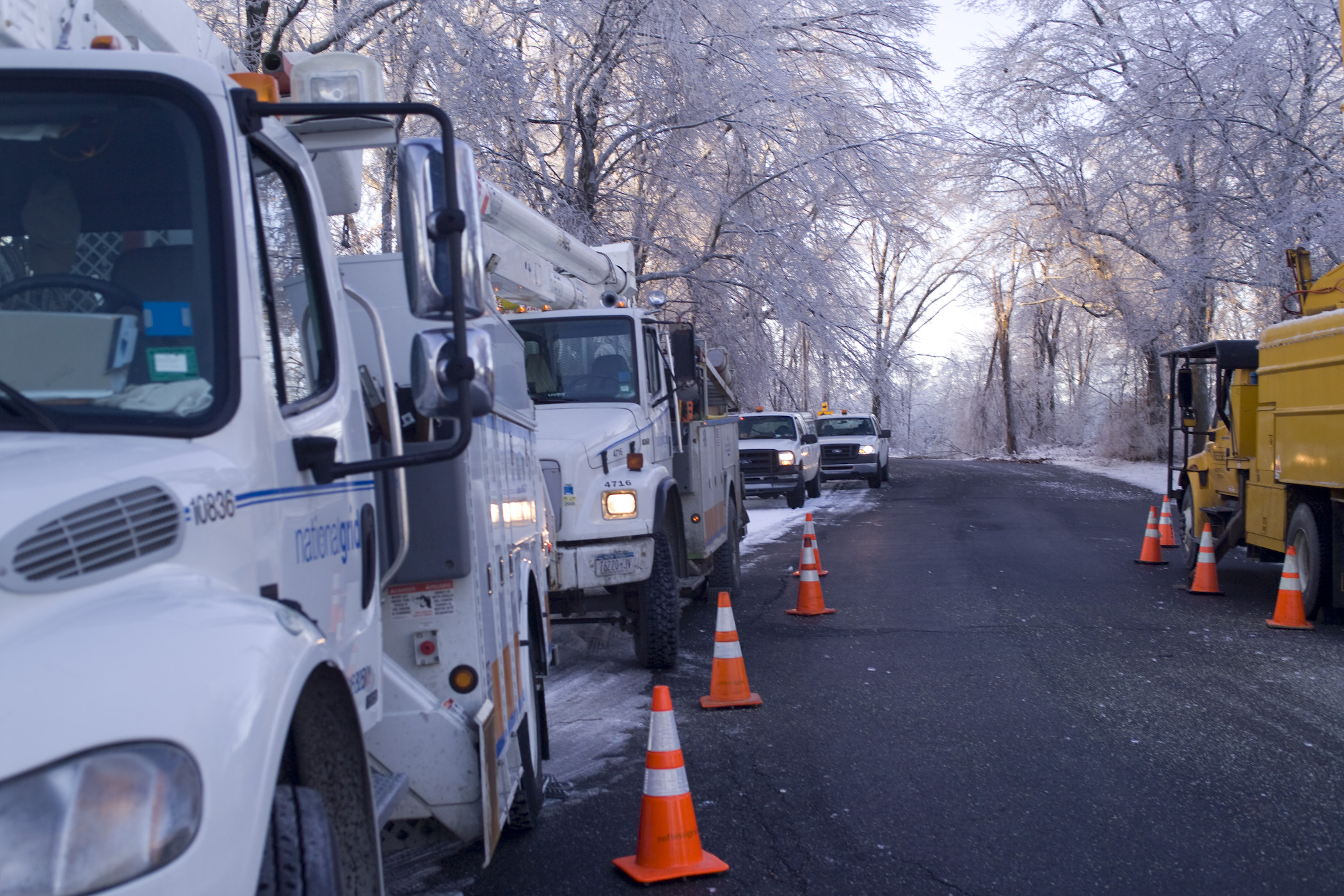 WALTHAM, MA - National Grid received two Edison Electric Institute Emergency Recovery and Response awards, recognizing the company's exceptional emergency storm response and subsequent restoration of electric service during multiple severe weather events in Massachusetts from 2022 to early 2023.
National Grid earned its first award for restoring service to more than 163,000 customers impacted by a multi-day Christmas week "bomb cyclone." Described as one of the most impactful weather events in Massachusetts over the last five years with damaging peak wind gusts over 60 mph and heavy rains that brought coastal flooding, National Grid mobilized nearly 2,000 personnel to respond to the storm, removing downed wires, fallen trees, and other hazards in advance of restoring power. During the event, the crews replaced nearly two miles of distribution lines and 120 distribution poles, all while restoring power to 95% of affected customers in only 33 hours.
The second award was for the company's response to a three-day nor'easter in March that brought high winds and wet, heavy snow into the region, with some areas reaching totals above 30 inches of snow. To restore customers during this event, the company deployed more than 3,000 personnel and enlisted the help of crews from nine different states who worked around the clock to restore service to more than 100,000 customers.
"All of us at National Grid are immensely proud and honored to be receiving two EEI awards for our excellence in storm response and restoration efforts in Massachusetts," said Bill Malee, Vice President of Emergency Planning National Grid. "This recognition highlights our company's commitment and unwavering dedication to providing safe and reliable electric service to our Massachusetts customers and communities, even during the most challenging conditions."
Presented to EEI member companies twice a year, the Emergency Response Awards recognize recovery and assistance efforts of electric companies following service disruptions caused by extreme weather or other natural events. The winners were chosen by a panel of judges following an international nomination process, and the awards were presented this week during EEI's Board of Directors and CEO meeting held in conjunction with EEI 2023. Since 2002, National Grid has earned 48 Emergency Response Awards from EEI.
"Ensuring the safety of our customers, communities, and crews is our industry's top priority. Safety is especially critical during severe storms and extreme weather events, such as hurricanes, tornadoes, and winter storms," said EEI President and CEO Tom Kuhn. "I commend National Grid's commitment to restoring service for its customers safely and efficiently under challenging conditions. National Grid and its storm response team are extremely deserving of this national recognition, and I am honored to present them with these well-earned recovery awards."
About National Grid
National Grid (NYSE: NGG) is an electricity, natural gas, and clean energy delivery company serving more than 20 million people through our networks in New York and Massachusetts. National Grid is focused on building a path to a more affordable, reliable clean energy future through our
fossil-free vision
. National Grid is transforming our electricity and natural gas networks with smarter, cleaner, and more resilient energy solutions to meet the goal of reducing greenhouse gas emissions.
Media Contacts
Related News