National Grid Expands "Grid for Good" Program in Massachusetts with Major Volunteer Effort
May 18, 2023 - 9:00 AM
Categories: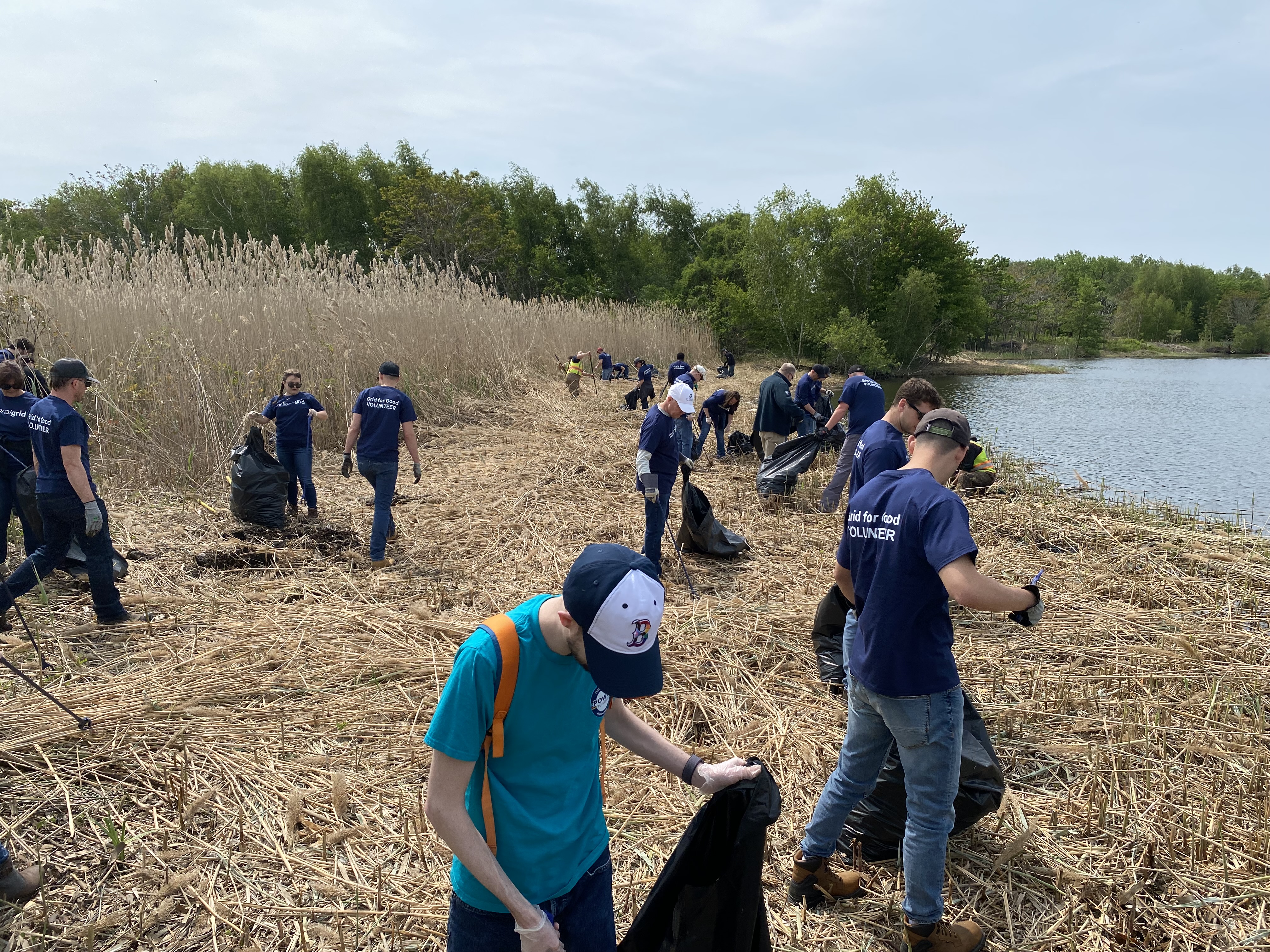 WALTHAM, MA - National Grid employees have spent recent weeks fanned out across Massachusetts, supporting the company's expanded "Grid for Good" volunteer and giving program.
The recent volunteer events are the latest efforts to donate more than 14,000 hours of employee time to support our communities, customers, and the Commonwealth.
"The nearly 2 million customers we serve living in over 230 cities and towns across Massachusetts are at the heart of everything we do at National Grid," said Stephen Woerner, president of National Grid, New England. "We know we have a responsibility to support these communities, which is why we're empowering our more than 6,200 employees to do good in the places they live and work. We've redoubled our commitment this year to Grid for Good to contribute to real and positive change."
National Grid teams have continued to show up in and for their communities this month. In Uxbridge, more than 300 National Grid employees gathered at Arrowhead Acres, a function facility, to assemble bikes that are being donated to the Boys & Girls Club of Worcester. The bikes will be given to children ages 6–9 who do not have bikes and are affiliated with their program.
On Monday, in Everett, about 150 company employees gathered at Rivergreen Park to participate in a clean-up along the banks of the Malden River. National Grid volunteers, along with the Friends of the Malden River, filled hundreds of industrial bags with trash, removed invasive species along the waterfront, planted trees, landscaped gathering spaces, and more.
On Friday, 100 National Grid volunteers will meet at Reggie Lewis Track & Athletic Center to help 1,200 students from grades 5-12 apply the principles of STEM (Science, Technology, Engineering, and Mathematics) to solve everyday problems.
Similar volunteer events will occur throughout May and the year.
Next week, National Grid teams will volunteer at the Middlesex Fells Reservation in Stoneham, the New England Botanical Garden at Tower Hill in Boylston, Camp Welch in Fall River, the Community Harvest Program, and more.
National Grid has a companywide commitment to 500,000 employee volunteer hours by 2030, outlined in its Responsible Business Charter.
Grid for Good establishes a framework for National Grid's social responsibility priorities in Massachusetts, focusing on three pillars: (1) workforce development and STEM education, (2) economic opportunity and social justice, and (3) clean energy and sustainability; all underpinned by an expansive volunteer program. In addition to Grid for Good in Massachusetts, the company launched a strategic workforce development program earlier this year, which provides education, training, and development opportunities for young people and adult learners from underrepresented communities throughout the Commonwealth in partnership with thirteen academic and community-based organizations.
About National Grid
National Grid (NYSE: NGG) is an electricity, natural gas, and clean energy delivery company serving more than 20 million people through our networks in New York and Massachusetts. National Grid is focused on building a path to a more affordable, reliable clean energy future through our
fossil-free vision
. National Grid is transforming our electricity and natural gas networks with smarter, cleaner, and more resilient energy solutions to meet the goal of reducing greenhouse gas emissions.
Media Contacts
Related News