National Grid grant helps Liberty Hall Cathedral of Praise in Canarsie
Jan 12, 2022 - 2:30 PM
Categories: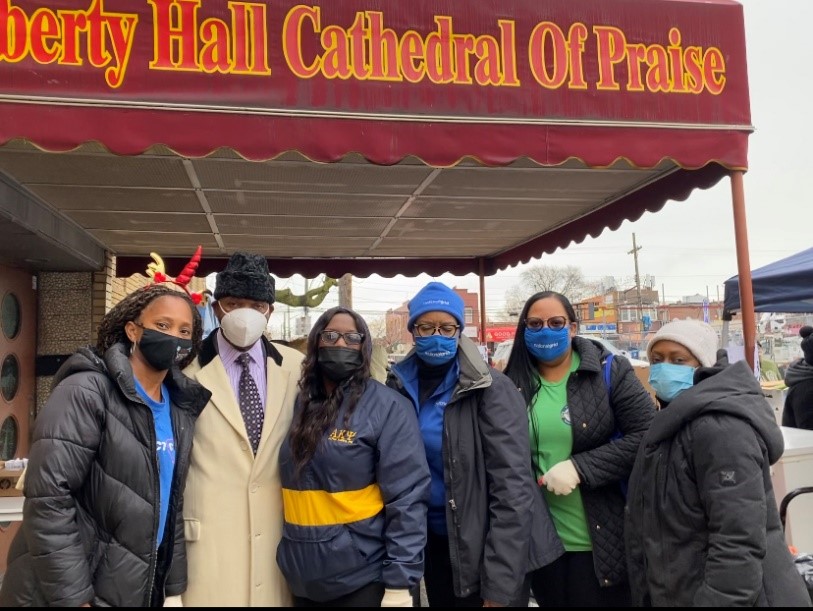 (Pictured are Bishop Herbert Scott - second from left - and Kamara Clarke - far right - with National Grid volunteers Terry Yarde, Asiyah Piper, Renee Mc Clure, and Christalle Combie during a holiday community service event where food, coats, and toys were distributed to families in need.)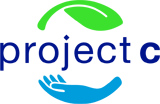 National Grid awarded a $4,500 grant to Liberty Hall Cathedral of Praise's community outreach program through the company's Project C Neighborhood Development and Community Engagement initiative that supports organizations serving local communities.
Liberty Hall Cathedral of Praise located in Brooklyn's Canarsie neighborhood, is a faith-based organization actively working to serve the community with a food pantry, and community outreach programs.
Part of the grant was used for Liberty Hall Cathedral of Praise's Christmas event where National Grid volunteers helped distribute food, coats, and toys to community residents in need. National Grid also donated 200 tote bags and winter hats.
The grant will also support the organization's food pantry, helping to feed over 500 families on a weekly basis with fresh vegetables, dairy products, and nonperishable items.
"Many residents in our communities are still struggling with food insecurity during this ongoing pandemic," said Terry Yarde, New York City Customer & Community manager for National Grid. "Providing relief with a grant to Liberty Hall Cathedral of Praise and offering our volunteer efforts makes us proud to be part of the efforts in helping those in need."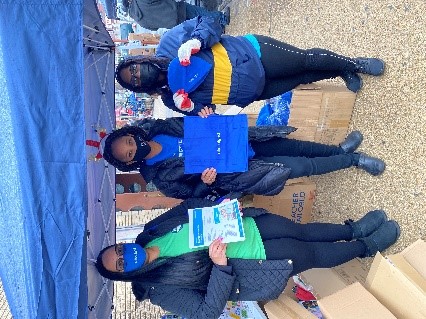 Project C is National Grid's community commitment to connect communities to clean and sustainable energy; care for neighborhoods and their revitalization; compassionately address the challenges customers face, including environmental justice and social equity; create the workforce that will help build New York's clean energy delivery system; collaborate with customers, community partners, stakeholders and so many others to deliver the clean, fair, resilient and affordable energy future.
(National Grid volunteers Christalle Combie, Terry Yarde, and Asiyah Piper provide tote bags with information about National Grid's Energy Affordability Program and a winter hat.)
About National Grid
About National Grid: National Grid (NYSE: NGG) is an electricity, natural gas, and clean energy delivery company serving more than 20 million people through our networks in New York, Massachusetts, and Rhode Island. National Grid is transforming our electricity and natural gas networks with smarter, cleaner, and more resilient energy solutions to meet the goal of reducing greenhouse gas emissions.
For more information, please visit our website, follow us on Twitter, watch us on YouTube, friend us on Facebook, and find our photos on Instagram.
Media Contacts
Related News