They're Driving Towards a Clean Energy Future
May 10, 2022 - 1:00 PM
Categories: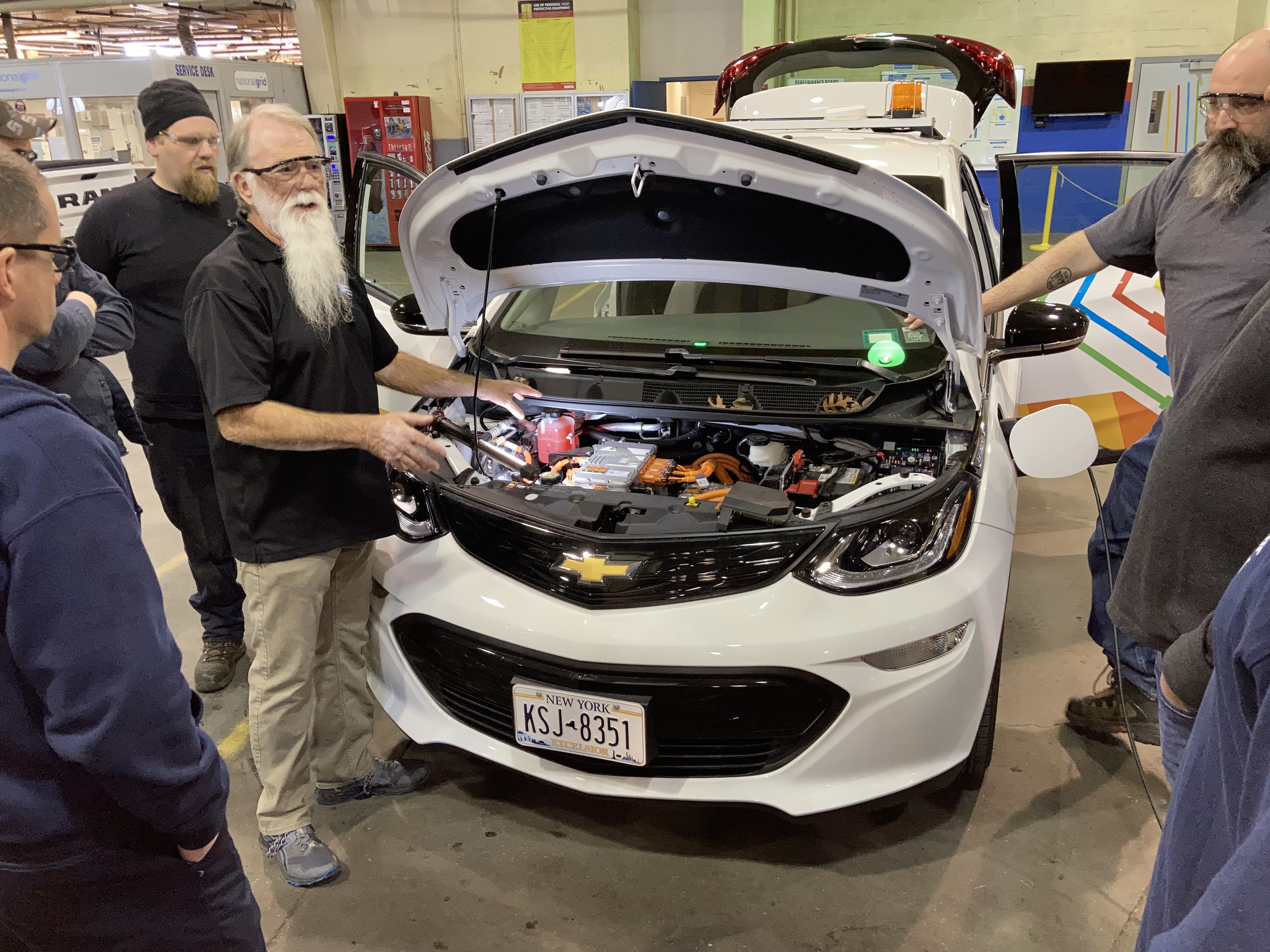 (Photo: National Grid contracted GM Instructor Paul Oblad introduces National Grid employees to the inner mechanics of an electric vehicle)
A big component of the company's net zero vision is to replace 100 percent of National Grid's light-duty vehicles of passenger cars, SUVs, pick-up trucks and vans with full electric vehicles by fiscal year 2030. This means we'll see a fleet of approximately 1,000 electric vehicles in New York and 600 in New England in about eight years. But to ensure these new vehicles will be running in tip-top shape to serve our customers and communities, the company has made an investment in the first wave of training to 16 fleet technicians.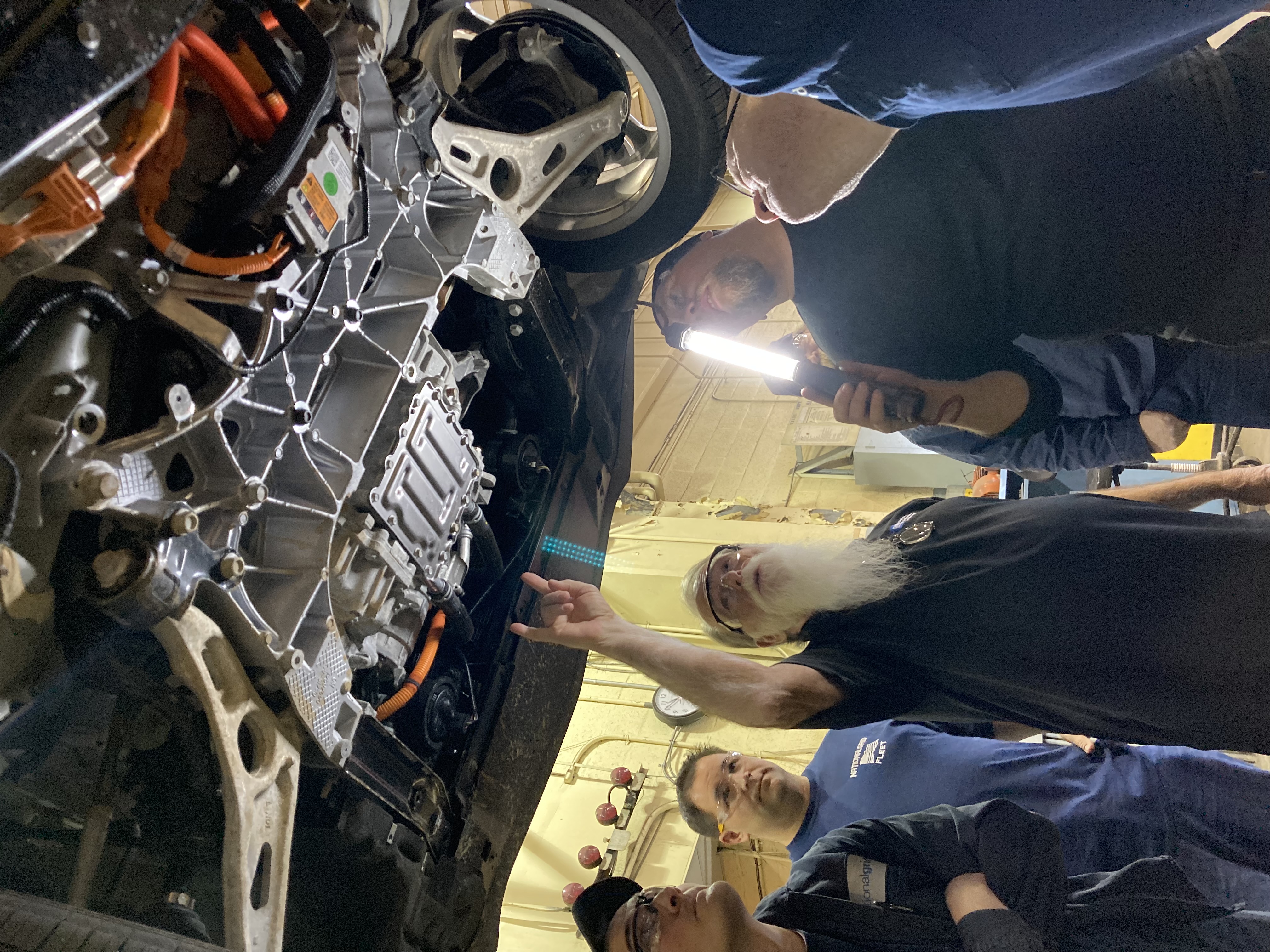 "It's great to see the company's commitment to workforce development in action," said Kerry Martin, National Grid's Corporate Fleet Sustainability Specialist. "We have an enthusiastic and motivated bunch of technicians who have a new set of skills. They know they will play a part in reducing our carbon footprint and help shape the future of clean energy."
The 16 technicians are members of IBEW Local 1049 and TWU Local 101. To start off, the technicians had to complete 13 hours of on-line coursework before they even saw a vehicle. Then came the in-person training, which took place in the Hicksville, Long Island fleet garage, focusing on safety when working on high-voltage EV systems and distribution to the battery and other critical components, electric drive motors and heat management.
As with all vehicles in the fleet, National Grid's technicians will continue to be trained on new vehicles as they arrive.
About National Grid
About National Grid: National Grid (NYSE: NGG) is an electricity, natural gas, and clean energy delivery company serving more than 20 million people through our networks in New York, Massachusetts, and Rhode Island. National Grid is transforming our electricity and natural gas networks with smarter, cleaner, and more resilient energy solutions to meet the goal of reducing greenhouse gas emissions.
For more information, please visit our website, follow us on Twitter, watch us on YouTube, friend us on Facebook, and find our photos on Instagram.
Media Contacts
Related News