NYC and Long Island consumers await decision on the future of natural gas in downstate New York
Aug 08, 2019
Permit approvals required by New York and New Jersey for the Northeast Supply Enhancement Project (NESE) still pending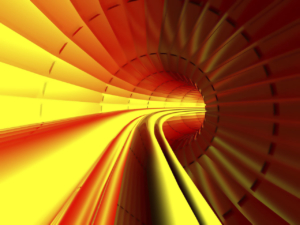 MELVILLE, N.Y. and BROOKLYN, N.Y. – National Grid's gas supply in downstate New York, which enables the company to provide service during the coldest months of the year, has reached full capacity. To serve new customers and meet increases in demand, the company must access additional supplies of natural gas. The Northeast Supply Enhancement Project (NESE) being developed by Williams is designed to provide the additional capacity required for new gas service load requests in Brooklyn, Queens and Long Island.
"Our ability to provide this additional gas supply depends on New York State and New Jersey's approval of NESE," says John Bruckner, President National Grid New York. "Without approval of all permits, requests for additional load simply can't be processed. To add additional service without NESE would pose a risk to the operational integrity of our system and compromise natural gas use for our existing 1.8 million customers in New York City and on Long Island."
Since the beginning of 2019, National Grid has been actively communicating to stakeholders and applicants that without approval of all permits for this important energy project, requests for new or additional natural gas load simply can't be processed. And National Grid has shared load forecast data with New York State to be totally transparent on the operational need for this energy project. The State is also conducting an independent review of the regional gas supply shortage.
"As part of our outreach efforts, we've held an extensive series of stakeholder and customer meetings in New York and Long Island," adds Bruckner. "One particular challenge we've had is making it clear that without NESE, we simply cannot process any new requests for new or expanded natural gas service. To help get that message out to all consumers in our region, we've launched a radio campaign which will air in New York City and Long Island markets through August. "National Grid remains cautiously optimistic that NESE will be approved and in service in time for the winter of 2020 and is hopeful that the company will soon be able to resume processing requests for new gas service. To date, National Grid has not been able to process nearly 2,600 requests for natural gas service.
"Without NESE's approval, we will not be able to meet the natural gas needs for homeowners who want to convert to gas heat, businesses looking to expand or builders planning new construction projects," says Bruckner. "To be clear, the future of natural gas as a choice for consumers in this region ultimately rests with the decision makers in New York and New Jersey."