National Grid Economic Development Grants Support Seven Western New York Initiatives
Sep 16, 2020 - 9:00 AM
Categories: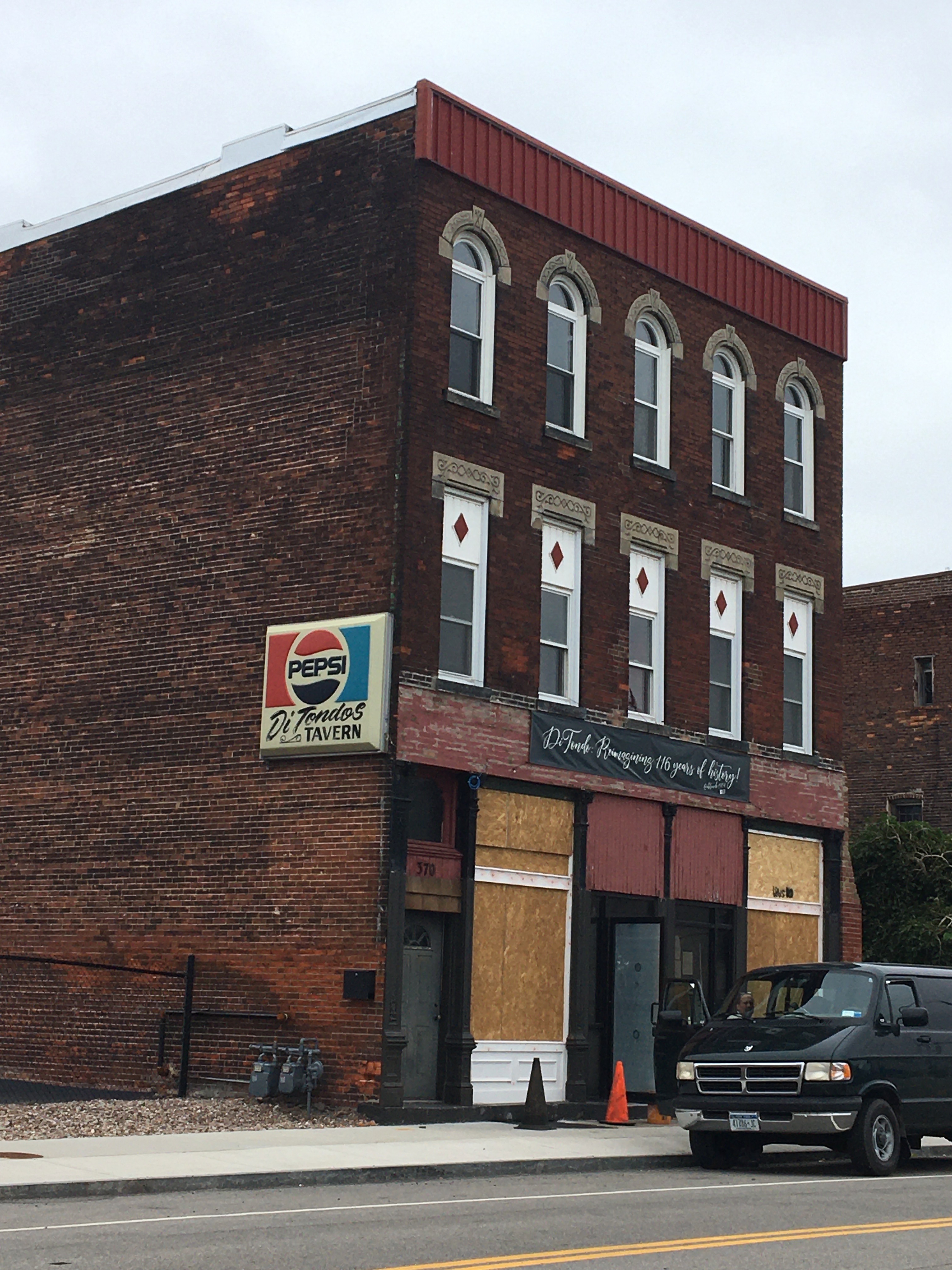 DiTondo's Restaurant
BUFFALO, N.Y. – National Grid has approved more than $760,000 in economic development grants to support a number of western New York initiatives designed to grow the regional economy. The funding was provided through the company's economic development program, which assists progressive-thinking customers who undertake projects that promote and boost economic activity, including remediating brownfields, restoring longtime vacant buildings, and upgrading and improving facilities.

"Our commitment to western New York is reaffirmed through our relationships with our customers, who can benefit from our grant programs because this funding can help them achieve their ambitious goals," said National Grid Regional Director Ken Kujawa. "We take pride in supporting growth across the region, and whether it's a small family-owned farm or a large industrial business, our full suite of economic development programs can suit a variety of needs."
The seven western New York projects and the corresponding grant programs that support them include:

Tonawanda Street projects boosted by nearly $400,000 in grants

The Projects: Two grants were approved for 31 Tonawanda Street LLC. The first grant is for up to $300,000 and will be used to offset a portion of multi-million-dollar remediation costs at 31 Tonawanda St., a 140,000 square-foot building that is being converted into a multi-use facility. The second grant, for $86,000, will be used to offset remediation costs of abandoned railway property at 150 Tonawanda St. Plans there also include debris removal and construction of a 17,000 square-foot storage facility.

Grant Program: Funding was made through National Grid's Brownfield Redevelopment program, which funds utility-related infrastructure improvements and other costs necessary to progress the redevelopment of a brownfield site or building.
North Tonawanda agribusiness expansion planned
The Project: Wheatfield Gardens specializes in sustainably-grown produce and is retrofitting its controlled climate, 12.5-acre greenhouse. The retrofit will allow Wheatfield Gardens to become a year-round regional supplier of lettuces, herbs and other greens to area retailers, schools and food service operators. To offset the customer's costs related to upgrading electricity service, which is part of the retrofit, National Grid approved a $170,000 grant.

Grant Program: Funding was made through National Grid's Electric Capital Investment Program, which offsets customer costs associated with electricity infrastructure upgrades needed as part of business expansion or new construction projects.

Family-owned restaurant to reopen
The Project: The popular, family-owned DiTondo's opened in 1904 and closed in 2018. Since closing, fourth-generation family ownership has developed a new menu and has a vision to reopen the restaurant, which for decades attracted customers from all over the region. Building owner DiTondo's LLC plans to convert the building, which dates to 1890 and has been vacant since it closed, to a mixed-use commercial project. National Grid approved a $50,000 grant to offset costs related to utility upgrades and new electricity service.
Grant Program: Funding for the project was provided through National Grid's Main Street Revitalization program, which is used to revitalize main streets and commercial corridors in villages, towns and cities within the company's service territory.


Industrial hub planned at former Bernzomatic Building
The Project: The former Bernzomatic factory in Medina has sat vacant since 2011. Dating to the 1940s, the site had been used to manufacture hand-held torches for soldering, brazing and welding. The building is being converted into a 160,000-square-foot industrial hub. National Grid approved a $55,000 economic development grant for B360 Holdings, which will be use the investment to offset some of the costs related to demolishing a portion of the building.

Grant Program: Funding for the project was made through National Grid's Brownfield Redevelopment program.

Two Amherst Street projects each receive $50,000 economic development grant
The Projects: National Grid approved two economic development grants for $50,000 that will offset electrical upgrades at two separate mixed-use renovation projects at longtime vacant buildings. The first grant was approved for Jackal Holdings of Bflo LLC, which plans to convert 436 Amherst St. into a 1,400-square-foot storefront with four housing units. A second $50,000 grant was approved for Mark Kubiniec, whose renovation of 516 Amherst St. calls for a 954-square-foot storefront and two housing units.

Grant Program: Funding for both projects was provided through National Grid's Main Street Revitalization program.
Since 2003, National Grid's 18 economic development programs have provided more than $100 million in assistance, helping to create or retain more than 50,000 jobs and supporting almost $10 billion in private and public investment across upstate New York. More information about National Grid's suite of programs is available at www.shovelready.com.
Additionally, National Grid provides economic development support during the pandemic through its streamlined Manufacturing Productivity Program. The program fast-tracks economic development requests to assist businesses that transitioned their facilities to produce critical medical equipment and supplies needed to fight COVID-19. The company also has committed resources and funding to assist families and customers who were impacted by the pandemic.
About National Grid
About National Grid: National Grid (NYSE: NGG) is an electricity, natural gas, and clean energy delivery company serving more than 20 million people through our networks in New York, Massachusetts, and Rhode Island. National Grid is transforming our electricity and natural gas networks with smarter, cleaner, and more resilient energy solutions to meet the goal of reducing greenhouse gas emissions.
For more information, please visit our website, follow us on Twitter, watch us on YouTube, friend us on Facebook, and find our photos on Instagram.
Media Contacts
Related News