National Grid Donates 33,500 Tubs of Sanitizing Wipes to Local Non-Profits in MA, NY and RI
May 06, 2021 - 11:30 AM
Categories: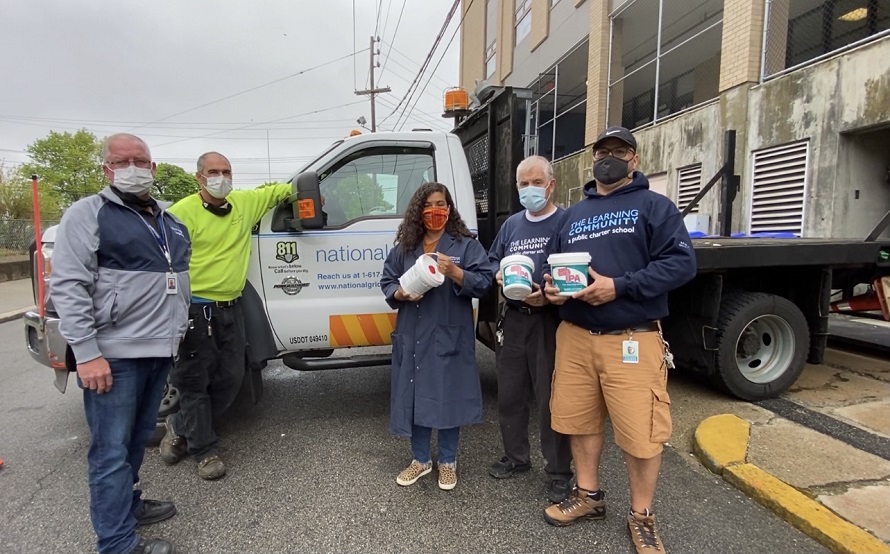 National Grid today announced the donation of more than 30,000 tubs of its surplus sanitizing wipes to over 60 non-profit organizations across Massachusetts, Rhode Island and New York.
"While COVID-19 cases are down and vaccinations are increasing, we know that every dollar these organizations can save on supplies can help direct resources toward their important mission," said Edward White, Vice President of Social Impact, National Grid. "We hope our surplus supply will help keep our community partners and those they serve safe and healthy as we navigate out of this pandemic together." Some of the organizations across New England and New York that have been selected to receive the donations include:
To see the full list of organizations, please click here.
About National Grid
About National Grid: National Grid (NYSE: NGG) is an electricity, natural gas, and clean energy delivery company serving more than 20 million people through our networks in New York, Massachusetts, and Rhode Island. National Grid is transforming our electricity and natural gas networks with smarter, cleaner, and more resilient energy solutions to meet the goal of reducing greenhouse gas emissions.
For more information, please visit our website, follow us on Twitter, watch us on YouTube, friend us on Facebook, and find our photos on Instagram.
Media Contacts
Related News