Company provides funds for local NAACP scholarship
Jul 15, 2021 - 10:30 AM
Categories: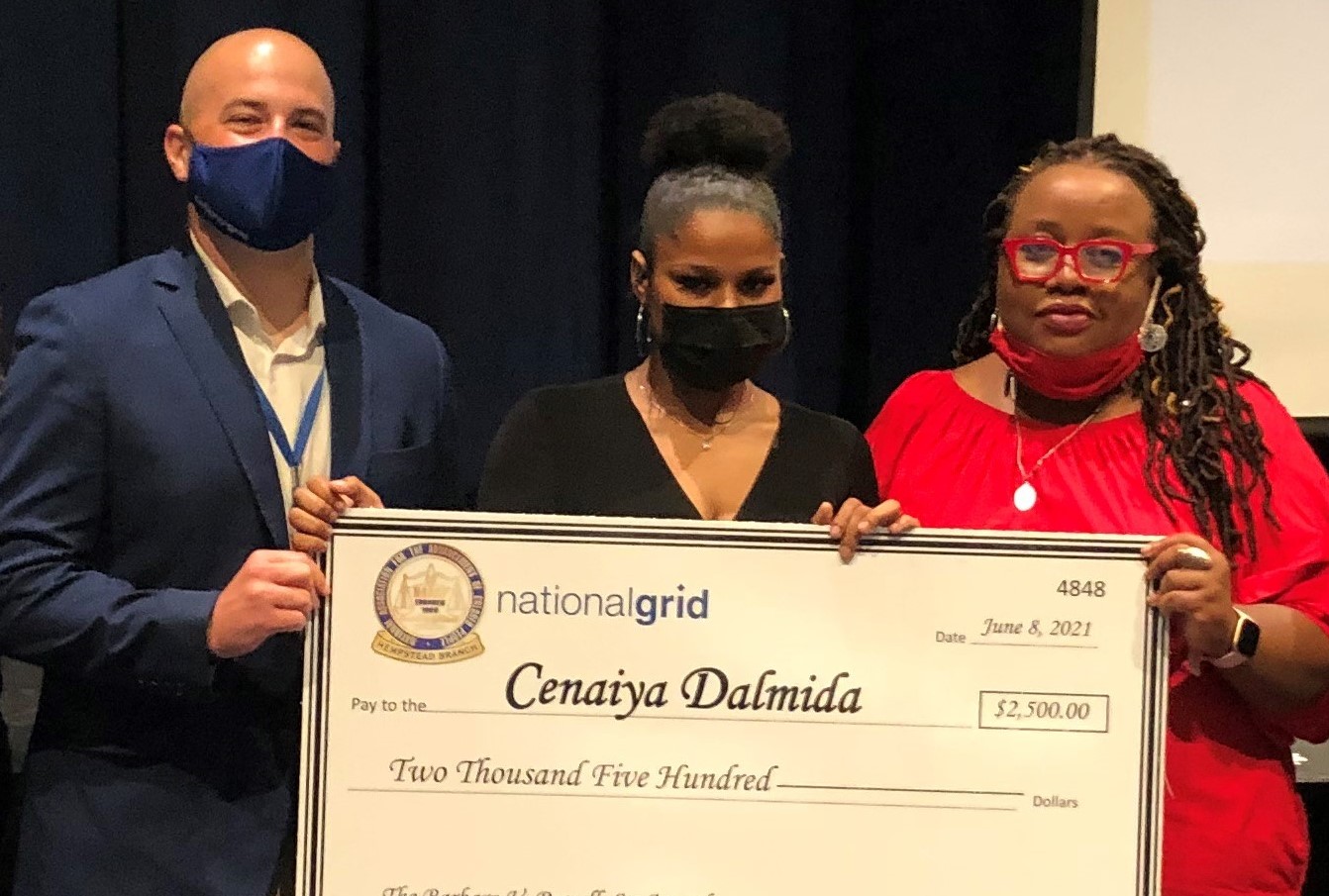 The late Barbara Powell would have been proud.
Powell was president of the Incorporated Village of Hempstead branch of the NAACP (the oldest on Long Island) from 1970-1996, and a fixture in the community. To honor her memory, the chapter provides a scholarship every year to an outstanding Hempstead High School student who will study at a historically black college or university.
National Grid funded this year's $2,500 scholarship, awarded to Cenaiya Dalmida, who will attend Clark Atlanta University. Presenting the award on June 9 was Rosanne Small-Morgan, our senior consumer advocate, who is also a Hempstead resident and board member of the Community Development Agency of Hempstead. Brian Sapp, our Nassau County government relations director, was also present at the ceremony.
"It was a wonderful honor for me to represent National Grid along with collaborating with the Incorporated Village of Hempstead branch of the NAACP to hand over this scholarship to such a worthy young lady like Cenaiya," said Rosanne. "I look forward to our company and the Village working together in the future to support the young people and worthy programs which will improve their educational opportunities and future goals."
"The Hempstead branch of the NAACP would like to thank National Grid for being so generous and supporting the education of our Hempstead students, especially our recipient, Cenaiya Dalmida," added Barbara Powell's daughter, also named Barbara. "We value our newly formed relationship immensely. As Malcom X said, 'education is the passport to the future, for tomorrow belongs to those who prepare for it today.' By investing in our students, we are making a tremendous impact on their future and the future success of our community."
National Grid also funded and will present next year's scholarship winner.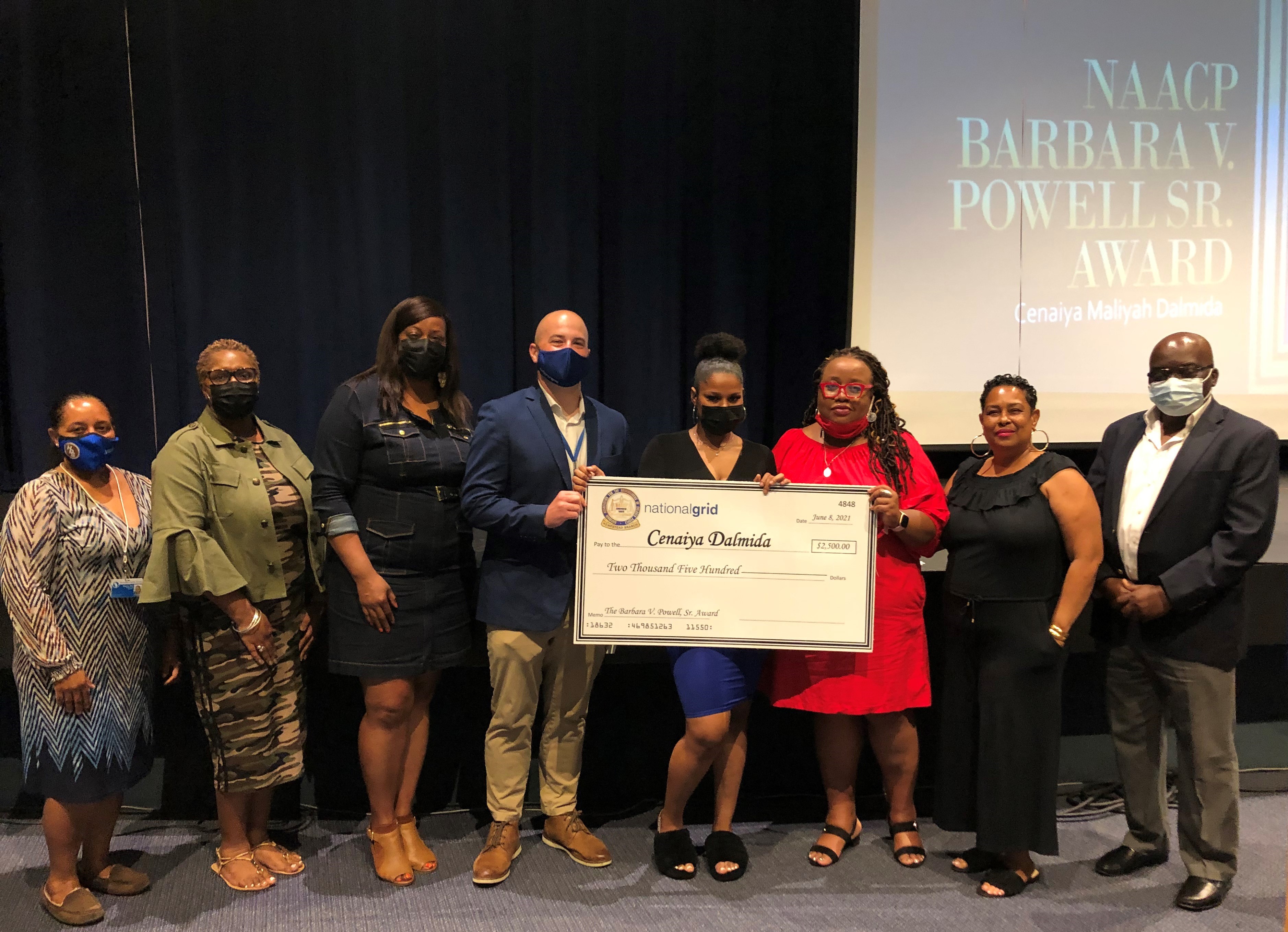 (Pictured l to r): Toni Ebron, NAACP; Bridget Pratt, NAACP; Regina Armstrong, Hempstead Superintendent of Schools; Brian Sapp, National Grid; Cenaiya Dalmida (recipient); Rosanne Small- Morgan, National Grid; Barbara Powell, President, Hempstead NAACP; Lucky Irowa, NAACP
About National Grid
National Grid (NYSE: NGG) is an electricity, natural gas, and clean energy delivery company serving more than 20 million people through our networks in New York and Massachusetts. National Grid is focused on building a smarter, stronger, cleaner energy future — transforming our networks with more reliable and resilient energy solutions to meet state climate goals and reduce greenhouse gas emissions.
Media Contacts
Related News