National Grid's Customer Support Program Helping Small Businesses During Challenging Times
Jul 05, 2023 - 9:45 AM
Categories: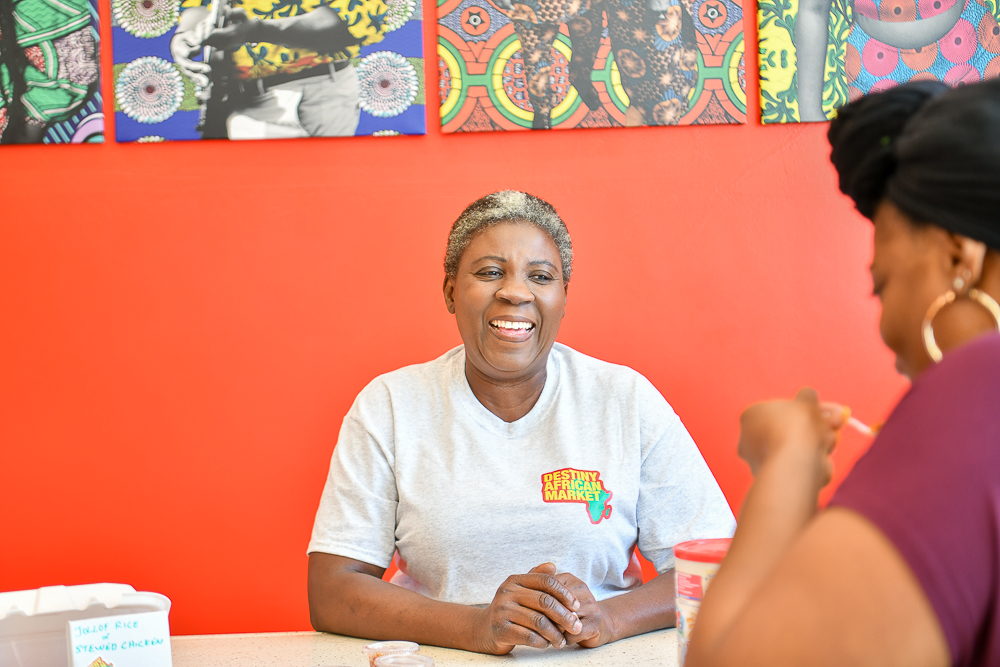 WALTHAM, MA - As small business customers struggled with high costs and inflation earlier this year, National Grid made an ongoing commitment to support their commercial customers, launching a program to provide grants to small businesses across Massachusetts.
In its kick-off last winter, National Grid partnered with four non-profit business organizations – the Black Economic Council of Massachusetts (BECMA), the Retailers Association of Massachusetts (RAM), the Massachusetts Restaurant Association, and the Worcester Chamber of Commerce – to distribute a total of $1 million in grants to small business customers.
The company continued that commitment in June by giving $800,000 total to eight different chambers of commerce across Massachusetts. The chambers then held individual application processes to distribute the grants to small business members who are National Grid customers. Combined, the winter and summer grant programs have provided $1,000 grants to 1,800 small businesses in the Commonwealth.
The grants have made a big difference. For three small business leaders who received grants through BECMA, National Grid's small business grant program has helped them navigate the challenges of operating a small business in turbulent economic times.
Destiny African Market & Variety Store - Randolph, MA
For Destiny African Market, food is their love language.
"We're an African grocery store offering the full African food experience through raw foods, ingredients, and specialty variety items," said Sola Ajao, owner of Destiny African Market & Variety Store. "The mission of our business is to create accessibility to African food by importing hard-to-find food products and satisfying the acquired tastes of Afro-Caribbeans in Massachusetts." However, "keeping up with bills (while) running a food business has high overhead costs."
For Sola, the small business grant gave her temporary relief to catch up on her bills and focus on Destiny's mission: creating accessibility to African food in the Massachusetts area.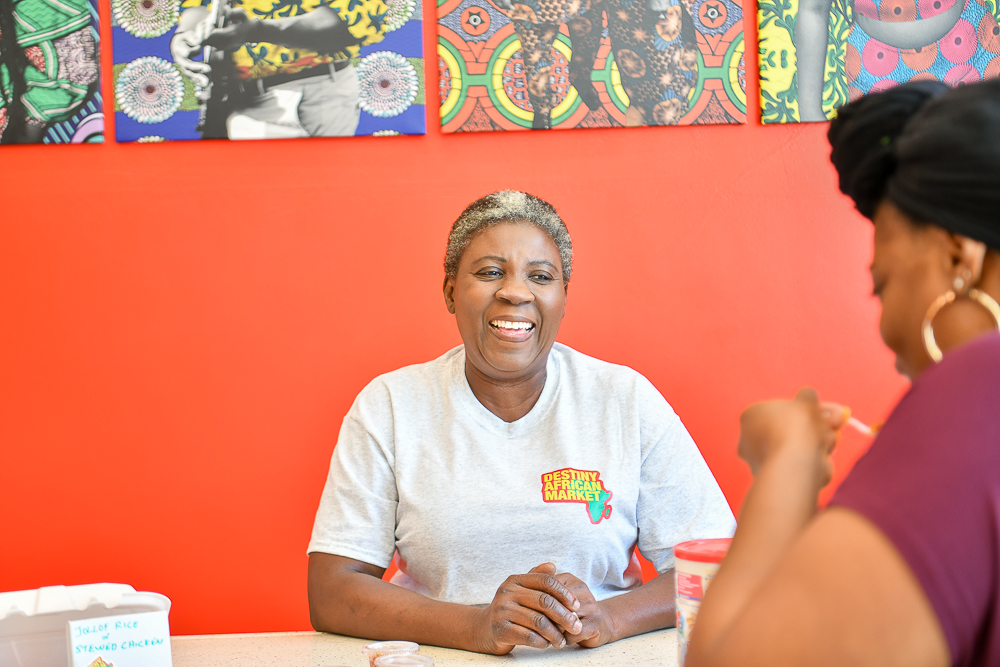 4 Corners Yoga + Wellness - Dorchester, MA
4 Corners Yoga + Wellness is a women-owned, black-owned business devoted to providing yoga and wellness services to, and for, everybody. "Part of our mission is … we don't turn people away," said Christine Rose, owner of 4 Corners Yoga + Wellness.
In 2021, 4 Corners Yoga + Wellness, like many other small businesses, was feeling the effects of the Covid-19 pandemic, inflation, and changes to the global economy.
"We were having challenges," said Christine. "People supported us from 2020 to 2021 with their memberships, even though they weren't coming in, but starting in 2021, (many clients) stopped their memberships."
"We just had to really focus on marketing and nurturing the clients that we had in our database to make sure we could try to get people coming back in or participating virtually," Christine added.
When the small business grant application came out, "I was like oh wow. The application was super, super easy and…I heard back really quickly," Christine said. "I was really excited. It was just a nice addition to the cash flow. You know, it was something that could help us pay the utility bills…and it gave us a little cushion."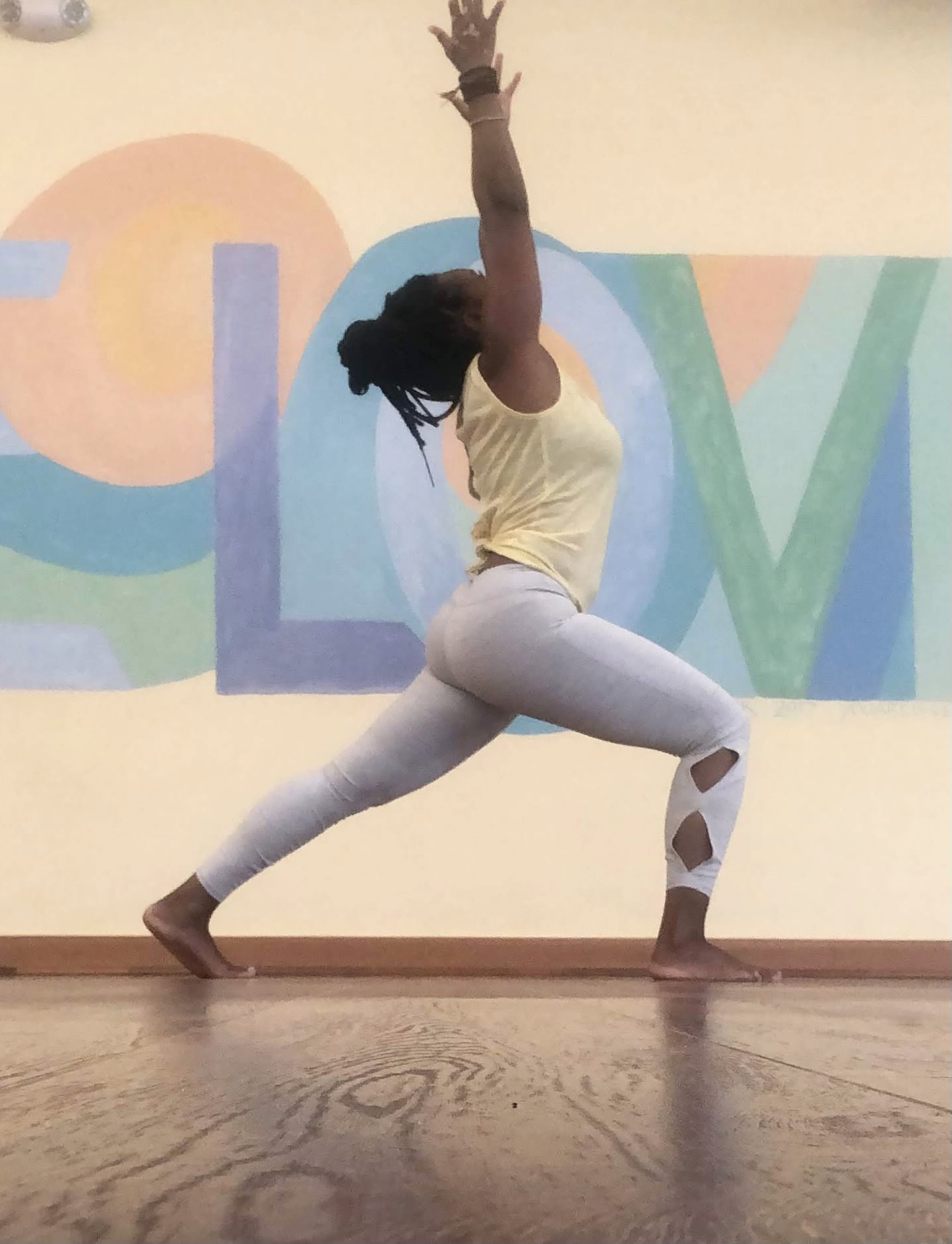 Urban Gardener Landscape Service, LLC - Boston MA
Michael E. Thomas has been an avid Horticulturalist since 1969. In 2008, he started his business, Urban Gardner Landscape Service.
"The Urban Gardener Landscape Service, LLC, provides customized, and customer friendly, service for maintaining plant beds and green open spaces," said Michael.
Urban Gardner's business motto is "We bring wellness to life." But bringing "wellness to life" is not always easy when there are challenges to operating a small business. "Landscaping as a seasonal profession, has an inconsistent cash flow," said Michael. "Therefore, I am constantly seeking to augment my income particularly during the winter months."
"I was pleasantly surprised to discover there are simple grants available to assist small business owners, and with little red tape for application," Michael said.
"There is constant pressure to keep current on utility bills, particularly during the winter. "The National Grid grant was very helpful for reducing outstanding balances on prior debt."
National Grid recognizes the important role small businesses play in shaping, supporting, and uplifting our communities. We're proud to support Sola, Christine, and Michael in their efforts to build brighter futures.
About National Grid
National Grid (NYSE: NGG) is an electricity, natural gas, and clean energy delivery company serving more than 20 million people through our networks in New York and Massachusetts. National Grid is focused on building a smarter, stronger, cleaner energy future — transforming our networks with more reliable and resilient energy solutions to meet state climate goals and reduce greenhouse gas emissions.
Media Contacts
Related News