National Grid Launches "Grid for Good" Program in Massachusetts
Jun 16, 2022 - 9:00 AM
Categories: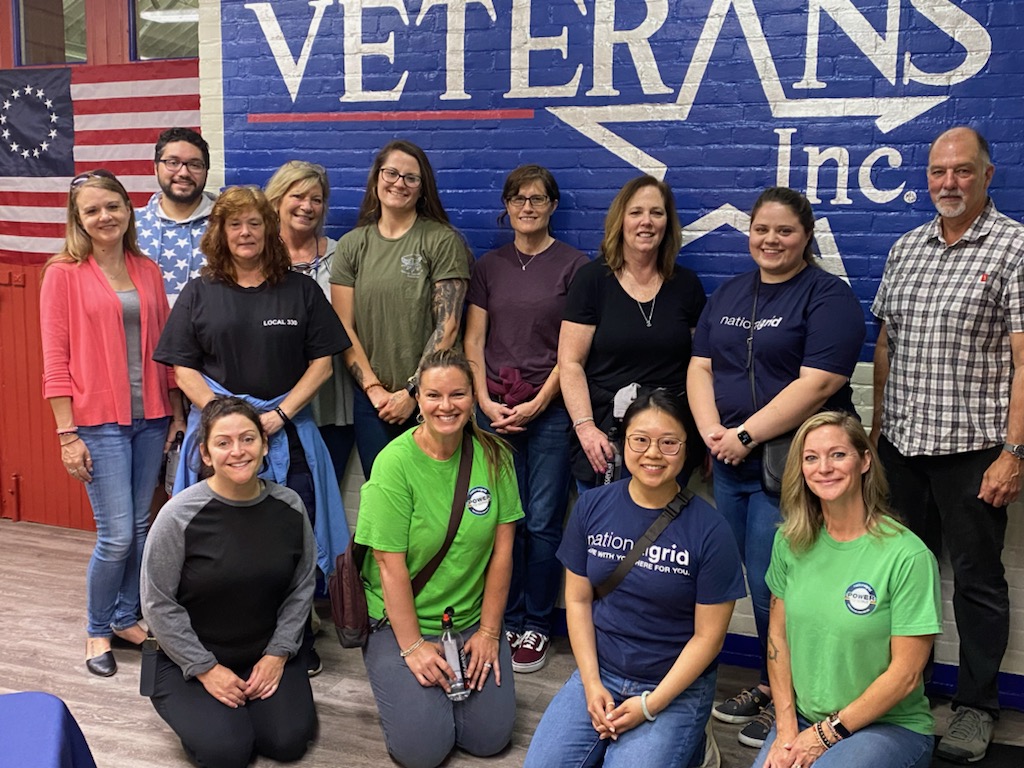 WALTHAM, MA – National Grid employees spent the week fanned out across Massachusetts, volunteering in support of a renewed company commitment to make positive changes in the communities it serves through a program known as "Grid for Good." The company announced the new effort today ahead of an employee recognition event at the Worcester Red Sox game at Polar Park in Worcester.
"National Grid is part of the fabric of more than 200 communities across the Commonwealth," said Stephen Woerner, president of National Grid in New England. "We have an opportunity and a responsibility to better those communities by supporting our employees to do good in the places they live and work. Grid for Good will ensure our efforts contribute to real and positive change in key areas."
For the program's kick-off, marked by the launch of the first of a series of company-sponsored volunteer weeks, more than 150 National Grid employees volunteered a collective 750 hours to assist nonprofits across Massachusetts. Their wide range of activities included delivering food pantry supplies, removing trash from parks and beaches, and maintenance work ahead of summer camp reopening. Volunteers supported seven organizations:
Easton Children's Museum, North Easton
Veterans Inc., Worcester
Save the Harbor / Save the Bay, Boston
Dream Day on Cape Cod, Brewster
Merrimack Valley Food Bank, Lowell
The Possible Zone, Boston
Waltham Family YMCA, Waltham
Going forward, National Grid will hold volunteer weeks four times a year in New England, during which employees will support the needs of various communities. This will supplement volunteer activities held throughout the year, which collectively advances a companywide commitment to 500,000 employee volunteer hours by 2030, outlined in its Responsible Business Charter.
Grid for Good establishes a framework for National Grid's social responsibility priorities in Massachusetts, focusing on four pillars: (1) volunteerism, (2) workforce development and education, (3) environmental justice and social equity, and (4) clean energy and sustainability. The company's global workforce development program, which provides training and development opportunities for young people from socio-economically disadvantaged communities in the US and UK, operates under the same name.
Over the next year, through Grid for Good, National Grid will partner with community organizations in Massachusetts on sustainability projects, provide access to skills development with a focus on low-income communities, and collaborate with local businesses that have clear diversity and environmental goals.
As one of the early examples of this enhanced commitment to the region, National Grid this month announced the launch of a college scholarship program aimed at increasing diversity in engineering across its workforce. Six selected candidates will receive $10,000 scholarships and paid summer internships at National Grid for each year of study. Those selected may receive these benefits for up to four years if they continue to meet the program's criteria.
About National Grid
About National Grid: National Grid (NYSE: NGG) is an electricity, natural gas, and clean energy delivery company serving more than 20 million people through our networks in New York and Massachusetts. National Grid is focused on building a path to a more affordable, reliable clean energy future through our
fossil-free vision
. National Grid is transforming our electricity and natural gas networks with smarter, cleaner, and more resilient energy solutions to meet the goal of reducing greenhouse gas emissions.
Media Contacts
Related News