Electric and Gas Water Heating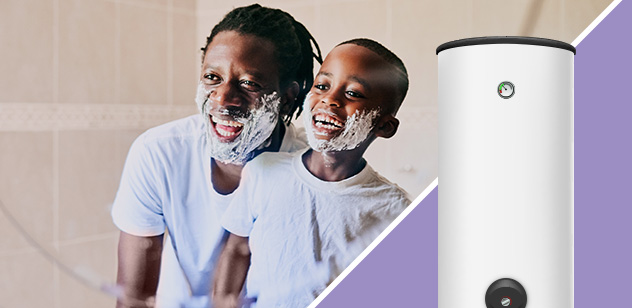 Let the savings, comfort, and efficiency flow with incentives on water heaters.
Start saving energy and money right away with incentives on select high-efficiency water heaters and minimize your natural gas use for years to come.
Whether you continue to use natural gas to heat water at home or choose a more environmentally friendly solution like heat pump water heaters, new, high-efficiency equipment can help you reduce energy use, which is good for your budget and with electric heat pumps, the environment too.
To see if now is a good time to upgrade your water heater, check the age and health of your current water-heating equipment—if it's over 10 years old, now is the time to take advantage of our incentives. After all, nobody wants to experience a breakdown in the middle of winter.
Use this chart to see if it's time for you to switch to the savings, comfort and peace of mind of a high-efficiency model.
| Type of Water Heater | Average Effective Unit Life Span (Years) |
| --- | --- |
| Heat Pump Water Heater | 10 |
| Indirect Water Heater | 11 |
| Storage Water Heater (Electric) | 13 |
| Storage Water Heater (Gas) | 15 |
---
*Rebate applications must be submitted by no later than 12/31/23.