Multifamily Program
We can help make your buildings safer and smarter.
Incentives for keeping costs down and occupancy up.
Keeping your multifamily dwellings full while keeping overhead costs down is possible with the right energy upgrades—even during these times. We're here to help you take advantage of the right programs and secure the incentives and expert guidance you need to ensure safe, healthy, cost-effective living environments.
How to get started.
When you're ready, apply for assistance and incentives or get more details:
Featured programs for downstate New York customers:
You may be eligible to receive high-efficiency showerheads, faucet aerators, and thermostatic shut-off valves for your multifamily dwellings. Call 718-292-6733 for more information.
NYC Benchmarking Law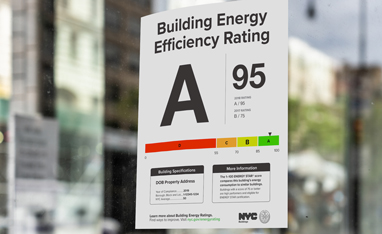 We've got the services, incentives and expertise to help you meet the regulations of New York City's Benchmarking Law, while improving your building's energy performance and value.

How we can help
National Grid's Anthony Rondinelli explains how NYC multifamily property owners balance energy efficiency improvements while dealing with the financial challenges brought on by COVID.