National Grid, NYSERDA to Launch Innovative Clean Energy Program for Income-Eligible Customers
Feb 01, 2022 - 08:01 AM
Categories: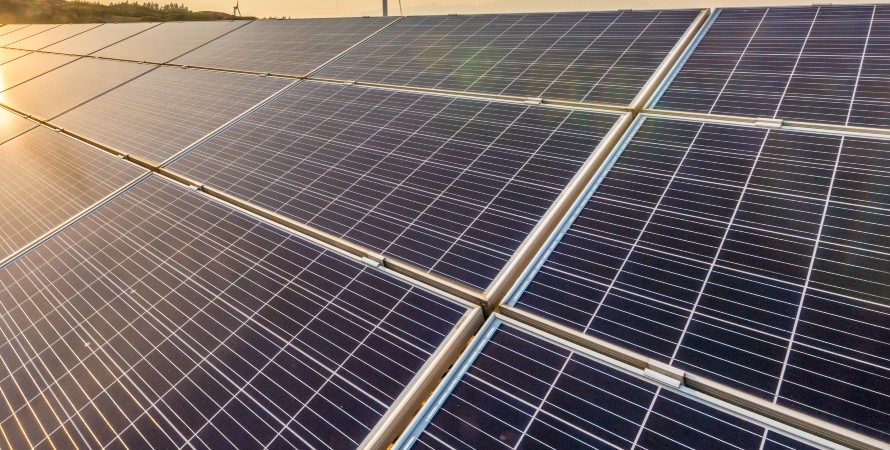 Nearly 175,000 National Grid upstate New York electricity customers will benefit from new solar-energy bill credits, thanks to an innovative joint offering from National Grid and NYSERDA. The Expanded Solar-For-All program, approved by state regulators in January, will automatically provide monthly credits to income-eligible customers enrolled in National Grid's Energy Affordability Program.

"Our clean energy future must be an equitable one," said Rudy Wynter, National Grid's New York president. "The Expanded Solar-For-All program will provide solar energy credits to those most in need while providing these customers with the opportunity to access the benefits of renewable energy. This is another important step in improving energy affordability, ensuring all customers have the opportunity to participate in the clean energy transition and delivering New York's visionary Climate Leadership and Community Protection Act."

Expanded Solar-For-All is expected to be available later this year, after the company makes additional regulatory filings on next steps and implementation plans, and NYSERDA completes a competitive solicitation for 300 megawatts of solar energy to support the program.

"Approval by the PSC was an important first step in connecting our low-income customers with the benefits of renewable energy," Wynter said. "The real work begins now, as we and our partners at NYSERDA implement this program and bring projects online."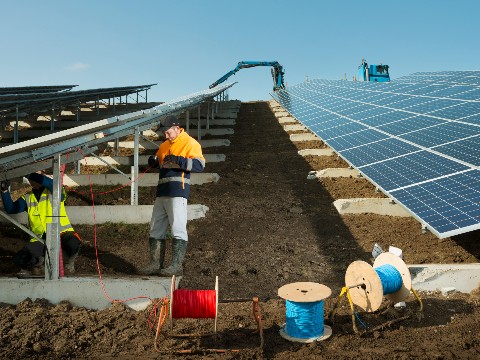 Expanded Solar-For-All
Expanded Solar-For-All is designed to deliver the benefits of community solar to low-income customers, who are often shut out of renewable energy sources due to cost. Community solar is a large array of solar panels at an offsite location that allows customers to access solar power without installing panels on their homes. Developers build and operate the community solar projects, and energy delivery companies like National Grid purchase and distribute the credits generated by the projects to participating customers.

The bill credits would grow over three years as the program expands, with customers receiving monthly discounts. In Expanded Solar-For-All's first phase, National Grid anticipates providing $240 million in total bill credits during the 25-year lifetime of the program. A proposed second phase would further expand the program, doubling the total anticipated bill credits to $480 million over the program's lifetime. The second phase will be contingent on approval by state regulators.

The bill credits will supplement other energy affordability benefits, including those provided by the Home Energy Affordability Program, or HEAP. Customers may choose to opt out of the program at any time.

The Expanded Solar-For-All program brings to life two pillars of Project C, National Grid's commitment to the communities where we work and live: Clean energy and sustainability, and environmental justice and social equity.

"Expanded Solar-For-All ensures that everyone is included in the clean energy transition," Wynter said. "Project C is about making sure no one is left behind on our journey to net zero. It's at the heart of who we are."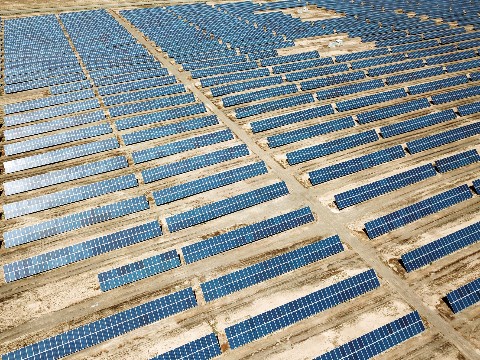 National Grid's Commitment to Net Zero and New York's Clean Energy Future
To meet the goals outlined by the Climate Leadership and Community Protection Act, or CLCPA, New York is required develop 10 gigawatts of distributed solar projects by 2025, and 70 percent of the state's electricity must come from renewable energy sources, such as wind and solar, by 2030. The CLCPA also requires at least 35 percent of clean energy program benefits to be directed to low-to-moderate income customers.

National Grid and NYSERDA submitted a joint petition for approval of the Expanded Solar-For-All program in April 2021 in response to the Public Service Commission's suggestion that the authority collaborate with one or more utilities to propose a program for increasing utility enrollment of low-income customers in distributed solar.

Following regulatory filings with the Public Service Commission in February and March, NYSERDA will issue a request for proposals from vendors who can service the program. Projects are expected to come on online as early as fall 2022.


Leading the Way to Net Zero
National Grid is committed to combatting climate change and taking steps toward a clean energy future. As part of its Net Zero by 2050 Plan, the company has interconnected more than 1,177 megawatts of renewable distributed generation projects. National Grid also is working with the New York Power Authority to build the Smart Path Connect project, a $1 billion transmission upgrade that will enable the integration of 1 gigawatt of renewable energy to the grid. In addition, National Grid has proposed nearly $700 million in short-term transmission upgrades in upstate New York that would unlock roughly 2.6 gigawatts of clean energy resources.

On a global stage, and in conjunction with its environmental policy and programs and Responsible Business Charter, National Grid was a principal partner in the COP26, the UN Climate Change Conference. The involvement in COP26 continues National Grid's legacy of working with partners in government and private industry to find common ground and solutions for the climate crisis. In the U.S., National Grid has already achieved a 75 percent reduction in emissions across its business.


About National Grid
About National Grid: National Grid (NYSE: NGG) is an electricity, natural gas, and clean energy delivery company serving more than 20 million people through our networks in New York, Massachusetts, and Rhode Island. National Grid is transforming our electricity and natural gas networks with smarter, cleaner, and more resilient energy solutions to meet the goal of reducing greenhouse gas emissions.
For more information, please visit our website, follow us on Twitter, watch us on YouTube, friend us on Facebook, and find our photos on Instagram.
Media Contacts
Related News