National Grid partners with United Way, the Good Neighbor Energy Fund to deliver an initial $1 million in winter bill relief to Massachusetts residential customers
Oct 25, 2022 - 9:15 AM
Categories: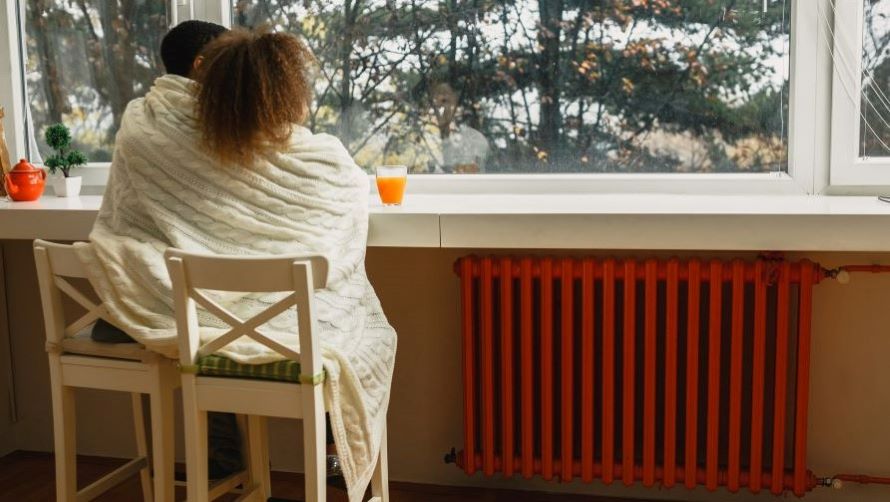 WALTHAM, MA – To support Massachusetts customers this winter, National Grid today announced it will distribute a combined $1 million to longstanding community partners, including the United Way of Central Massachusetts, the United Way of Massachusetts Bay, the United Way of the Cape and Islands, and the Massachusetts Good Neighbor Energy Fund. This follows the announcement earlier this month that National Grid has committed $17 million to existing partners and networks across Massachusetts and New York to help customers and communities meet their needs during this financially challenging time.
This first round of grant funding, which is in addition to ongoing contributions and existing support, will assist customers and small business owners in need. National Grid selected our United Way partners and the Massachusetts Good Neighbor Energy Fund for this initial round of funding due to their longstanding commitment to helping meet the energy assistance needs of the communities they serve. The Good Neighbor Energy Fund is sponsored by 19 energy companies in the state and administered by The Salvation Army.
National Grid estimates the grant funding will benefit thousands of customers in helping to pay energy bills this winter. The funds will be distributed to the three United Way partners, who will then distribute it to local community action programs, who administer requests for energy assistance, and the Good Neighbor Energy Fund.
"The impacts of the global energy crisis will be felt across Massachusetts this winter and will undoubtedly affect more customers than ever before," said Stephen Woerner, President of National Grid, New England. "This new grant funding is one of many ways we are committed to reaching every corner of the state to provide additional support to our valued customers this winter. I am grateful to our strong community partners for helping us make this happen."
"These funds will be a big help for many families struggling this winter," said Tim Garvin, president and CEO of the United Way of Central Massachusetts. "We appreciate the long-standing partnership we've had with National Grid to provide critical assistance to people in need. United Way partners with community action programs, who have expertise in getting critical funds to people who need them. They also have access to state and federal resources to provide energy assistance to people across Massachusetts."
"The rising costs of energy everywhere will have a serious impact on many people," said Marie McCabe, Chair of the 2022-23 Massachusetts Good Neighbor Energy Fund campaign. "For people in temporary crisis who don't qualify for federal and state assistance, the Good Neighbor Energy Fund provides aid. Those in need can apply for GNEF assistance at any local Salvation Army Community Center. The Fund is available now through the spring. National Grid's contribution to these funds will help speed assistance to people and communities grappling with their energy bills."
Customers in need of assistance can call 211, the free information and referral hotline operated by the United Way, which helps people find programs that support needs such as food, housing and utility assistance. Customers can also contact the Massachusetts Good Neighbor Energy Fund. Customers considering applying for assistance can also learn which community action program is near them by visiting the Massachusetts Association for Community Action website. Applications for assistance are open beginning November 1 and run through April 30, 2023.
As part of its ongoing commitment to winter bill relief, National Grid will partner with additional community organizations and non-profits in the coming months to distribute more funding to support populations impacted by increased winter energy rates and higher costs for goods and services, including food and shelter. Additionally, all Massachusetts customers can utilize National Grid's Winter Customer Savings Initiative, which provides customers support in reducing energy use, balanced billing, and links customers to all available energy assistance. National Grid is holding a Customer Assistance event on Tuesday, Oct. 25 in Worcester to provide customers an opportunity ask questions, sign up for a home energy audit and enroll in bill management plans. For more information on upcoming events and available programs, please visit ngrid.com/heretohelp.
About National Grid
National Grid (NYSE: NGG) is an electricity, natural gas, and clean energy delivery company serving more than 20 million people through our networks in New York and Massachusetts. National Grid is focused on building a path to a more affordable, reliable clean energy future through our
fossil-free vision
. National Grid is transforming our electricity and natural gas networks with smarter, cleaner, and more resilient energy solutions to meet the goal of reducing greenhouse gas emissions.
Media Contacts
Related News