National Grid Partners with Small Business Organizations to Provide $1 Million in Energy Bill Assistance for Massachusetts Businesses
Jan 24, 2023 - 12:30 PM
Categories: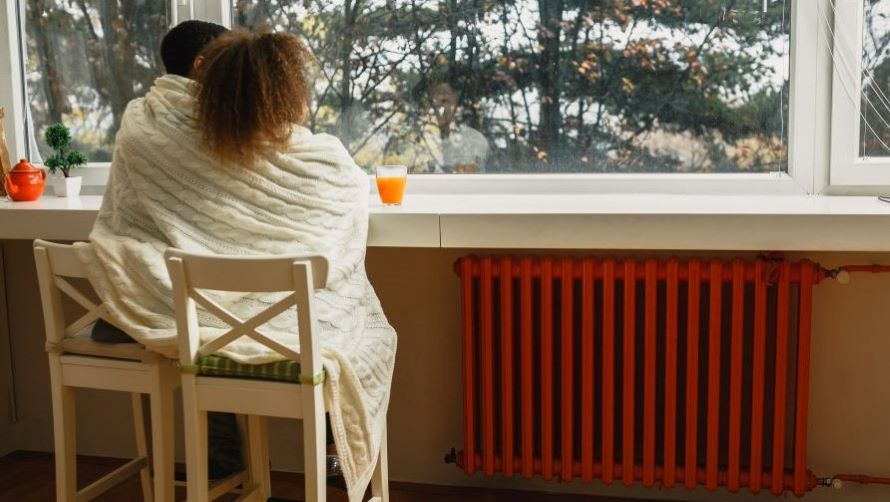 WALTHAM, MA – Recognizing the challenges small businesses face with increased energy costs this winter, National Grid today announced it is partnering with four nonprofit business associations to distribute $1 million in grants to help businesses with their energy bills.
National Grid is working with the Black Economic Council of Massachusetts (BECMA), the Retailers Association of Massachusetts (RAM), the Massachusetts Restaurant Association (MRA), and the Worcester Regional Chamber of Commerce to distribute up to $250,000 each to their small business members in need.
"Small businesses are the lifeblood of our economy, and the impacts of the global energy crisis are creating real challenges," said Stephen Woerner, President of National Grid, New England. "We recognize some small businesses are struggling this winter, and that's why we're stepping up to provide help. We've partnered with four outstanding organizations who can assist us in reaching the small business community across Massachusetts and speed the distribution of energy assistance funds to those that need it."
As part of its ongoing commitment to support customers this winter, National Grid has partnered with community organizations and nonprofits to provide financial and volunteer assistance to assist populations impacted by increased winter energy rates and higher costs for goods and services. In October, National Grid announced a commitment of $17 million to partners and networks across Massachusetts and New York to help customers and communities meet their needs during this financially challenging time. As part of that commitment, the company donated $1 million combined to three Massachusetts branches of the United Way and to the Massachusetts Good Neighbor Energy Fund to assist customers with high winter energy bills. National Grid later donated another $1 million to 10 Massachusetts food banks to help hundreds of thousands of families and individuals struggling with food insecurity.
The four business organizations will receive $250,000 each and distribute $1,000 grants to reach a total of 1,000 small businesses across Massachusetts.
"Black business owners are disproportionately affected by higher costs (due to their razor-thin margins)," said Nicole Obi, CEO of BECMA. "We're pleased to partner with National Grid in providing 250 grants to offset some of the financial burdens faced by Black entrepreneurs this winter."
"We are excited to partner with National Grid to get these energy grants into the hands of restaurant operators," said Steve Clark, President and CEO of the MRA. "The impacts of increased energy costs are being felt across the hospitality industry, and we hope that these grants can help to partially offset the impact to the restaurant's bottom line. National Grid is a great partner to the MRA and collectively we are working to address energy costs for restaurants across Massachusetts."
"One of RAM's key goals is to provide members with money-saving benefits and services designed to improve their bottom lines. With inflation taking a toll on the balance sheets of consumers and small businesses alike, we are proud to partner with National Grid to administer this important initiative and wish to thank and congratulate National Grid for initiating this groundbreaking and timely grant program for small businesses across the Commonwealth," said Jon Hurst, President of the Retailers Association of Massachusetts.
"With the increase of costs for businesses on all fronts, including energy, it is great to partner with National Grid to offer these grants to help offset costs for our small businesses in Central Massachusetts," said Alex Guardiola, Vice President of Government Affairs and Public Policy for the Worcester Regional Chamber of Commerce. "The Worcester Regional Chamber of Commerce will continue to find ways to assist and advocate for all of our businesses in the region."
This small business energy assistance grant program is part of National Grid's Winter Customer Savings Initiative, launched in the fall of 2022, which provides customers support in reducing energy use, balanced billing, and links customers to all available energy assistance. The company has been holding in-person Customer Assistance events around Massachusetts and has more scheduled through the winter, including in Marlborough, Methuen, Everett, Lowell, Quincy, and Lawrence. The events provide customers an opportunity to ask questions, sign up for a home energy audit, enroll in bill management plans and find out if they're eligible for available discounts. For more information on upcoming events and programs, visit ngrid.com/heretohelp.
About National Grid
National Grid (NYSE: NGG) is an electricity, natural gas, and clean energy delivery company serving more than 20 million people through our networks in New York and Massachusetts. National Grid is focused on building a path to a more affordable, reliable clean energy future through our
fossil-free vision
. National Grid is transforming our electricity and natural gas networks with smarter, cleaner, and more resilient energy solutions to meet the goal of reducing greenhouse gas emissions.
Media Contacts
Related News