More Than $1.1 Million in Economic Development Grants Support Nine WNY Projects
Oct 13, 2021 - 10:45 AM
Categories: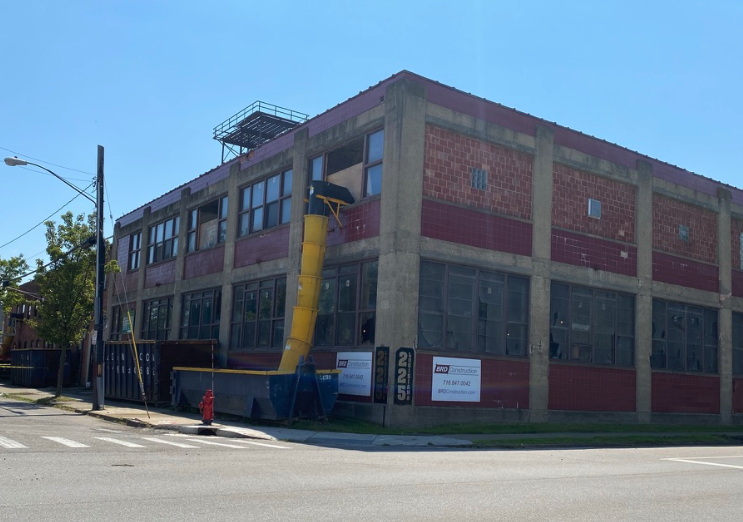 BUFFALO, N.Y. – National Grid has awarded more than $1.1 million in economic development grants to fund nine western New York projects that are designed to grow the regional economy. The company provided the funding through its suite of economic development programs that, among other goals, support brownfield remediation, restoration of longtime vacant buildings and facility upgrades. This most recent round of economic development grants brings the total amount provided within a 12-month period to more than $3.2 million. In April, the company provided more than $1.3 million to support various western New York projects. In September, 2020, National Grid awarded more than $760,000 in grants across the region.
"We work closely with customers whose projects are dedicated to remediating brownfields, reinvigorating vacant buildings or updating, expanding or streamlining operations," said National Grid Regional Director Ken Kujawa. "Our economic development programs are designed for a wide variety of customers whose strategic investments traditionally play important roles in strengthening businesses and communities."
Kujawa added that the grant program aligns with the goals of National Grid's Project C initiative, which includes collaborating with customers and those within the communities where we live and work to inspire change. As part of its enduring community commitment, National Grid's Project C was designed to positively impact several areas, including sustainability, neighborhood and community investment and workforce development, which are benefits that commercial developers, municipalities and the community-at-large enjoy as a result of the company's economic development program.
Nine projects awarded more than $1 million in funding:
Most recently the company awarded a $300,000 economic development grant to Central Terminal Restoration Corp., which is moving forward with adaptive re-use plans for the historic, nearly 100-year-old building. In addition, National Grid awarded $20,600 in agribusiness productivity grants to two Western New York farms, which will play key roles in helping them to remain competitive and achieve sustainability goals. The six other recent western New York initiatives and the corresponding economic development grant programs that support them include:
New Lackawanna sugar refinery project aided by $325,000 grant
The project: Miami-based Sucro Sourcing has plans to build a full-scale sugar refinery to be located on 12 acres at the former Bethlehem Steel site. Demolition at the site began earlier this year to support the $19 million project, which includes transforming three abandoned buildings into newly refurbished facilities. The new facility would provide low-cost sugar to food and beverage customers in the Great Lakes area. Sucro plans to hire up to 55 people in the next few years.
Grant program: The grant was awarded through National Grid's Electric Capital Investment Incentive program, which provides funds to offset costs associated with upgrading utility infrastructure to accommodate a business expansion or new construction projects.
19th Century Barcalo Manufacturing Plant to get new life as mixed-use building
The Project: From 1896 to 1917 Barcalo Manufacturing made a variety of products including metal bed frames, cribs and tools at its 225 Louisiana St. plant, which closed in the 1960s. Plans for the vacant building, pictured at top and owned by Barcalo Buffalo LLC, include converting it to accommodate a combination of commercial and industrial space, plus 116 residential units.
Because of contamination resulting from a long industrial history at the site that has served as a lumber yard, automotive repair shop and an electroplating facility, Barcalo Buffalo is undertaking a $1.6 million building cleanup and remediation project. A $300,000 National Grid grant will offset costs related to the remediation efforts.
Grant Program: Project funding was provided through National Grid's Brownfield Redevelopment program, which funds utility-related infrastructure improvements and other costs necessary to progress the redevelopment of a brownfield site or building.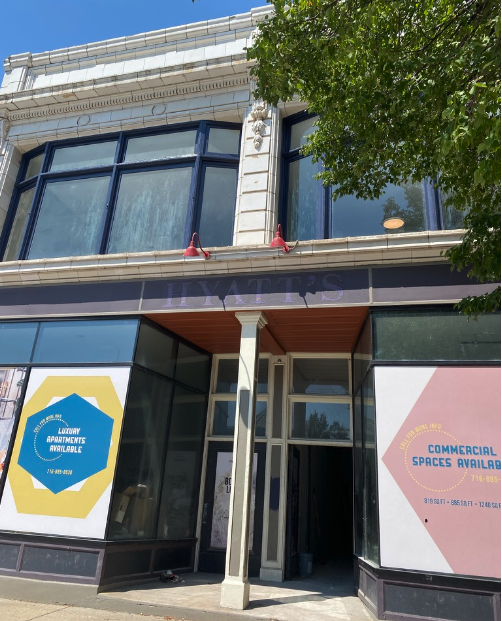 Former Hyatt's Art Store in Buffalo to become apartments, commercial space
The Project: Greenleaf Properties LLC is transforming the vacant, former Hyatt's art supplies building, above, which dates to 1905. When complete, the 26,500-square-foot building will be converted into 19 apartments and commercial space. A $100,000 National Grid grant will offset costs related to install and connect new power.
Grant Program: Project funding was provided through National Grid's Main Street Revitalization program, which is used as part of renewal plans for main streets and commercial corridors in villages, towns and cities within the company's service territory.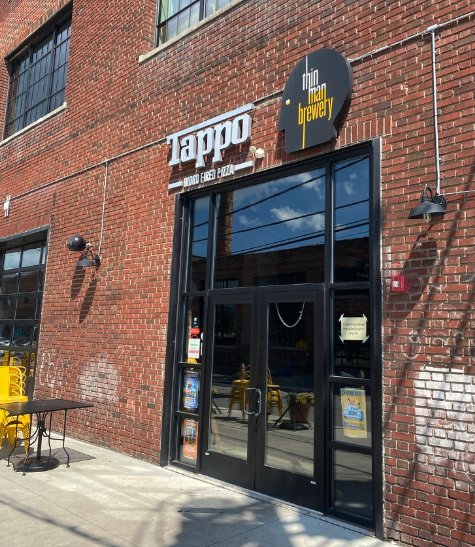 Craft Brewery Expansion Aided by $43,800 Grant
The Project: To meet demand, Thin Man Brewery LLC is planning a $3.5 million expansion that will add 17,000 square feet of space to its 170 Chandler St. facility, above. A $43,800 National Grid grant will offset contractor costs related to the project. The grant is part of National Grid's Electric Capital Investment Incentive program.
Bar and Dining Room Expansion planned at Zambistro Restaurant in Medina
The Project: A $25,000 National Grid Main Street Revitalization grant will offset costs related to a series of initiatives including construction of a new façade and the expansion of the bar and dining areas into the building next door at 401 Main St. The project also includes upgrades to the refrigeration system and kitchen, which will improve productivity.
Projects at Herb'n Garden Farms Require New Electricity Service
The Project: Grand Island-based Herb'n Garden Farms is undertaking a multi-phased, $525,000 project that includes construction of a climate-controlled greenhouse, a barn and a new parking lot. These initiatives require a new connection to street-level utilities. A $23,700 National Grid Electric Capital Investment grant will offset costs related to install and connect power from the street to the property.
National Grid's Economic Development Programs
Since 2003, National Grid's 18 economic development programs have provided more than $100 million in assistance, helping to create or retain more than 50,000 jobs and supporting almost $10 billion in private and public investment across upstate New York. More information about National Grid's suite of programs is available at www.shovelready.com.
Additionally, National Grid provides economic development support during the pandemic through its Manufacturing Productivity Program. The program fast tracks economic development requests to assist businesses that transitioned their facilities to produce critical medical equipment and supplies needed to fight COVID-19.
About National Grid
About National Grid: National Grid (NYSE: NGG) is an electricity, natural gas, and clean energy delivery company serving more than 20 million people through our networks in New York, Massachusetts, and Rhode Island. National Grid is transforming our electricity and natural gas networks with smarter, cleaner, and more resilient energy solutions to meet the goal of reducing greenhouse gas emissions.
For more information, please visit our website, follow us on Twitter, watch us on YouTube, friend us on Facebook, and find our photos on Instagram.
Media Contacts
Related News