Local business owners are finding new opportunities with energy savings.
As more and more businesses are looking for clean-energy solutions, we are here to help with the expertise and incentives they need to be successful. See how these improvements not only lead to happier customers, but healthier work environments.
This start-up gym is getting great results from its energy-efficiency partnership.
CrossFit Charlton is all about helping people find the most efficient ways to use their energy. And, we're all about helping CrossFit find the most efficient way to power its gym. It all started with an energy assessment that resulted in a partnership that saved thousands.

Request Your No-Cost Energy Assessment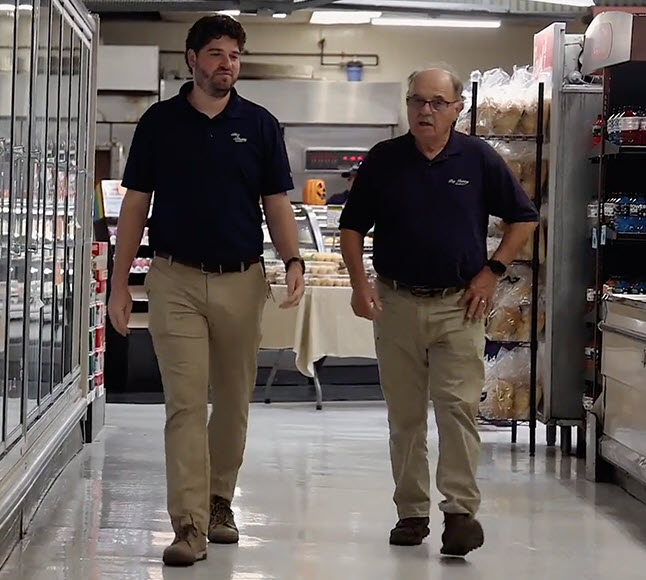 Other Customer Success Stories
Big Bunny Market

See how we worked with this independent grocery store to complete three energy-efficient projects that save energy and improve the ambiance of the store—which helps keep prices low and customers happy.

Ronald McDonald House

When the families of sick children need a place to stay, Ronald McDonald House is there for them. So when Ronald McDonald House came to us with a simple donation request for light bulbs, we were there to help with a project that resulted in annual energy savings of more than $6,000. See how.

High Point Treatment Center

When those with mental illness and addiction need help, High Point Treatment Center is there. And when High Point Treatment Center needed help making the most of their limited resources, we were there for them. What started as an energy assessment turned into thousands in annual energy savings. See how.

McSwiggan's Pub and Restaurant

High-efficiency heat pumps and energy-saving lightning upgrades are creating a more comfortable and welcoming atmosphere for patrons – and a more efficient and sustainable future for McSwiggan's Pub and Restaurant. It was all made possible – and more affordable – with a no-cost energy assessment and significant product rebates.