Energy Affordability Program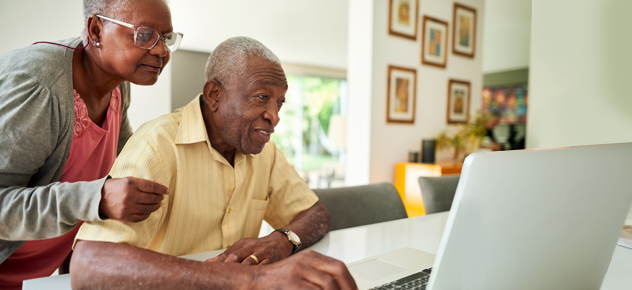 Making energy affordable for everyone.
We're committed to providing reliable and affordable energy for every New Yorker. If you're facing financial pressures that are impacting your ability to pay your energy bill, you may qualify for a monthly bill credit through our Energy Affordability Program (EAP).
BENEFIT CALCULATION TABLE
| TIER | DESCRIPTION | EAP BENEFIT - HEAT | EAP BENEFIT - NON-HEAT |
| --- | --- | --- | --- |
| Tier 1 | Regular HEAP and Non-Utility | $31.26 | $3.00 |
| Tier 2 | Regular Heap Payment + 1 Add-On | $57.19 | $3.00 |
| Tier 3 | Regular Heap Payment + 2 Add-Ons | $76.75 | $3.00 |
| Tier 4 | DV/UGL - Direct Voucher or Guarantee | $70.89 | $3.00 |
Effective December 1, 2023
How it works:
You will be automatically enrolled in EAP when a Home Energy Assistance Program (HEAP) payment is added to your National Grid account.
EAP bill credits will continue for 14 months after your last HEAP payment.
If you do not receive HEAP automatically, you must apply for and receive HEAP annually to continue receiving EAP bill credits.
How to apply (if not automatically enrolled):
Fill out the Energy Affordability Program online application form or
Print, complete, and return the application form (PDF) or
If you receive a HEAP payment in the current HEAP season through another utility or fuel vendor (oil, wood, propane, etc.) other than National Grid, email a copy of your HEAP award letter to EAPLI@nationalgrid.com or mail it to National Grid, Attn: Energy Affordability Program, 2 Hanson Place, Brooklyn, NY 11217.
Important Notes:
We conduct a file match with the Office of Temporary and Disability Assistance (OTDA) NYS HEAP Bureau to identify households that receive HEAP with another utility. Those customers are then enrolled in EAP.
If your account is removed from EAP, you will need to reapply for HEAP if you are still income-eligible.
EAP bill credit amounts are reviewed on an annual basis and can either increase, decrease or remain the same.
For questions or to learn more about EAP, email the Energy Affordability Team at EAPLI@nationalgrid.com or call 1-718-403-2216, 8:00 a.m. – 4:30 p.m., Monday through Friday.
EAP Qualifying Programs
Home Energy Assistance Program (HEAP)
Lifeline Telephone Service Program (Lifeline)
Supplemental Nutrition Assistance Program (SNAP) (Food Stamps)
Supplemental Security Income (SSI)
Medicaid
Veterans Disability or Survivors Pension
Federal Public Housing Assistance
Child Health Plus
Utility Guarantee/Direct Vendor programs
Temporary Assistance for Needy Families (TANF)
Safety Net Assistance
If living on tribal lands:
Bureau of Indian Affairs (BIA) General Assistance
Tribally- Administered Temporary Assistance for Needy Families (TTANF)
Tribal Head Start
Food Distribution Program on Native American Reservations (FDPIR)